Your BlackBerry 10 device is about to get even better – BlackBerry 10 OS version 10.3.1 is coming, offering serious enhancements for all BlackBerry 10 devices.
For those who were envious of the BlackBerry Passport's debut with OS 10.3 and the subsequent BlackBerry Classic launch, the wait is over, as the following devices will join the BlackBerry Classic in delivering the goods with version 10.3.1:
BlackBerry Q10
BlackBerry Z10
BlackBerry Z30
BlackBerry Z3
Porsche Design P'9982
BlackBerry Porsche Design P'9983
and BlackBerry Passport
Customers will receive a notification in the BlackBerry Hub when the software is ready for download. If they have enabled automatic software downloads, they will be notified in the BlackBerry Hub that the software is downloading.
(Check out THIS ARTICLE on how to swap SIM cards and switch carriers on your unlocked BlackBerry phones.)
Apps Aplenty: BlackBerry World and the Amazon Appstore
Get access to Android apps and games on your BlackBerry 10 with the addition of the Amazon Appstore, which debuted on the BlackBerry Passport with OS 10.3 and will be available across all OS 10 devices with the 10.3.1 update.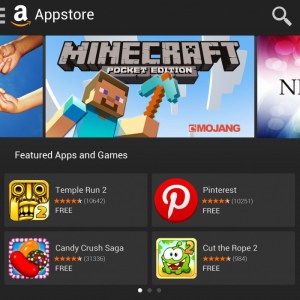 Joining BlackBerry World's comprehensive suite of business and productivity applications, the Amazon Appstore brings with it a huge selection of popular Android apps and games including favorites like Minecraft – Pocket Edition, Pinterest, Kindle, Amazon Shopping and Candy Crush Saga. Whether it's for work or play, we've got the apps for you. App availability and compatibility may vary by device and software version.
To get started, simply open the Amazon Appstore by selecting it on the Home screen of your smartphone.
(Check out THIS ARTICLE for our initial overview of the Amazon Appstore's release for BlackBerry Passport.)
Realize Serious Speed with Keyboard Shortcuts
Time saving keyboard shortcuts are back for BlackBerry 10 Smartphones with a physical QWERTY keyboard including the BlackBerry Q5, Q10, Passport and P'9983 Smartphone from BlackBerry. As you once could on your beloved BlackBerry Bold and recently launched on BlackBerry Classic, you can now make use of nearly every letter in the physical keyboard and give it an action like Speed Dial for a contact, or use them to launch your most-used apps.
Press and hold a physical key on the QWERTY keypad to activate an existing shortcut, or assign a new shortcut to an unassigned key. For example, from the Hub press "T" to get to the top of your inbox or "B" to get to the bottom. Check out these great shortcuts to make short work of your most common tasks.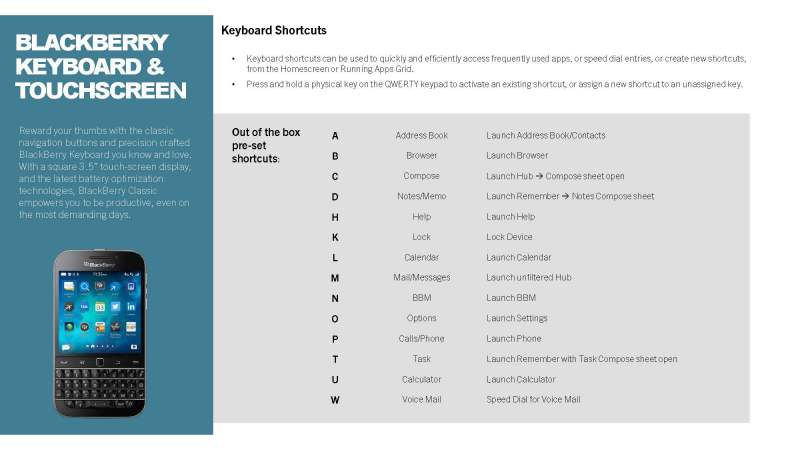 Meet the World's Best Mobile Productivity Tool Set
There simply is no comparison when it comes to all you get right out of the box on a BlackBerry 10 smartphone to meet (and exceed) your mobile productivity needs. If you're updating from an earlier BlackBerry OS version, you'll be amazed. If you're joining the BlackBerry family and switching from another platform, you might not even believe all these features could live on a smartphone.
(You can read about many of these features as of 10.3 on the BlackBerry Passport in our FREE E-BOOK.)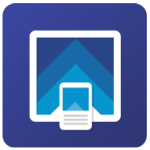 BlackBerry Blend seamlessly brings messaging and content that's on your BlackBerry smartphone to your computer and tablet. Get instant notifications, read and respond to your work and personal messages, and access your documents, calendar, contacts and media in real time on whatever device you are on, powered by your BlackBerry. Because BlackBerry Blend is powered by your BlackBerry smartphone, there's no wires, no saving to a cloud and no manual transfer of information between devices; it's just there. BlackBerry Blend works across multiple operating systems including Mac, Windows, iOS and Android.

BlackBerry Assistant allows you to manage your work and personal email, contacts, calendar and other BlackBerry 10 features through simple voice and text commands. It helps you to execute important tasks quickly such as responding to important emails, scheduling a meeting or getting directions. There is no need to move in and out of multiple applications to complete a number of task because it can accomplish everything within one application.

Blackberry has taken what you love about instant actions within the BlackBerry 10 OS and applied them to the BlackBerry Hub. This incredible new feature will allow you to quickly organize and action your inbox without having to go into each individual email, BBM, SMS message or calendar invite. Inbox management on a mobile device has never been more efficient.

The new Meeting Mode option will automatically set your phone to quiet mode for the duration of your meeting, and then turn notifications back on when it's over. Plus, a new weekly agenda view allows you to see your events and tasks for the selected week or month. The BlackBerry Calendar is designed to keep track of time, without taking it, so you can stay focused on the task at hand.

You can now boost your battery life by up to 15% by customizing your Power Saving Profile.
Upgraded Camera Software: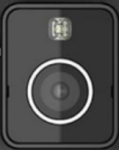 Get the shot you want without the tinkering. The upgraded camera software automatically recommends modes and settings to get the best picture the first time, every time. Our new camera update also brings your most common modes and actions to the forefront – you'll never need to switch between your camera and video recorder again, and you can even record video and take pictures at the same time.
BBM Meetings offers users a new way to work smarter and be more productive from any Android, iPhone, BlackBerry 10 smartphone or Windows PC or Mac. It combines a mobile-optimized user experience that allows on-the-go professionals to schedule, host and participate in meetings anywhere you have an internet connection. All at a fraction of the cost of other leading collaboration solutions. BBM Meetings is free for any user to join a meeting. A subscription is required to host a BBM Meeting. Click here for more information on availability and subscriptions.
Update Your BlackBerry 10 OS Today and See the Difference for Yourself
With so many features and innovations waiting for you, now's a great time to take advantage of this free update.
Note: Actual release timing varies by carrier and is dependent on Technical Acceptance from carrier labs.
What features are you using or looking forward to the most? Let us know in the comments below.