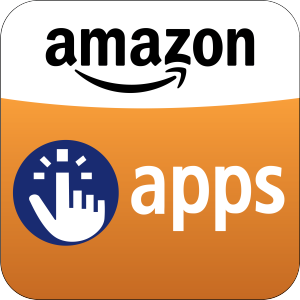 Earlier this week, we announced that the BlackBerry 10.3.1 OS update has started rolling out to BlackBerry 10 devices, which means that BlackBerry 10 users will have more ways to discover and download apps and games with access to two app stores.
In addition to BlackBerry World, the Amazon Appstore comes preloaded with this update, giving you access to hundreds of thousands of apps for work and play.
BlackBerry World offers great apps that allow you to be more productive, work smarter, collaborate better, and achieve more.
With BlackBerry World covering your work-life, visit the Amazon Appstore to choose from a huge selection of popular Android apps and games to enjoy in your downtime, including faves like Candy Crush Saga, Pinterest, Amazon Shopping, Kindle, and more. Plus, get a paid app for free every day. App availability and compatibility may vary by device and software version.
Before downloading apps and games, we suggest you activate BlackBerry Guardian by:
Going into your Settings.
Tap App Manager.
Tap Installing Apps.
Enable Inspect Apps Before Installing.
BlackBerry Guardian will scan all apps and games from BlackBerry World and the Amazon Appstore for software that is known as having the potential to be harmful before installing, alerting you of possible threats to device security.
Visit the Amazon Appstore on the Home screen of your BlackBerry 10 device to get started.