There's been much ado recently about a mobile IM provider flipping the proverbial switch to enable their offering on desktop. The fact that BlackBerry Classic, Porsche Design P'9983, and BlackBerry Passport users have been accessing BBM on desktops and tablets via BlackBerry Blend for months, aside – I want to explore how BlackBerry Blend is an oft unsung solution with deep features and broad implications, not only in personal applications, but in the IT management world as well.
"Waterloo, this is D.C. – is my Passport plugged in?"
Part one of my story begins on a sunny, albeit moderately cold, autumn morning. I was on my way to D.C. from Waterloo to show off the yet-to-be-announced BlackBerry Passport to the media, and brief them ahead of the upcoming launch.
Shortly after I landed, I realized that I was missing my BlackBerry Passport (not the now-famous demo device with dummy accounts that you get treated to in this video series). I would have rather left my right arm … or so I thought (I'm left-handed). This is the part of the story where those of you already using Blend can stop reading – you know how it ends.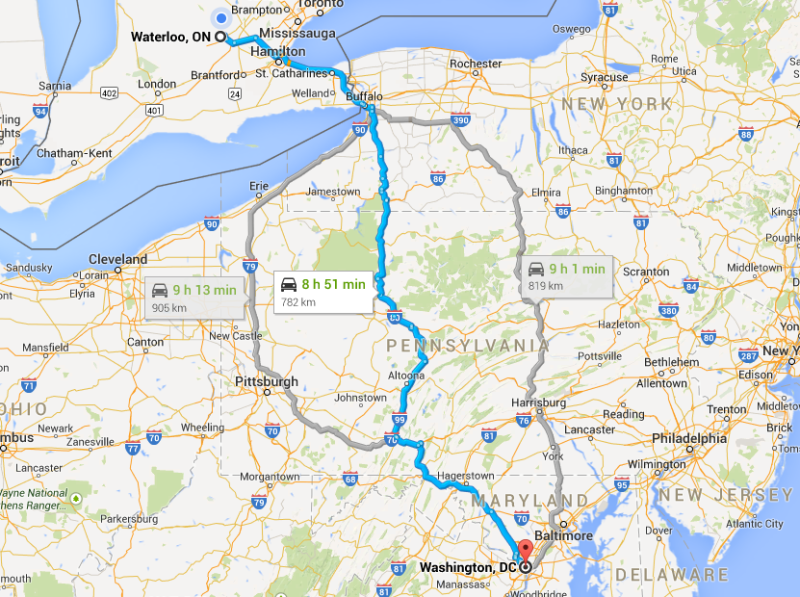 I'm on the edge of my seat. What did you do next?
As it so happens, we were also launching a solution called BlackBerry Blend, which allows you to access content from your BlackBerry across multiple devices like PC, Mac, Android, and iOS tablets. Even though my BlackBerry was roughly 800km away, I was able to access all of my important data. I called my lovely wife to ensure it was plugged in, then…
I securely connected to my Passport (on my home WiFi) via BlackBerry Blend to my laptop (on sketchy hotel WiFi).
I read, responded, and tackled all my BBMs from my laptop.
I was able to see all my calendars in the BlackBerry Hub (yes, personal (Gmail) and work (Outlook), and Facebook birthdays, all in one view).
I managed both my personal and work email inboxes all day. All without having to use my corporate VPN, which can often be flaky in less-than-perfect WiFi conditions.
Transferred a presentation that was on my BlackBerry in Waterloo to my laptop in D.C.
I made touristy plans with my friend (who doesn't have BBM, ugh) over SMS. Text messages to the lay person.
So even without my BlackBerry in hand, I was in lockstep with all of the communications, files, and data that were coming in. It's important to note that BlackBerry Blend works on WiFi, mobile network (cellular), or wired via USB. My next installment explains why.
Stay tuned to learn what happened when I forgot my BlackBerry in the car.
Part 2:
If you forgot your phone in a car like this, would you run back to get it right away?
Part 3:
Crushing the inbox at 35,000 ft. (Airplane via USB)