Many of us like to travel occasionally while working, but what if traveling on the job was a requirement?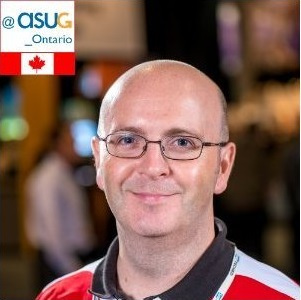 Meet Mark Richardson, (left) Chief Technology Officer at Rose-Richardson Enterprises Inc. Rose-Richardson provides IT business consulting for companies using SAP business intelligence software. Richardson is on the road for more than 140 nights per year, and is no stranger to the need to work on the go.
Mobile productivity is part of Richardson's everyday workstyle, and the BlackBerry Classic was an obvious choice to meet his day to day needs. However he isn't the only one empowered by mobile productivity – our earlier reviews here, here, here, and of course here, showcase why the BlackBerry Classic is a professional's best friend.
Unless their weapon of choice is the BlackBerry Passport, like celebrity chef Tyler Florence, a traveling manager, senior hospital executive, software engineer, tech journalist, legal administrator, pharmaceutical CEO, software manager, insurance salesman, and these workers from multiple industries.
With either device, you're guaranteed to knock everything off of your to-do list.
Watts: What made you get the BlackBerry Classic?
Richardson: For starters I'm a long-term BlackBerry customer. I've been using the products for more than 12 years now and I'm upgrading from the Bold 9900 .
I've stuck with BlackBerry over the years because it's a good, dependable mobile device for the white collar worker. I also work with a lot of government clients who require high levels of security when dealing with their data and assets.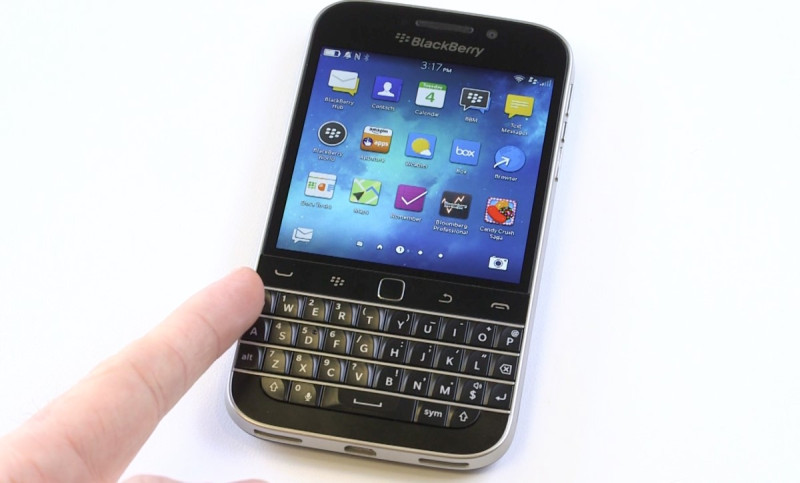 Watts: How do you use the Classic in your line of work?
Richardson: In addition to my regular job, I am the Communication Chair for the ASUG Ontario Chapter of the SAP User Group – and I consistently interact with a lot of people. I do almost everything on the Classic, from typing out lengthy emails, to regularly arranging meetings and events from the device. The makes it possible to get everything done. I may be on the road a lot, but I need to stay in contact with various people.
Having the Hub is also a real benefit to keep all of my notifications together and for the multiple accounts that I manage. And I also enjoy the browser experience on the Classic that allows me to view the sites that I need to without the pop ups.
In addition to that, I recently left my laptop at an airport and spent more than 24 hours working 100% from the Classic. I tweeted about the experience (@mjrichardson_to), and how I had no problems at all! I plan to work solely from the device more in the near future.
Watts: Has your productivity increased by using the Classic?
Richardson: I've only had the Classic for a few weeks, but now that I've gotten the hang of it, work has become a bit easier. Having BlackBerry Blend and the Hub is truly a time saver, and is a nice addition to my productivity tools. The Classic has actually decreased my use of additional tools to get the work done, like my iPad mini.
Watts: Overall the features and core experiences of the BlackBerry Classic are working out for you?
Richardson: Yes, as stated previously my experiences with all of the features have been very positive. I've even downloaded my favorite apps like Car to Go, Uber, and Porter Airlines with no problem.
Watts: What has the reaction been from peers?
Richardson: In my line of work, seeing a BlackBerry is pretty common. Just the other day I saw a BlackBerry Passport on someone's desk.
But for the most part everyone I've talked to has been genuinely interested in the Classic. It may take a second look for people to realize it's not a Bold, then after that the questions start coming.
Watts: How would you rate the BlackBerry Classic?
Richardson: For now, an 8.5 because I'm still getting my head around managing multiple calendars.
Ready to see how much you can get done on the Classic? North American customers may purchase the BlackBerry Classic online through Amazon.com and U.S. and Canadian customers can purchase from ShopBlackBerry. I also recommended regularly checking here for availability in your region. (Note that pricing differs per market.)