It's an exciting time for owners of devices in the BlackBerry 10 family, with BlackBerry OS 10.3.1 rolling out for all devices, bringing BlackBerry Blend with it.
First available on the BlackBerry Passport, Blend is an application which allows you to securely view content from your BlackBerry, such as conversations, calendars, files, contacts and more, on other screens such as computers and tablets – no matter the size of their screens, or how physically far away you are from your BlackBerry. This allows for continuity of your work and communications across multiple devices.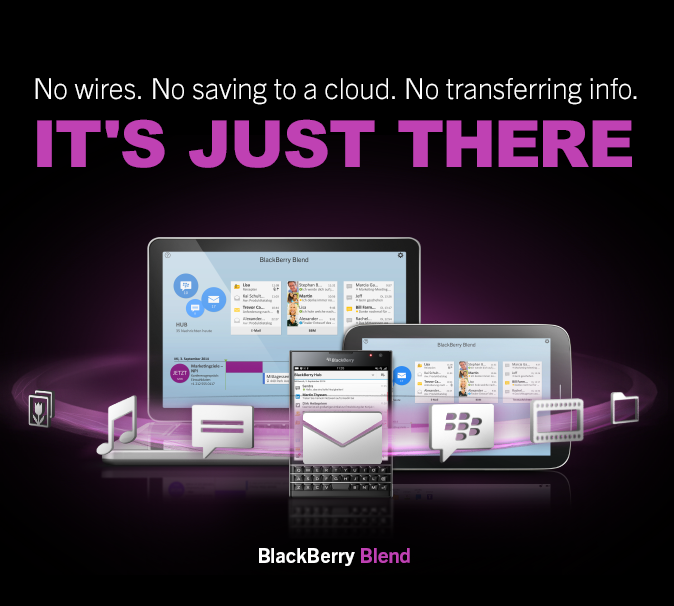 We've featured a number of Blend-related articles across our blogs since the original announcement, from tutorials to reactions from the press and thrilled customers. So you can quickly get the information you need and dive right in, I'm summarizing and linking to the original content.
Our first post, "Introducing BlackBerry Blend: Power and Security of BlackBerry on your Computer and Tablet (Video)," introduced BlackBerry Blend in conjunction with the BlackBerry Passport launch last fall.
Here's the announcement video, which gives you a nice multimedia-based introduction:
The blog details the key features:
Never miss a BBM or text message: Blend brings all your BBM and text messages from your BlackBerry smartphone to an integrated messaging hub now conveniently available on your computer and tablet.
Use your smartphone as a mobile network hub: Gain secure access to work email, calendars and important files on any device connected to Blend.
Transfer files across devices: Save files from your computer to your BlackBerry smartphone so they are accessible on any device connected to BlackBerry Blend.
BlackBerry security, across your devices: Powered by the BlackBerry device through the BlackBerry network, this seamless experience is also secure. And IT Administrators can rest easy, as they have the ability to set BlackBerry Blend parameters for users that match their security guidelines.
Unified Calendar Management: BlackBerry Blend merges all of your work meetings, personal appointments and events into one view.
Connect anywhere, anytime: BlackBerry Blend can connect wirelessly via Wi-Fi or cellular connection, or wired through the USB port on your PC. Once connected, use your BlackBerry ID on your computer and tablet to connect to BlackBerry Blend.
Author Donny Halliwell also offered some personal usage cases, so check out the original article HERE.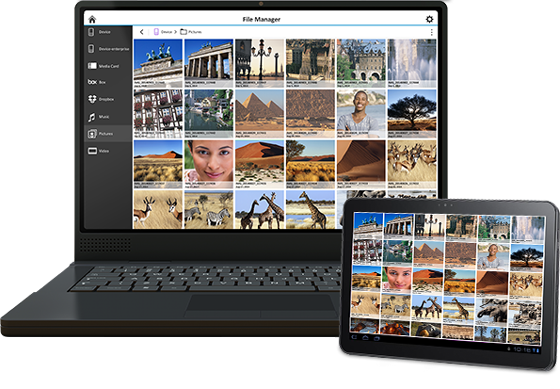 Tutorials, Tips and Tricks
We next featured a tutorial in "Getting Started with BlackBerry Blend," which walks you through the setup process.


Here is a video detailing the above information:
The article also features a Frequently Asked Questions section, which you can read HERE.
The Press Begins to Take Notice…
Press reactions began coming in after the BlackBerry Passport was released, with "Roundup: Media and Users Laud BlackBerry Blend for Security, Mobility and Productivity" containing the video below, from IT Web's Liron Segev:
In the accompanying written review, Segev wrote, "BlackBerry Blend is the secret sauce that underpins BlackBerry's enterprise and is the solution for the Bring Your Own Device trend. IT managers can keep control of the corporate info without heavily restricting (and frustrating) the corporate user."
Also in that post was a nice video from PhoneDog's Cam Bunton, who said, "Everything that happens, happens in real time on your computer and your device…..it all happens all at once, it just works."
For the full roundup, click HERE.
…Then the Press REALLY Gets It
Finally, with Blend having been released on first the BlackBerry Passport and then the Classic, there were quite a few mentions across various device reviews, as well as a few articles devoted entirely to the application. We recently grabbed the best mentions from every nook and corner of the web. Here are some gems from "Reviewers: BlackBerry Blend Adds a Whole New Dimension to Your BlackBerry 10 Devices:"
"This might just be the most exciting thing BlackBerry has produced since the original BlackBerry Bold [and it's] a brilliant way to bring your phone's capabilities onto a bigger screen and to provide productivity-insurance for those times when you accidentally leave your device at home or the office. Blend will let you access your Passport from anywhere in the world. You can also manage and transfer files to and from the Passport.
-Simon Cohen, VentureBeat-Simon Cohen, VentureBeat
"With Blend, BlackBerry focuses on core strengths – and it shows . . . From a corporate perspective, IT managers won't fret over Blend: Work and personal profiles can be treated separately through BlackBerry Balance, ensuring that no data is pushed in the wrong direction. Not only that but everything we did on Blend was encrypted; use it on a friend or colleague's computer and there would be no trace of our presence left behind . . . What Blend lacks in flashy design, it makes up for in spades the level of integration, productivity, and security it allows."
-Ted Kritsonis, Digital Trends
"When you get back to the office, the information that you gathered all day on your BlackBerry Passport can be reviewed on the tablet or PC in your office . . . Blend will allow you to see texts and BBM messages that you can respond to instantly from your computer. Without Blend, you probably would have missed those missives . . . It really seems that BlackBerry has something for corporations that they might not be able to find on other platforms."
-Alan F., PhoneArena
There are a ton of reviews aggregated in that roundup, which you can take a deep dive into HERE.
What are You Waiting for? Go BLEND!
With BlackBerry Blend available as a free application on a free OS update, there's really no excuse to skip checking out this powerful feature, which could be a product unto itself.
So stop interrupting your workflow, and discover all BlackBerry Blend has to offer.
When you've done that, share about your experiences in the comments below!