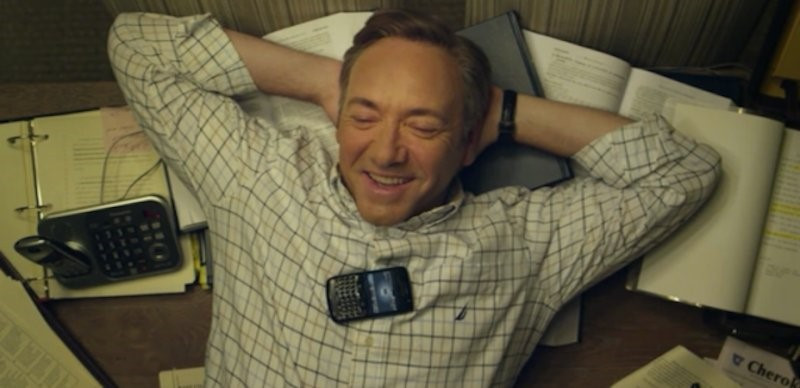 The popularity of Netflix's original series, House of Cards, has drawn attention to a BlackBerry ringtone since the main character, cunning politician Frank Underwood (played by the legendary actor Kevin Spacey), constantly uses his BlackBerry in the show. And that's causing iPhone users to buy and download it as their own!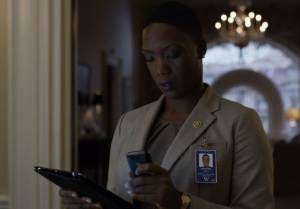 In a recent article from Business Insider, author James Cook explained how Apple users have been paying for the well-known "BlackBerry Spirit" ringtone on the iTunes Store. The memorable and distinct BlackBerry Spirit is free on BlackBerry smartphones, and the default on most. Listen here if you need to refresh your memory on what it sounds like.
As Business Insider notes, "Just like in real life, most of the politicians in the show use BlackBerry phones."
Real-life politicians using BlackBerry devices include former Secretary of State and presumed 2016 presidential candidate Hillary Clinton, U.S. President Barack Obama, German Chancellor Angela Merkel, Denmark's Prime Minister Helle Thorning-Schmidt and the British Prime Minister, David Cameron.
At the World Economic Forum in Davos last month, BlackBerry devices had "massive market share" among the high-powered politicians attending the prestigious event.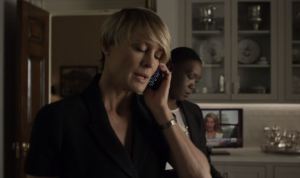 With the new season available starting today on Netflix, we're sure you'll find delight in hearing that familiar ringtone. And I don't know about you, but I just made sure my ringtone volume was a little louder.
Somebody get Frank a BlackBerry Classic upgrade today!