You've read the reviews about the BlackBerry Classic from loyalists, late-bloomers, and the skeptics who had to admit that the BlackBerry Classic would make any diehard swoon.
Jumping in the pile is a photographer who bought the Classic on a whim and has found it "by far the fastest, most powerful, and accurate mobile device" he's ever owned.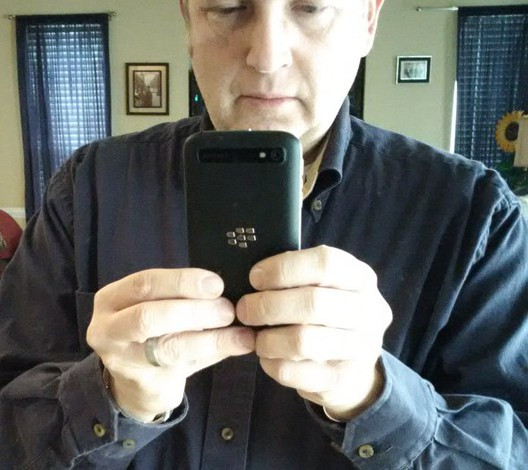 John Masters, a photographer from Durham, North Carolina, shooting everything from architecture to weddings, also serves as a U.S. Public Health Officer for the Environmental Protection Agency (EPA).
He handles outreach and communications for the EPA, but his real passion is photography.
Let's see what it is about the BlackBerry Classic that has him so jazzed up.
Watts: What made you get the BlackBerry Classic?
Masters: The mood just struck me, and I made an impulse decision. I already had the Z10, and although I was satisfied, there was still one thing missing: that keyboard.
To be honest, I didn't even research the Classic – I just knew that it would be the phone for me, and I rationalized it by believing that if the Classic was as good as the Z10, but with a keypad, that I'd be all-in! I went to the BlackBerry site and ordered it directly from ShopBlackBerry.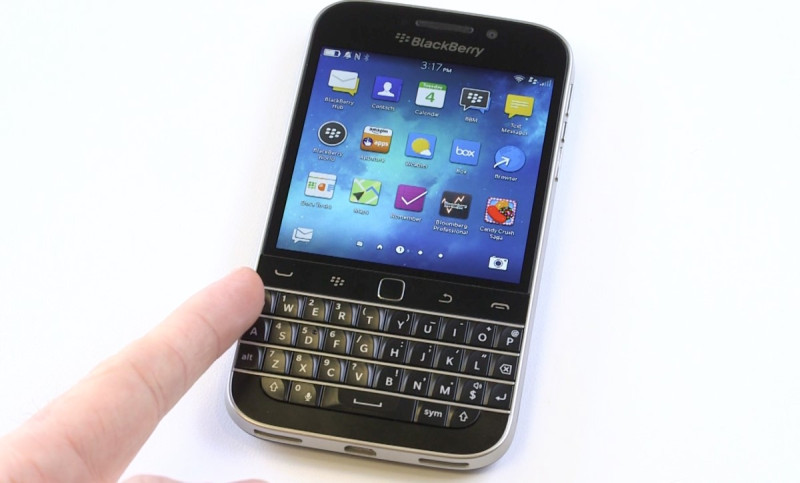 Watts: How useful is the Classic for you? I know you use it for your photography business.
Masters: The Classic is my personal phone, and I use it to pursue my interests and passion in photography.
My photography is my business, and the BlackBerry is indispensable for conducting my dreams on the fly. I genuinely enjoy using my device to connect with clients and friends via social media, email, texts and, of course, BBM – even with friends on other platforms (they secretly really love BBM).
The Classic is by far the fastest, most powerful, and accurate mobile device I have used to date.
I'm a film photographer, and I have to take a lot of extra steps to get my files on the web and on social media sites. This phone is very capable of making that a fun and productive process. It was a must that I go back to the keypad – it makes a huge difference in being able to accurately and quickly bang out long emails, short texts, or lengthy conversations over messenger or chat.
Watts: Do you feel your productivity has increased by using the Classic?
Masters: Yes. In the past, I would save all the heavy lifting for my desktop or laptop – while using my mobile devices, including the Z10, for the lighter work (social media, short inquiries, etc.).
But with this beautiful Classic – wow, it makes light work of things that I would normally have waited until I was stationary to do. The Classic, with the keypad and OS, is very capable of handling heavy tasks and makes them enjoyable. Now I'm able to do these things whenever I have a free moment, and it's actually given me more free time.
Watts: So it's safe to say the features and core experiences of the device are working well for you?
Masters: I really did like the Z10, but the Classic has come a step further! I'm not a tech kind of person – I don't follow mobile device technology closely, and I do not subscribe to the idea that if you have "bigger, better, faster," then it is in fact better. I go by results and how I feel the technology works.
The Classic operates smoother and faster than the Z10, and it's a better experience to me because of how the device functions when I use it. The core experience has been awesome.
Watts: How do you feel about the battery life?
Masters: The battery really enables the device's power and potential!
I'm really happy about the battery life. On any given day since I started using the Classic, I unplug it from the charger at 6 a.m., and it's still at 80% by the time I leave work – even with heavy use. The keyword here for the battery is freedom from the plug. You can spend more time doing and less time waiting for a charge.
Watts: How would you rate it?
Masters: I would rate this device a 9.5. Nothing is perfect, but this thing comes pretty seriously close.
Watts: What has the reaction been from others?
Masters: My colleagues at the EPA eye my Classic with envy when they're forced to type out long government emails on their iPhones. Then they inevitably approach me to ask how I got a BlackBerry.
My peers who don't have BlackBerry phones seem to be curious and generally accept the device as a big deal. Even though they might be locked into their various Android and iPhone devices, I think that they're genuinely happy that BlackBerry is still striving for perfection. I think they want to see BlackBerry succeed.
***
Customers can purchase the BlackBerry Classic online today through Amazon.com and blackberry.com for $449 in the U.S. and $499 in Canada and from a number of other carriers worldwide.