The debut of BlackBerry OS 10.3 on the BlackBerry Passport, followed by 10.3.1 on the Classic, have brought with them a host of tweaks, improvements, and even some new features worth writing home about, as many reviewers have found over the last five months or so since 10.3 first became available.
Well, the wait is over for the rest of the BlackBerry 10 family, as all of the goodness baked into the most recent OS update makes its way into the hands of the faithful.
One of the standout features has been BlackBerry Blend.
What is Blend?
Blend is an innovative solution for those who find themselves jumping from their smartphones to their tablets to their computers, losing continuity in their tasks with each jump, resulting in lost time and productivity.
This new wireless app allows you to fully access content from your BlackBerry, such as conversations, calendars, files, contacts, and more, on other screens such as computers and tablets.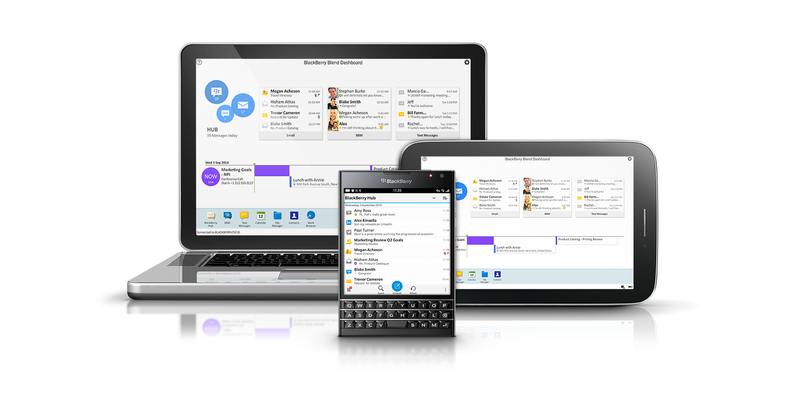 While the concept may seem simple, the implications for both the customer and IT manager are massive. No more unnecessary e-mailing or searching around for USB thumb drives or working through VPN connections. Blend enables you to work seamlessly across multiple platforms , while maintaining BlackBerry's trademark security, and when you log off, you don't leave information behind. See how it works in the video below.
While you're certainly free to look up every review of the BlackBerry Passport or Classic in search of a Blend mention – as well as Blend-specific reviews and articles themselves – I've saved you the trouble.
Below, I've collected what I feel are the best comments on Blend from around the web for you to peruse in case you've been curious or have yet to join the BlackBerry family, along with a few tweets from excited users already enjoying the application. You should be fairly well-versed in its features after sifting through the exuberant descriptions – I'll let them speak for themselves.
Most Exciting Thing Since the Bold?
"This might just be the most exciting thing BlackBerry has produced since the original BlackBerry Bold. BlackBerry Blend is a software suite that lets you access the contents of your Passport from any PC, Mac, or tablet (iOS and Android) with a free app — a brilliant way to bring your phone's capabilities onto a bigger screen and to provide productivity-insurance for those times when you accidentally leave your device at home or the office. Blend will let you access your Passport from anywhere in the world. You can also manage and transfer files to and from the Passport.
-Simon Cohen, VentureBeat
"IT Managers Won't Fret over Blend"
"With Blend, BlackBerry focuses on core strengths – and it shows . . . From a corporate perspective, IT managers won't fret over Blend: Work and personal profiles can be treated separately through BlackBerry Balance, ensuring that no data is pushed in the wrong direction. Not only that but everything we did on Blend was encrypted; use it on a friend or colleague's computer and there would be no trace of our presence left behind. We'd also have no access to files on that machine unless we went through the setup to bridge them. We found this to be brilliant for the simple reason that productivity wasn't stifled by our dead laptop battery, and the security blanket overhead ensured nothing was compromised . . . . What Blend lacks in flashy design, it makes up for in spades the level of integration, productivity, and security it allows."
-Ted Kritsonis, Digital Trends
"Without Blend, You Probably Would Have Missed Those Missives"
"Imagine that your job with Spacely's Sprockets has you making calls out in the field all day, meeting with your biggest and most important sprocket buyers. When you get back to the office, the information that you gathered all day on your BlackBerry Passport can be reviewed on the tablet or PC in your office . . . . If you sit in the office all day tethered to your PC screen, Blend will allow you to see texts and BBM messages that you can respond to instantly from your computer. Without Blend, you probably would have missed those missives. And instead of bringing your unwieldy work laptop home, Blend lets you access your office from home . . . . It really seems that BlackBerry has something for corporations that they might not be able to find on other platforms."
-Alan F., PhoneArena
"A Genuinely Winning Idea"
"The Blend 'dashboard' makes for a very workable e-mail and messaging client [and] it's more than enough for beating back the e-mail tide. The advantage of Blend is that it can be installed on any personal device with a quick download, without the need for an administrator to worry about securing another client. All the e-mail and other data stay on the phone, though you can (if the policies put in place by an administrator allow) download the files to the device running the Blend 'dashboard.' You can push files back to the Passport as well, and users can even reach all the way back to their desktop computers to download and upload files . . . . If BlackBerry had gone this route back in 2011, the mobile device world might have looked a lot different . . . . Blend [feels] like a genuinely winning idea."
-Sean Gallagher, Ars Technica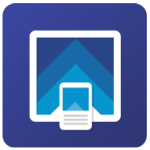 "An Immensely Powerful Feature"
"An immensely powerful feature, aimed at the business user, is BlackBerry Blend . . . . If you had a particularly long proposal to write or wanted to organize things in your calendar, but you wanted to do it from the comfort of a desk and big screen, you can do so. [Y]ou could access content on it from home, even if you had left it at work. It is worth setting up, even if you do not intend to use[it] that often, for those just-in-case scenarios. However, it gets even better as there is now an app for iOS and Android – that means you can use BlackBerry Blend on another mobile device and not necessarily just a PC or Mac."
-Jon, Clove
"A Solution to a Problem I've Had for Years"
"As for Blend, I discovered it's a solution to a problem I've had for years. My office is in an old stone building and the reception is terrible, unless I keep the phone near the window, which isn't convenient at all, especially since my wife and son use BBM to contact me from their Android phones. With Blend, it's not a problem to leave the Passport on the sill where the reception is good and still have the use of many features."
-Todd Moody, Professor, INSIDE BlackBerry (Q-and-A)
And Now for Some Zingers
"An indispensable tool for multitasking projects."
-Ana Marculescu, Softpedia
"It's a smart bit of code that does a nice job of uniting your professional and home worlds."
-Ashlee Vance, Bloomberg Business
"[T]his is a HUGE feature."
-Richard Goodwin, Know Your Mobile
"This is the perfect combination for a blogger like myself . . . . [T]he satisfaction of using the BlackBerry tools I love on my laptop."
-John Spears, Spears Computer World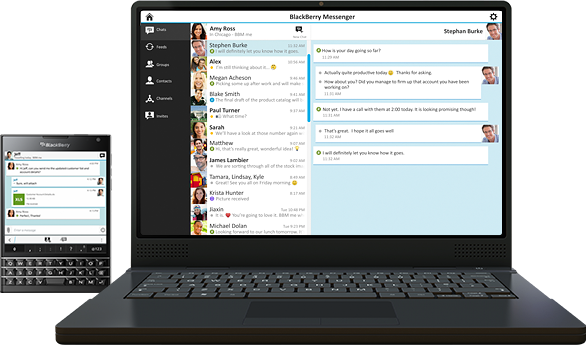 "We think this really is a must[-]have app."
"This feature could be a product category all its own."
-John Fortt, CNBC
"[A]n interesting way to get more power out of your phone."
-Raju Mudhar, thestar.com
"I can't stress how helpful this tool is on the train."
-Peter Farquhar, Business Insider
"[A] real time-saver."
-Nate Ralph, CNET
"[S]imple and secure."
-Michael A. Prospero, Laptop
And a Few Tweets, Too
PhoneDog's Cam Bunton Has a Fantastic Delivery Style
I'll leave you with this great video from PhoneDog's Cam Bunton. I found I instantly enjoyed his voice and delivery style, and look forward to following his career with great interest.
Tell us how you use Blend in the comments below!