Social media never sleeps. This is a well-known adage that communications and marketing professionals like myself know all too well. There are times when I need to work through a lunch, or jump into something over the weekend (read: device in hand while reclining on couch in sweat pants).
How many times have I been working from my BlackBerry Passport with my standard Diet Coke or obligatory 1 of 8 glasses of water close by? Too many to count. Thankfully for me, the two (potentially harmful) liquids have never met my device, but I know many who haven't been as lucky.
Enter the BlackBerry Care Protection Plan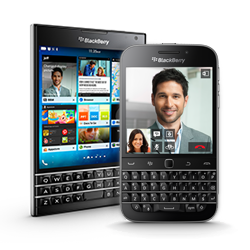 As their name suggests, mobile professionals are always on-the-go. Smartphones are essential tools for communication, collaboration and productivity. Whether it's a simple liquid spill while burning the midnight oil, or a major drop while traveling to the next meeting, any mishap that leaves a mobile professional without their phone would be disastrous.
The BlackBerry Care Protection Plan is built with BlackBerry users in mind.
This affordable warranty plan offers extended protection including accidental damage from handling coverage on the BlackBerry Classic, BlackBerry Passport and BlackBerry Leap (when available) for customers in North America.
The BlackBerry Care Protection Plan offers users:
An additional year of coverage for mechanical and electrical breakdown due to device defects that occur after BlackBerry's standard one year limited warranty expires,
Coverage for accidental damage from handling (such as damage resulting from dropping the device, liquid spillage, or in association with screen breakage), and
The option of a smartphone replacement to minimize downtime in the event of a claim.
What's Peace of Mind Worth to You and Your Productivity?
The BlackBerry Care Protection Plan is available to BlackBerry Passport, and BlackBerry Classic customers in the U.S. and Canada, and will be available to BlackBerry Leap customers in these two regions when the device becomes available.
With this monthly payment plan, protecting your productivity tool has never been easier.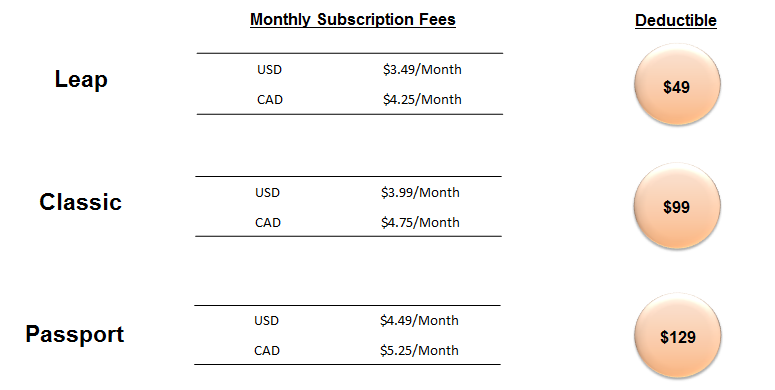 As the BlackBerry Care Protection Plan must be purchased within 30 days of your BlackBerry purchase, there's no time to waste.
To learn more about the BlackBerry Care Protection Plan, visit www.BlackBerry.com/care.
*Screeching tires*
"Whoa! Whoa! Whoa! What about us existing BlackBerry users?"
Don't worry! If you have passed your 30-day purchase window, we may have an option for you.
All U.S. & Canadian BlackBerry Passport and BlackBerry Classic users who purchased their BlackBerry since November 23, 2014 can take advantage of this plan, but they must sign-up between March 16th and April 12th, 2015.