UPDATE – March 5, 2015:
The BlackBerry Classic is now available at Verizon retail locations across the country in addition to VerizonWireless.com.
Please check local store availability by:
Click on the Verizon Classic store locator
Find a store near you by typing in your zip code and select a search radius
Click on the "Find Stores" button
The results will be all of the Verizon retail stores that are stocking the BlackBerry Classic in your area
Happy shopping!
………………………………………………………………………………………………………………………………
UPDATE – February 26, 2015:
The BlackBerry Classic is now available on the Verizon Wireless Network. Buy yours today from VerizonWireless.com
………………………………………………………………………………………………………………………………
BlackBerry Classic Available Feb. 26 on the Verizon Wireless Network
Familiar Design and QWERTY Keyboard on the Nation's Most Reliable 4G LTE Network
BlackBerry loyalists and keyboard fans will feel right at home with the new BlackBerry Classic. The familiar design and iconic keyboard return for those who have 10 minutes to type 10 emails before moving onto their next task. QWERTY fans, this is for you. Read all about the announcement at Verizon Wireless, which Business Insider hailed with the headline: "Suddenly, the new BlackBerry Classic Looks Really Awesome."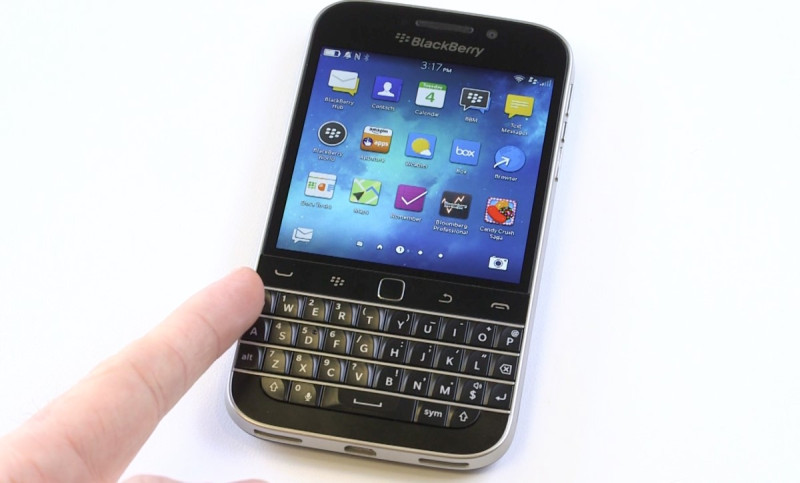 In today's smartphone world, apps are all part of the experience. The BlackBerry Classic gives you access to both BlackBerry and Android apps, the best of both worlds. Search for and download apps through BlackBerry World and the Amazon Appstore. And with so many apps, you'll need a battery to power you through the day. The 2500mAh battery gives you up to 22 hours of mixed usage. Power Optimization on the Classic helps to extend the battery life in those times when you're running low and need to stay online.
Apps are great, but many require a reliable data connection to use them. You shouldn't have to worry about a BBM or text that's stuck on "sending" or a video that spends more time buffering than playing. The BlackBerry Classic runs on the Verizon 4G LTE network and is XLTE-Ready, so you'll be able to get faster peak speeds and greater network capacity than before in cities coast to coast. XLTE is available in over 400 markets.
At its core, the Classic really is about productivity and getting things done. But in order to be efficient, organization is needed. BlackBerry Hub helps manage all your conversations in one place with a single swipe. You'll see emails, texts, BBM, calls, social media and more in one inbox. You can also prioritize contacts and message types with the Instant-Action feature.
Commentators at Business Insider were excited:


The BlackBerry Classic will be available online starting Feb. 26 and in Verizon Wireless stores on March 5 for $99.99 with new two-year activation after $50 mail-in rebate debit card (takes up to 6 weeks and expires in 12 months). Verizon Edge is also available for eligible customers.
Below is a summary of the BlackBerry Classic specs, but read all of our prior coverage, including interviews with satisfied users, and positive media reviews from the New York Times, USA Today, TechCrunch and others:
OS

BlackBerry 10.3

Display

3.5-inch HD display Corning® Gorilla® Glass 3 for durability

Processor

1.5GHz dual-core processor

Storage

16 GB internal storage (formatted capacity is less) and supports up to a 128GB microSD card (sold separately)

MORE Everything customers receive 25GB cloud storage on Verizon Cloud at no additional charge

Battery

2500mAh
Follow us on @BlackBerry for all the latest news and announcements from Mobile World Conference 2015 (#MWC15).