With the impending release of the all-touch BlackBerry Leap (available for pre-order from ShopBlackBerry.com, and check out THIS ARTICLE for pre-sale availability by country), we thought it'd be a good idea to get some tips and tricks together for buyers – including those moving from a keyboard-based BlackBerry device, as well as new and returning users unfamiliar with the power of BlackBerry 10.3.1 on a 5-inch touchscreen.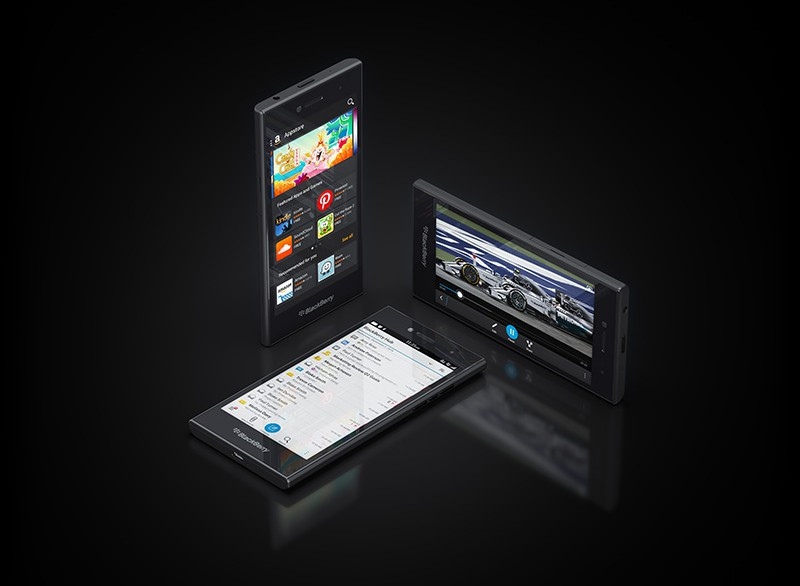 What follows are some ways to jump into the finer points of the BlackBerry Leap running 10.3.1 from the people who know them best. We "insourced" some personal favorite tips from BlackBerry employees already well-versed with our other all-touch BlackBerry 10 devices: the Z3, Z10 and Z30 (I learned a few myself – Ed.).
So without further ado, let's see what pointers they have for newcomers.
Numbered Lists…
"For all-touch devices, here are five 'must know' tips:
1) Swipe to delete – Swipe from right to left using one finger to delete a single word, two fingers to delete two words, three to delete three words, etc.,
2) Swipe to change virtual keyboard layout – Swipe down from the top of the virtual keyboard using one finger to quickly switch input methods (text, numeric, symbols),
3) Fine cursor control – Tap the top, bottom, left or right of the cursor to move it to a specific location,
4) Keypress Pop-up – Looking to improve your typing accuracy, consider turning on Keypress Pop-up so you can see which keys you are entering (Settings > Language and Input > Feedback > Keypress Pop-up, and
5) Inserting accented characters – Tap and hold a key to see available accented characters. When the list of characters appear, move your finger left or right to select the character you need.
-Ty Williams, Community Content Manager and Blogger, BlackBerry Help
"One trick that I keep using and love is how you can easily and quickly see the current battery level and time without leaving your active application! The entire process takes 1 second.
Say you are in the Browser and you want to check the battery or current time:
1) Swipe up from the bottom of the screen, HOLD your finger on the screen
2) See the battery % and time
3) Swipe down and now LIFT your finger from the screen. You are back to whatever you were doing."
-Chen Zhao, Software Test Specialist
"My favorite distinguishing features on BlackBerry 10:
1) Universal search — Search everything on the device! Apps, emails, contacts, text, etc.!
2) Hinglish Keyboard: Works perfectly – and is a BB-only feature!
3) Multitasking: Open messages, browsers (up to 10 tabs), media and apps and quickly switch between them."
-Harish Rathi, BlackBerry App Developer
…Meaty Tips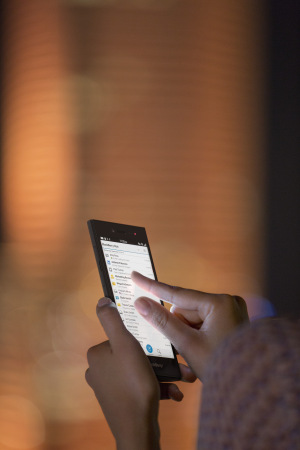 "If you prefer to keep your device in your pocket (without a case), consider disabling swipe to wake to avoid pocket dialing (System Settings>>Display>>Swipe to Wake).
If this is your first BlackBerry ever, then welcome to the Team! Start using BBM, browse BlackBerry World for lots of wonderful apps, use Flipp to make shopping and coupon clipping easier than ever, grab the super handy Gadget Box and enjoy the intuitive and powerful built-in Calculator (with Tips and Converter), Maps for GPS, Weather and Twitter.
Once you start flicking up word suggestions as you type on the virtual keyboard, you will soon enjoy the best keyboard experience ever!"
-Mike Magon, Principal End User Services Specialist
"This may seem really basic, but I love having multiple Notification Profiles available. A swipe and a tap has me in the silent profile for when I'm in a meeting or want to spend some uninterrupted time with my family. Spending a bit of time tweaking custom notifications is handy to easily identify who messages are coming from and what type of message is being received. Best of all, using custom MP3 files for notifications helps to make the device suit my lifestyle."
– Joe Szilvagyi, Senior Technical Support Analyst
"An alternative 'no-pocket-dialing' protection: Set the device lock time really short (like 1 minute) and use picture password or simple password.
My additional tip: if you're using a corporate device, you can have different work and device passwords – so even if your BES policy requires certain password strength for work password, you can use simple (numeric-only), picture, or no password at all for your personal partition!"
-David Hole, Director, Standards
…and Helpful Bits
"Picture Password is available on both all-touch and keyboard devices, but I find the use-case is best suited for all-touch devices. As for apps, Clash of Clans should be buttery smooth on the Leap. Apps, videos and browsing the internet are better with more screen real-estate."
-Jonathan Cooper, Service Realization Manager
"Dictating has never been easier nor so accurate… It can be used in any application as it is embedded in the keyboard. Simply press and hold the period, wait for the audible prompt and start talking."
-Alain Marcil, Technical Solutions Manager
"A must-know about all-touch devices: Users who regularly type in a language with more than 26 letters in their alphabet will see all of those letters on the virtual keyboard."
-Morten Schmidt, Sr. Thermal Analysis Specialist
"Taking a panorama picture with the BlackBerry camera app is as simple and intuitive as it gets.
While shooting a video, you can take still pictures, never miss a moment."
– Simon Huang, Senior Applications Software Developer
"When in the Hub (or under an account within), use the 'pinching out' gesture from the middle of the screen with your thumb and finger to see all your messages/notifications and use the 'pinching inward' gesture to show any and all unread messages or notifications."
– Lee Smith, Logistics Analyst
"The BlackBerry Leap makes a great navigation tool running the Waze Android app."
-Randy Dobkin, Embedded Systems Software Developer
"To hide the keyboard when it might be blocking part of the screen, simply long press on the space bar and it will disappear."
-Greg Sacrey, Senior Applications Support Specialist
"A general OS pointer for first-time all-touch users: Swipe up from the bottom of the screen to exit an app!"
-Bryan Horn, Support Account Manager
Stay Tuned to INSIDE BlackBerry and the HELP Blog for More Tips, Tricks and Tutorials
We will be featuring more useful information on the BlackBerry Leap and updates to OS 10.3.1 (and beyond) here on Inside BlackBerry and the HELP Blog.
Stay tuned, and see what we turn up next – there's a lot of goodness baked into the BlackBerry 10-family  devices – including the BlackBerry Leap.