We've already made a slew of announcements at Mobile World Congress. My colleague Ali Rehman has the broadest recap. If I was forced to summarize all of them in one sentence, it would be: We're accelerating our cross-platform, enterprise-focused software strategy. Or as our CEO John Chen put it: "I think there's a much bigger opportunity to enable our software on other platforms."
Press and analysts praised both the strategy and the tactics. Take our Sunday announcement that we are expanding our partnership with Samsung by bringing two key mobile enterprise services to Samsung's Knox security platform, and SecuSUITE, the strong encrypted communications software that BlackBerry acquired last year. The two firms will also help sell each others' offerings to its enterprise customers.
That makes sense, wrote the Wall Street Journal's Ben Dummett. Samsung "stands to benefit from BlackBerry's stronger reputation for mobile security. That could help it accelerate its efforts to expand in the enterprise market, where it has struggled to gain traction."
CNET had a similar analysis, noting that "while Samsung dominates the smartphone world" its reputation among businesses "lags" behind "BlackBerry's — particularly in the heavily regulated industries it wants to target with Knox. That's where BlackBerry comes in."
We also announced a cloud version of our popular enterprise mobility management (EMM) platform, BES12, targeted at small to medium-sized firms.
"[BlackBerry Enterprise Server] is still best in class," Roger Kay, an analyst with Endpoint Technologies Associates Inc., told The Globe and Mail. "If they can package it in some new ways, that's an attractive offering."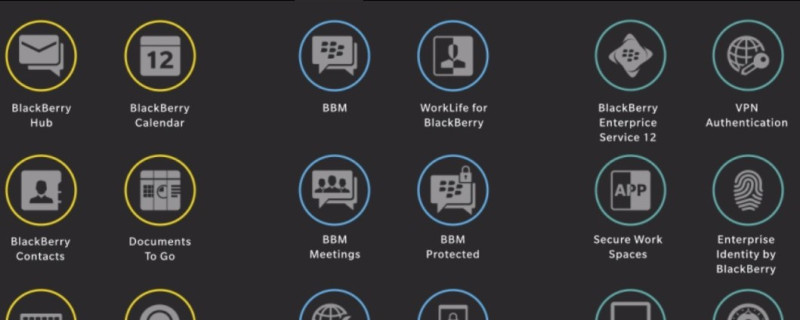 Perhaps our biggest announcement was BlackBerry Experience Suite, a coming set of cross-platform applications targeting end-user productivity, security and collaboration. The Suite draws upon existing BlackBerry software, such as BlackBerry Hub, BBM Enterprise (formerly known as BBM Protected), Secure Work Space and more, but will bring them to iOS, Android and Windows devices.
It also drew some of the strongest praise.
The Register's Andrew Orlowski: "BlackBerry's strategy of offering secure and mature software to businesses in a world dominated by consumer-focused iPhone and Android platforms makes sense. While the consumer hardware advances every year, the software doesn't, and lacks the maturity and security enterprises need. BlackBerry does, and can take advantage of its unique managed network to give it an advantage."
"This is absolutely a good strategy," said James Hawkins, president and CEO of RedHawk IT Solutions, a Woodridge, Va.-based solution provider offering mobile solutions, told CRN magazine. "I'm glad to hear they are focusing more of their business in the cross-platform space. It's a positive development that mirrors what others are doing in the industry."
GSMArena: "BlackBerry Experience Suite will bring the company's traditional strengths, headed by the highly-regarded BlackBerry Hub to a wider audience."