Barcelona, 3rd March: Anticipation was high around our Tuesday media and analyst event at the INBISA Tower overlooking Mobile World Congress's main convention hall, the Fira Gran Via. Despite the many competing events inside the Expo, nearly 80 media and industry analysts turned out at our breakfast event, which covered many announcements related to our cross-platform and enterprise software strategy, and our 2015 device roadmap.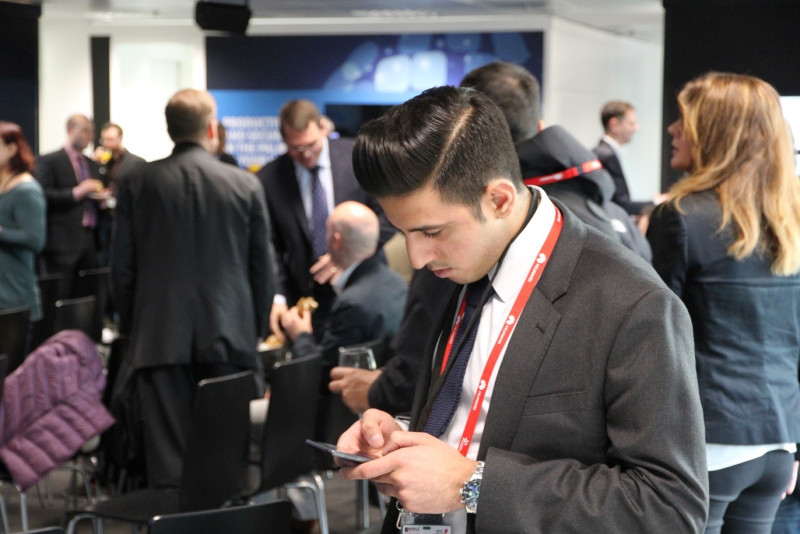 Recapping some of the announcements we made starting Sunday, CEO John Chen's keynote kicked-off with the execution  of our cross-platform enterprise strategy. This includes partnering with Samsung on its Knox platform and supporting Google's Android for Work. Additionally, recent enhancements to BBM tightly integrate with Android and iOS to improve the user experience.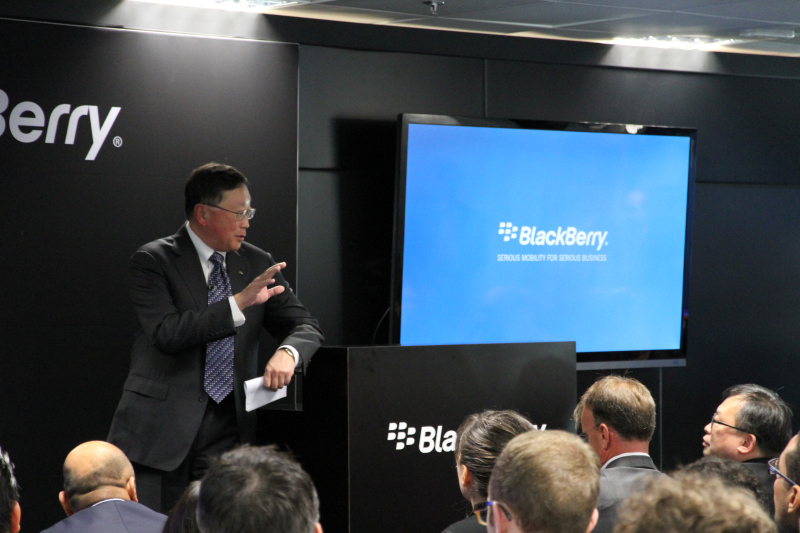 "We're committed to software as a business," Chen said.
No surprise that Chen emphasized  the ongoing expansion of our enterprise software portfolio. The new BES12 Cloud makes it easier for companies, especially small-to-medium-sized ones, to secure their iOS, Android and BlackBerry devices.
In line with our enterprise software focus, BlackBerry is working with partners to meet the needs of customers across several regulated industries that place a high value on security. In healthcare, BlackBerry announced 8 new healthcare apps and 5 customers using those solutions. One such customer is Hiranandani Hospital of Mumbai, India. Dr. Pavan Kuman of Hiranandani explained how a new telemedicine app running on BlackBerry devices, developed by UST Global, can help doctors diagnose rural patients remotely, avoiding long, costly travel for both parties.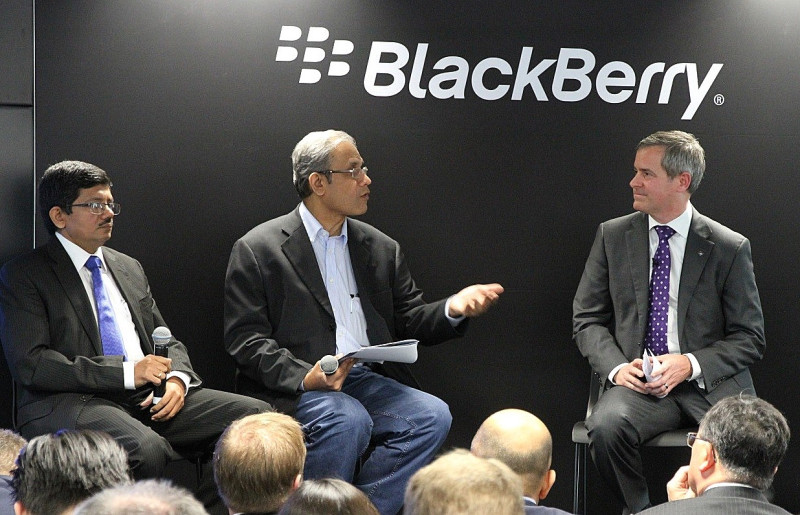 From left: Gilroy Mathew of UST Global, Dr. Kuman of Hiranandani Hospital, and Mark Wilson, Chief Evangelist, BlackBerry.
Learn more about the telemedicine app here.
BlackBerry COO Marty Beard was joined on stage by Billy Ho – EVP of Enterprise Products and Value-Added Services (VAS), Hans-Christoph Quelle, Managing Director and SVP, Secusmart (division of BlackBerry), and Greg Wade, VP of Enterprise Business Team, Samsung. This discussion dove deep into how BlackBerry is executing on our cross-platform strategy and delivering on our commitments with expanded features available for Samsung Knox, Vodafone secure call and BES12 Cloud.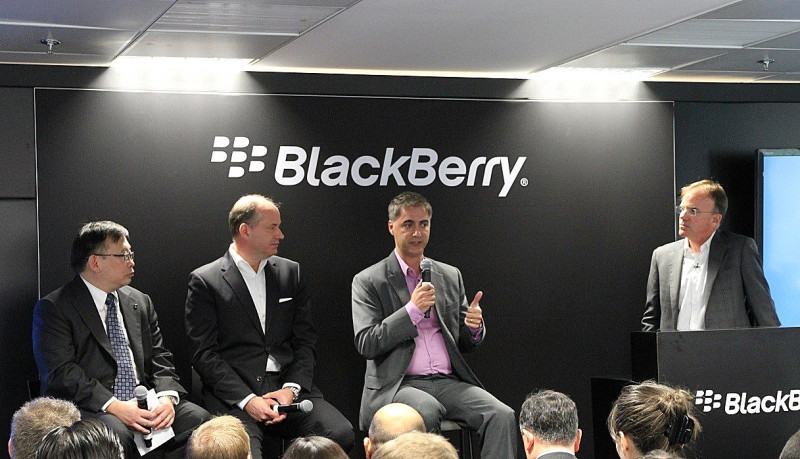 From left: Billy Ho, Hans-Christoph Quelle, Greg Wade and Marty Beard.
Followed by this session was an introduction to the BlackBerry Experience Suite. Ketan Kamdar, BlackBerry Global Head of Device Portfolio, provided details on how the coming BlackBerry Experience Suite will take the power of BlackBerry's productivity, communications, collaboration and security features – think BlackBerry Hub, BBM, and others – and infuse them across all smartphones, laptops and tablets, regardless of operating system.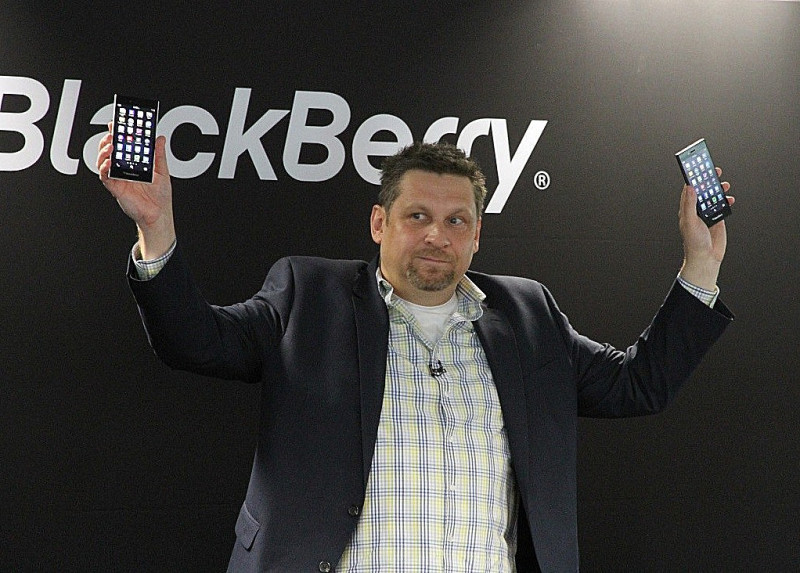 BlackBerry President for Devices and Emerging Solutions, Ron Louks, then took the stage and made the announcements many had been waiting for: the 2015 device roadmap. First was BlackBerry Leap (above) – the new 5-inch, HD device featuring 25-hours of battery life. At just $275 USD (much less on contract), the Leap, which will be available in April, targets young career builders who want to make a difference. Read detailed blogs and watch introductory and how-to videos for the BlackBerry Leap here.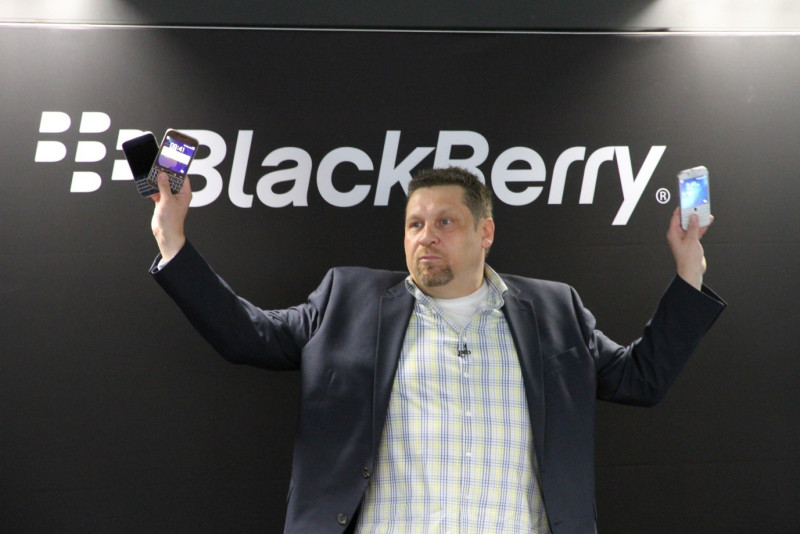 Louks also announced and showed off the BlackBerry Classic in new colors such as White, Blue and Bronze. This adds to the well-reviewed black model available today on Amazon, and carriers such as Telus, Rogers, Verizon Wireless, AT&T and many others.
A new high-end device is also being designed in partnership with Porsche Design. This device is code-named 'Keian' in memory of 7 year old Keian Blundell. Read more of his story here.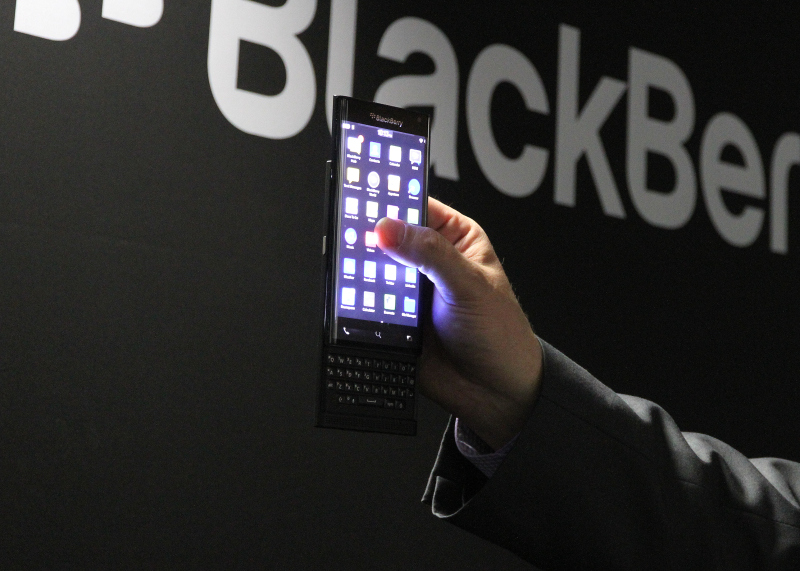 Ron also dazzled the crowd by briefly showing off a new smartphone design that elicited "oohs" from the audience. Although not named yet, this device (referenced by John Chen as a "slider) (see above, or this picture at CNET), features a dual-curved, touch-screen display with a keyboard – all in a slim form factor.
Catch our media reaction to our launch here and read all of our coverage at Inside BlackBerry and BlackBerry for Business blogs.