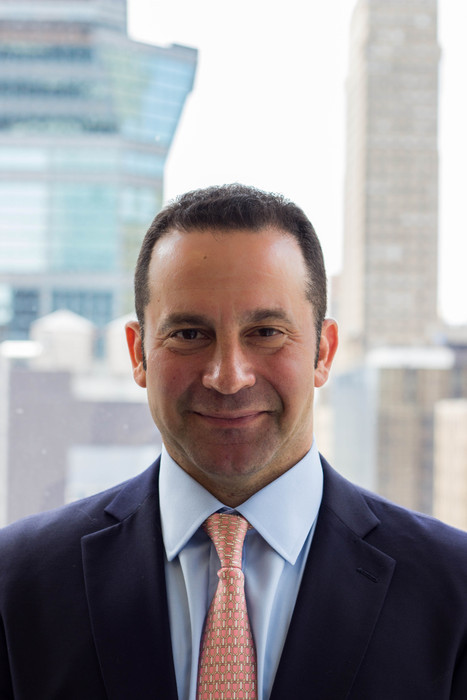 There's just something compelling about the BlackBerry Classic, if the business leaders in diverse industries that use it are any indication.
From this digital marketing agency CEO, to this Toronto Maple Leafs executive and this high-tech CTO – it's clear to see that the BlackBerry Classic is the mark of the top-tier professional.
(Not to mention these artsy BlackBerry Classic users, such as this club DJ and this fine arts photographer). And read all of the positive media reviews of the BlackBerry Classic HERE, and HERE, and HERE, and HERE, and HERE, and HERE, and HERE.)
James Frischling (right), President and Co-Founder of NewOak Capital is no exception. New York City-based Frischling uses the BlackBerry Classic to manage his financial services firm and other professional endeavors, from providing extensive subject matter expertise and strategy to global banks, insurance companies, law firms and other financial organizations, to serving as a guest expert on Fox Business News.
The man clearly gets around, and finds his BlackBerry Classic indispensable.
Let's find out why he feels like this:
Watts: Out of all the smartphones on the market, you chose the BlackBerry Classic. What was it about the device that drew you in?
Frischling: I was an early adopter of the BlackBerry.
I used to work at a European bank in the early 2000s and was the second person to secure an international BlackBerry.
My wife previously tried to get me hip to an iPhone, but gave me the BlackBerry Classic for the holidays after she saw that I wouldn't leave my trusty Bold. She got me the Classic because she'd been following the news about it and felt it was a device that would help raise my game.
Watts: How is it useful to your job?
Frischling: Much of my work requires me to stay connected and communicate with people in real time.
The BlackBerry has always been the best smart phone for business in terms of handling extensive phone calls, contacts, calendar, e-mail and text communications.
The BlackBerry Classic's Hub and social media functionality has helped me in all aspects of my job. In addition to NewOak Capital, I'm a partner in a restaurant company and I do work for Fox Business. Multi-tasking is essential for me and I love how easily I can communicate to multiple people in a variety of ways.
Watts: How do you multitask?
Frischling: I can be on the Fox Business News set researching a particular idea, tweeting about a segment on the show, and still be connected to the office reading and responding to documents that require a timely response.
The BlackBerry Classic is a very smart device, and no matter what people say, the BlackBerry keyboard allows for greater speed and accuracy.
Watts: Do you feel your productivity has increased by using the BlackBerry Classic?
Frischling: No question about it! Increased productivity is one of the reasons the BlackBerry Classic has helped raise my game.
I've been a loyal and happy BlackBerry customer since the original device came out, but the BlackBerry Classic has been a game-changer.
The use of my laptop and tablet have dropped to almost nothing since I started using the BlackBerry Classic.
Thanks to this device, I feel I'm equipped with an office – no matter where I am – and BlackBerry Classic has the best battery life of any device I've ever owned.
Watts: How would you rate it?
Frischling: If we're using a letter grade system, I'll go with an A-.  If we're using a number grade, I'll go with a 9 out of 10, and I consider myself a tough grader!
Watts: What sort of reactions have you got from people?
Frischling: The reactions have been fun.
Loyal BlackBerry users smile when they see it and say the BlackBerry is the best device they've ever had.
For those that have moved on from the BlackBerry to other devices, but miss core features like the keyboard, I tell them this is the device that will bring them back.
I use my BlackBerry Classic with pride and joy!
Pricing and Availability
The BlackBerry Classic can help you power through your most urgent work, whether you are in financial, governmental or other regulated industries or on the set of one of the most influential business-related TV channels in North America.
In the United States, AT&T has made available the BlackBerry Passport and BlackBerry Classic via att.com and in AT&T retail stores. Read the positive reviews after the AT&T launch last month. Verizon is also offering the BlackBerry Classic. In Canada, Rogers and TELUS are carrying both phones.
North American customers can also purchase the BlackBerry Classic online through Amazon.com, and U.S. and Canadian customers go directly to ShopBlackBerry.
Check here for availability in your region.*
*NOTE: Pricing varies by region.