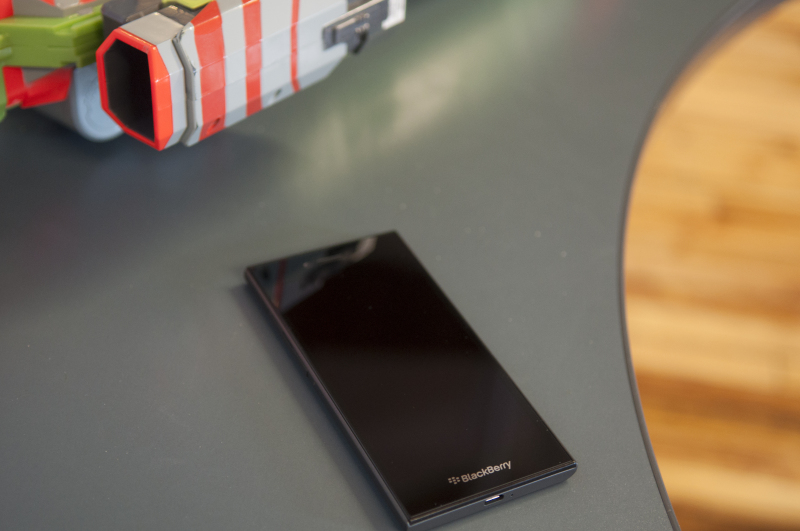 With pre-orders kicked off for BlackBerry Leap, it's time to start the information flow about this amazing, affordable new smartphone. I'm somewhat of an app aficionado around the office and I've been able to put the new BlackBerry Leap through its paces. Of the many things I love about the new device… the 25-hour battery life, BlackBerry Hub and BlackBerry Blend, I'm really enjoying how well the huge selection of apps run.
Since I've spent some time with the device early on, I've decided to share a few findings with you. Please watch the video below and keep reading for five facts about apps on BlackBerry Leap.
Two Stores. One Huge Selection
The BlackBerry Leap comes pre-loaded with both BlackBerry World and Amazon Appstore storefronts. In the simplest terms possible, you benefit from having a huge selection and hundreds-of-thousands of apps. On the work and productivity side, BlackBerry World is home to secure corporate apps and business tools. For the majority of your gaming, consumer and even prosumer needs, the Amazon Appstore has a variety of Android apps to choose from AND free App-of-the-Day specials (follow BlackBerry @Twitter to hear about them).
Runs Android Apps
Yes. The BlackBerry Leap runs Android apps. For some time now, the BlackBerry 10 OS has had the ability to install and run .apk files (Android apps). This is what enables you to run the Amazon Appstore and the many official apps you find there. It also means that you have the ability to install and run .apk files from other sources should you choose to do so.
Optimal Aspect Ratio
With its 5-inch HD display, and modern, powerful design, the BlackBerry Leap is the ideal form factor, preferred by many customers and developers alike for apps and games. At 16×9, Android apps from the Amazon Appstore and BlackBerry World apps will render beautifully.
BlackBerry Guardian for Security Peace of Mind
You can opt to have apps downloaded from sources outside of BlackBerry World inspected by BlackBerry Guardian. This program is designed to warn you before installing apps known to potentially be harmful to your device or data. I thoroughly enjoy this feature because I have low tolerance for risk when it comes to my data. I prefer to keep private matters private.
Gaming & Entertainment Galore
I know, I know… BlackBerry is all about productivity. We know our customers are those who take their work seriously. They demand a device that not only keeps up with them through an entire day, but lets them keep their finger firmly on the pulse of their multiple inboxes/calendars/accounts when seconds matter. After spending a ton of time with the BlackBerry Leap, though, it would be a miss for me not to mention how well this device performs for those in-between moments. During rare moments of precious downtime, I discovered a ton of fun, snackable games in the Amazon Appstore. I was also able to enjoy my favourite tunes on a popular streaming app that may or may not rhyme with Zotify. Worth noting, as well, are how well YouTube and other online videos look on the brilliant 5-inch HD display.
All in all, this is a fantastic well-rounded device at a price suited for the everyday consumer or corporate user. If you value time saving productivity, battery life and a large touchscreen, the BlackBerry Leap is definitely worth a look. You can pre-order yours today in many regions. Stay tuned for more global availability information.