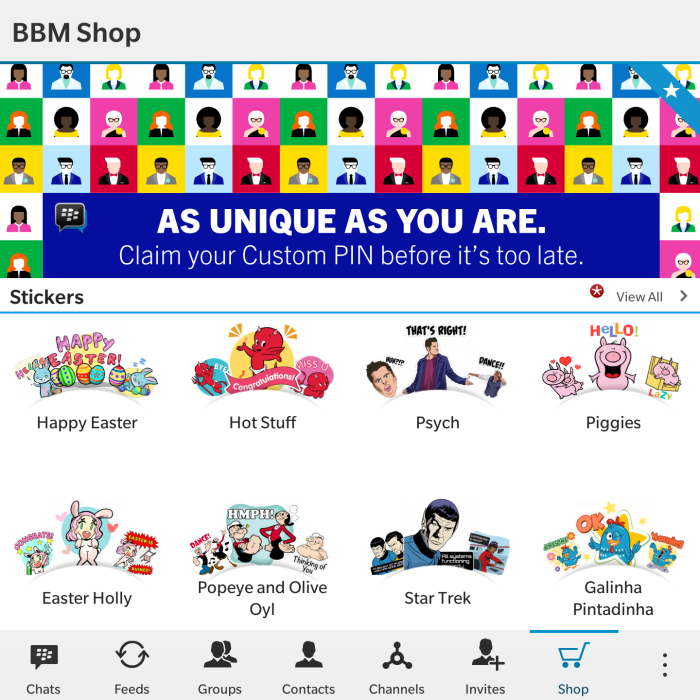 The BBM Shop turned one year old yesterday! If you haven't visited before, check out our online store by tapping on the little shopping cart in the bottom right of the BBM app screen, where you'll find a large selection of stickers, apps, games, music and other digital goods.
But so many of you are already visiting, as evidenced by the following statistics.
More than 1.87 billion total
Currently 500 million per month
20 percent of sticker-enabled users send at least 1 sticker per week
The average sticker user sends about 10 stickers per week
More than 1.5 billion total visits
Currently 250 million per month
Inventory of more than 250 items
Average BBM Shop user visits about 3 times per week
Many thanks to all of you! Below is a chart that visually shows the uptake in interest in BBM Shop.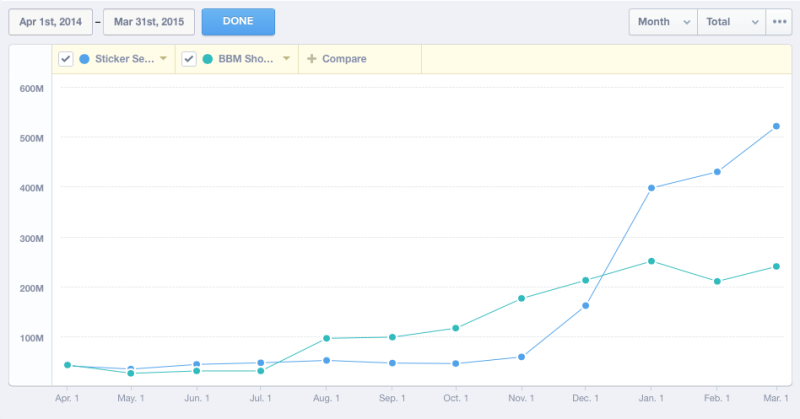 The blue line shows the number of stickers sent, while the green-blue line shows the number of shop visits, which we attribute to more, better products and improving features like the 'Picker'.
Expect more improvements to the BBM Shop experience coming this year. If you have suggestions for features or goods you'd like to see, please share them in the comments.