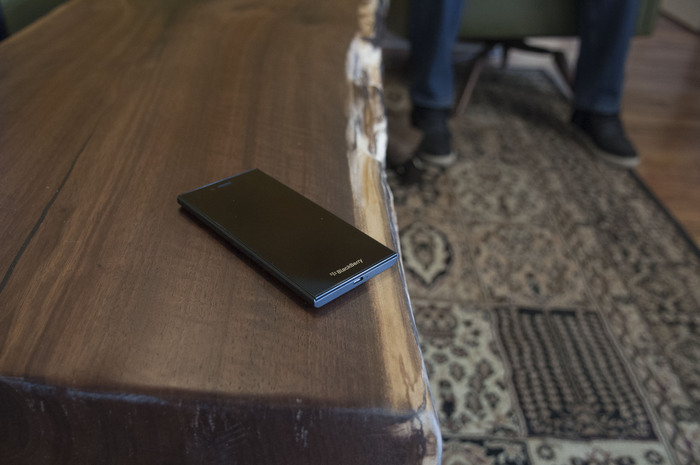 BlackBerry Leap is available starting today in the UK through Vodafone and ShopBlackBerry.com (and other countries soon to follow). In what is becoming somewhat of a tradition, I sat down with the device to unbox it and walk through some of the main features. As you'll see, the BlackBerry Leap has a fantastic, modern design. Watch below.
The BlackBerry Leap features a brilliant 5-inch HD display and runs BlackBerry 10.3.1, the latest version of BlackBerry 10 OS. It has built-in security to keep private matters private, a best-in-class typing experience, (as you'd expect from a messaging and productivity powerhouse) and up-to a 25-hour battery designed to power you through a full day.
With the BlackBerry Hub on that large touchscreen, you'll be able to keep your finger on the pulse of your many inboxes – social, work and personal emails, calendar, calls, texts. . . BBMs. The 16×9 display renders apps very well, and there is a huge selection between BlackBerry World and Android apps on the Amazon Appstore. Speaking of apps, I'd also highly recommend checking out BlackBerry Blend, which allows you to securely access your BlackBerry Hub items, files and more from your computer or laptop.
For those of you getting your hands on BlackBerry Leap for the first time today, be sure to read these insider tips from BlackBerry employees. Share your first impressions below in the comments!