Inside BlackBerry Help Blog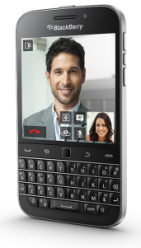 On March 31st and April 1st the BlackBerry Support Community Forums hosted a BlackBerry Classic Insider Event. The event gave forum members the opportunity to get the scoop on the iconic BlackBerry Classic from BlackBerry insiders.
Providing their BlackBerry insider expertise were:
Michael Clewley, Director, Handheld Software Product Management
Michael Dawson, Senior Product Manager
David Willis, Senior Director, Handheld Product Management
Sonia Moniz-Bennett, Manager, Platform Product Marketing
There were lots of inquiries during the event, resulting in 38 questions (or suggestions!) and answers. We've picked out some interesting highlights.
View original post 382 more words