Productivity is synonymous with BBM, BlackBerry and mobile phones. Where would any of us be without the ability to check in real time that ever important e-mail, BBM, or tweet?
However, we all need downtime at some point in the day. 'Work-life balance' is something most professionals aim to achieve, but let's face it, smartphones often make it hard to fully unplug. The Canadian Mental Health Association even has a quiz you can take to see where you sit in the work-life balancing act.
BBM has a better way to add a little life-balance to your day, and with the latest BBM update giving you an easier way to add contacts to BBM through Custom PINs you'll be all set.
Introducing BBM Connect Games
All of the many Android BBM users can now game with their BBM contacts.
BBM Connect games integrate with BBM, allowing you to interact, share achievements and send game currency to your BBM contacts. The first three games,- first in the series of BBM Connect apps – are free to download, support in-app purchases and are available in the BBM Shop or through the links below.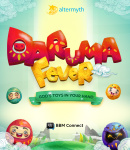 Altermyth Daruma Fever – Slide the beads to match the colors and stack more combos for higher scores.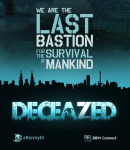 Altermyth DeceaZed – You are a Sniper with a mission to provide cover fire to the human survivors from the zombies. Buy and upgrade your weapons to kill the stronger zombies.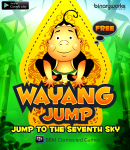 BinaryWorks Wayang Jump – Navigate your Wayang around obstacles and accumulate points to jump as high as you can, all by moving and tilting your device. Recognize this Wayang? The characters are drawn from the Indonesian BBM Sticker Pack Wayang.
Download and play all three today. Be sure to follow the BBM Connect Games BBM Channel (C002778EE) for all things BBM Connect apps and stay tuned for additional games for Android and iOS (coming soon).