Poke your nose in the digital nooks of your favorite online technology and mobility publications, and you'll notice there's been quite a bit of activity from BlackBerry, from the release of the BlackBerry Passport, BlackBerry Classic and Porsche Design P'9983, to the BlackBerry Leap and Porsche Design P'9983 Graphite Edition both set to drop soon.
Needless to say, it's time for a news roundup, so grab a pastry and cup of your favorite hot beverage, because there's a lot to cover.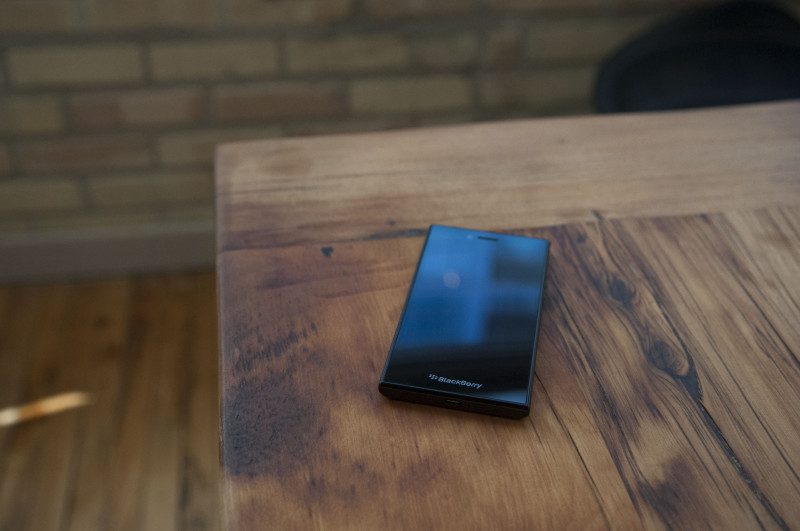 BlackBerry Leap: "Attractive to Small Businesses"
The upcoming BlackBerry Leap's sweet price tag, solid productivity features and attractive, all-touch design has certainly been getting attention.
(Check out our introduction to the BlackBerry Leap, our first official hands-on look, a look at four essential design features, info on the limited pre-order, BlackBerry employee tips and tricks and another video.)
"Following BlackBerry's success with the Passport [comes] the launch of the BlackBerry Leap," writes IT Pro. "[T]he attractive, sub-£200 price tag should entice cash-strapped startups . . . It also boasts BlackBerry's seminal OS and native apps such as BlackBerry Hub. Another key selling point is the battery, which the company claims will last 25 hours . . . [T]his could well be the killer feature that BlackBerry has been hoping for."
"The Leap features some innovations that very obviously could increase productivity," writes VentureBeat's Mark Sullivan. "Many of these come in the software keyboard, where BlackBerry has invented some time-saving typing and predictive text tricks that I have not seen before in a smartphone [and] some interesting features for business users."
Pocket-Lint's Rik Henderson thinks the phone is a good buy, writing, "The BlackBerry Leap came as a bit of a surprise but garnered a fair amount of attention . . . [It's] reasonably inexpensive for a 5-inch 4G phone, costing just £199 on BlackBerry's own store site . . . BlackBerry's security services are present which makes the phone attractive to small businesses, certainly."
For Forbes's Ewan Spence, the BlackBerry Leap's targeted approach to appealing to young professionals is an asset: "What I like about [the BlackBerry Leap] is that [it is] intensely focused on a very narrow market segment [which has] very precise needs. In a way, that focus is one of the best decisions BlackBerry could make . . . That frees the hardware from certain obligations, and it means that [it] actually delivers a far better experience [when given] given the complete and utter focus of attention from BlackBerry."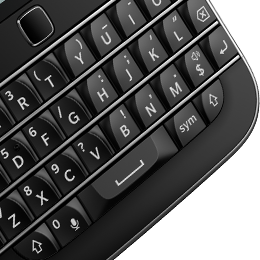 BlackBerry Classic: "An Elegant Smartphone for a more Civilized User"
There's lots of love going out for the BlackBerry Classic, as well:
"[T}he BlackBerry Classic is unashamedly all about the keyboard," writes ZDNet's Steve Ranger. "And make no mistake, it's a great keyboard. The chamfered ridge on each key means that every thumb press is made with the certain knowledge that it will hit the right target. That's only to be expected considering BlackBerry's heritage." Ranger even throws in an oblique Star Wars reference alluding to the film's famous lightsabers: "For the hardcore fan [the BlackBerry Classic is] a more elegant smartphone for a more civilized user."
"If you're buying this phone in the hopes of replying to that 4,000-plus email backlog, consider that situation largely solved with this thing," writes BDlive's Andy Walker. "Typing all day is not an issue, and won't turn your hands into two dried-out octopuses. There probably isn't a better phone for typing available right now."
For Digital Journal's Daniel Edwards, the BlackBerry Classic's design is a major selling point. "The Classic holds true to its heritage with a well-built construction and hints of luxury," he writes. "One of the best features of this device is the design . . . The Classic excels [with] its web browser which surpasses the competition by being on average 3 times faster . . . Blackberry has come a long way with its apps selection . . . The keyboard on the Classic made me realize why I have never written long emails on my touchscreen device before. The typing experience is simply great."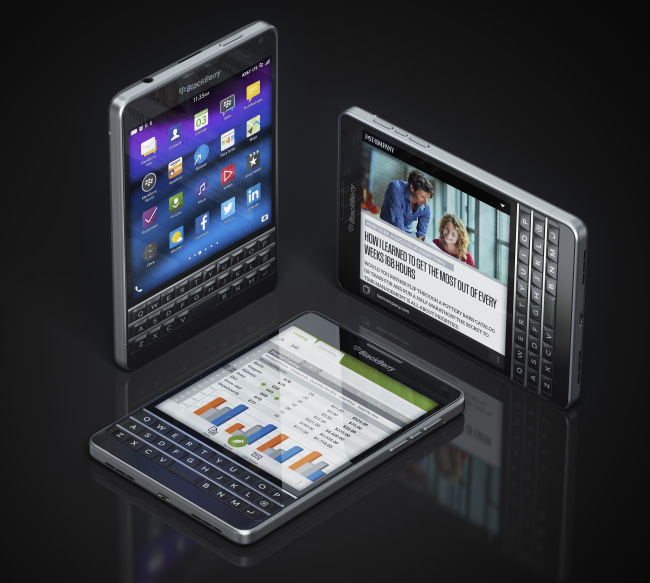 BlackBerry Passport: "There is Literally Nothing Else Like it"
The BlackBerry Passport has certainly had legs, with more discovering it daily, thanks to positive press and carrier support from AT&T and many others.
Of that model, PC Magazine's Sascha Segan writes, "The BlackBerry Passport is a unique smartphone, and you have to applaud AT&T for jumping on board . . . [Even with the redesign], you still have the best voice phone on the market, with spectacular reception, excellent email, and gorgeous Web browsing . . . [T]he three-row QWERTY keyboard is absolutely grand . . . Like the unlocked model, the AT&T Passport is one of the best voice phones I've ever heard . . . If you're a potential BlackBerry Passport owner, you'll know . . . This is the full BlackBerry Passport experience, with the full support of AT&T. I'm giving it such a high rating because there is literally nothing else like it."
Even small-town papers have been getting in on the BlackBerry Passport action: "BlackBerry is clearly back on track," writes The Joplin Globe's Joe Hadsall. "The company is producing unique, quality devices with an emphasis on outstanding software. Users who were waiting for a chance to get back on board will be rewarded by the Passport, [which] is designed for a working professional, someone who is an active digital communicator or keeps a busy, packed daily schedule. I could see the Passport replace a tablet or laptop in certain situations — it offers that much flexibility and power . . . BlackBerry may be on to something here."
Two-for-One: BlackBerry Passport and Classic "Illustrate that BlackBerry can Still Innovate"
"BlackBerry . . . used 2014 to the best of its advantage," writes Know Your Mobile's James Peckham. "The company seems to have an entirely new outlook on life and things are looking just a little brighter for the Canadian manufacturer. It all began with the release of the BlackBerry Passport [followed by] the launch of the BlackBerry Classic . . . Both handsets represent something of a watershed moment for the company and illustrate that [BlackBerry] can still innovate . . . [B]oth devices share a common theme: BlackBerry OS [10.3x] –– as well as all the benefits that come with it."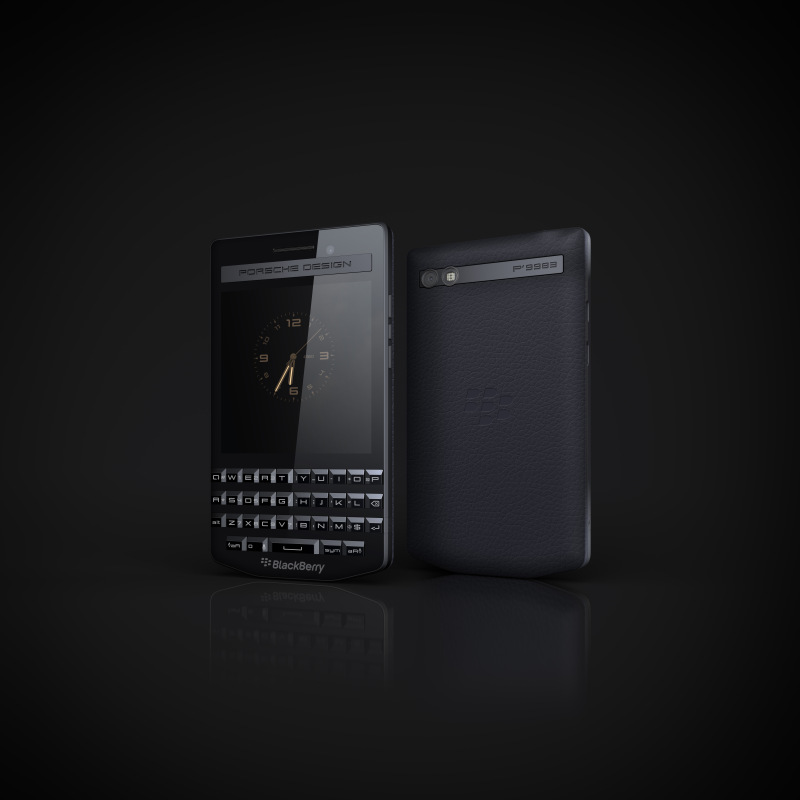 Porsche Design P'9983 Graphite: Oozing with Appeal"
Finally, at the highest of the high end, we have the luxurious Porsche Design P'9983 Graphite edition.
(Check out our unboxing video, an article on the masterpiece's timeless minimalism, and a recap of the original version's launch in Dubai.)
"Like other Porsche Design smartphones, the P'9983 is oozing with appeal," writes the Christian Post's David Robertson. "The phone's entire back is reportedly made out of genuine leather, while the Blackberry device's [chassis] is made out of stainless steel. For interested buyers in Canada, they should definitely check out Blackberry's online catalogue."
Luxury lifestyle-oriented Selectism's Jeff Carvalho calls the Porsche Design device "the best Blackberry smartphone out there today."
"[T]he Porsche Design version has a devout following," he writes, "who simply cannot tear themselves away from the device. It's easy to understand why: Porsche Design's work on the Blackberry is a gleaming example of high-end, no-compromise phone design."
There's More Where that Came From
And to think there's still three-fourths of the year left…
Stay tuned to INSIDE BlackBerry for all your BlackBerry news.