The stunning white BlackBerry Classic is coming – Indonesia and Hong Kong this week, and carrier retailer stores in select European, Middle East and Asian countries over the next few weeks.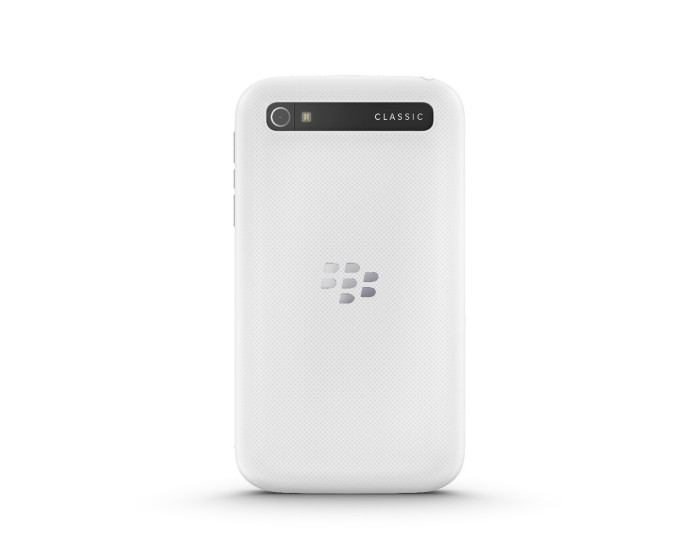 Customers and reviewers to date have certainly been inspired by the Classic. Read our Q-and-As with satisfied BlackBerry Classic users, including this digital marketing agency CEO, this Toronto Maple Leafs executive, this club DJ, this arts photographer, and this high-tech CTO. And read our roundups of glowing media reviews of the BlackBerry Classic HERE, HERE, HERE, HERE, HERE, HERE and HERE.
We think that's because the Classic takes the best of BlackBerry over the years, but updates it in a package that compared to the BlackBerry Bold 9900, sports a browser that is 3 times faster, a screen that is 60 percent larger, and a battery that runs 50 percent longer.
Are you a photography auteur or a Photoshop ninja? Now's your chance to show off those skills. To celebrate this stylish new color variant of the BlackBerry Classic, we'd love to see your best efforts at taking this classic device and framing it in an unforgettable way.
Take images of the new white BlackBerry Classic posted in an album at our Facebook page and edit them into your favorite classic black and white image. Like this: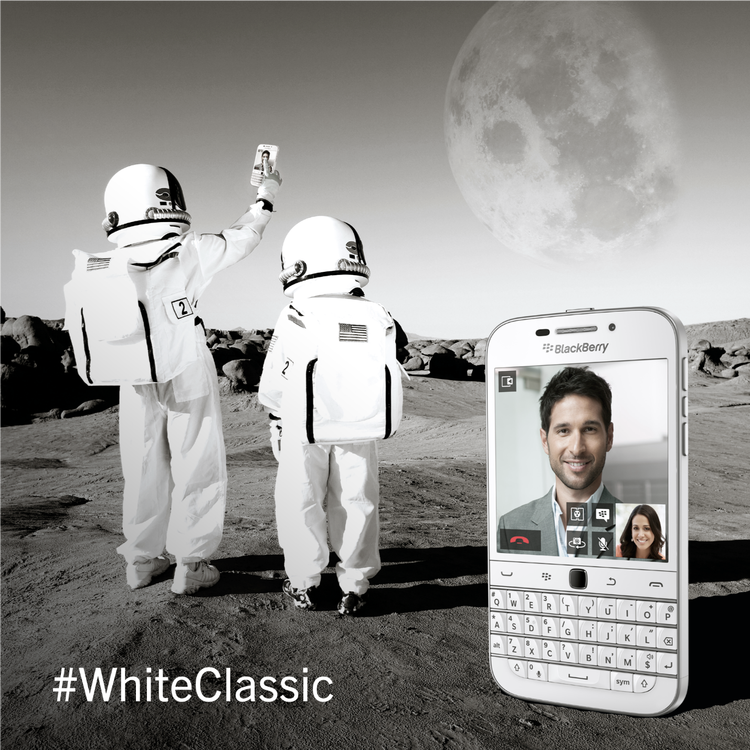 Or here's another example for your inspiration: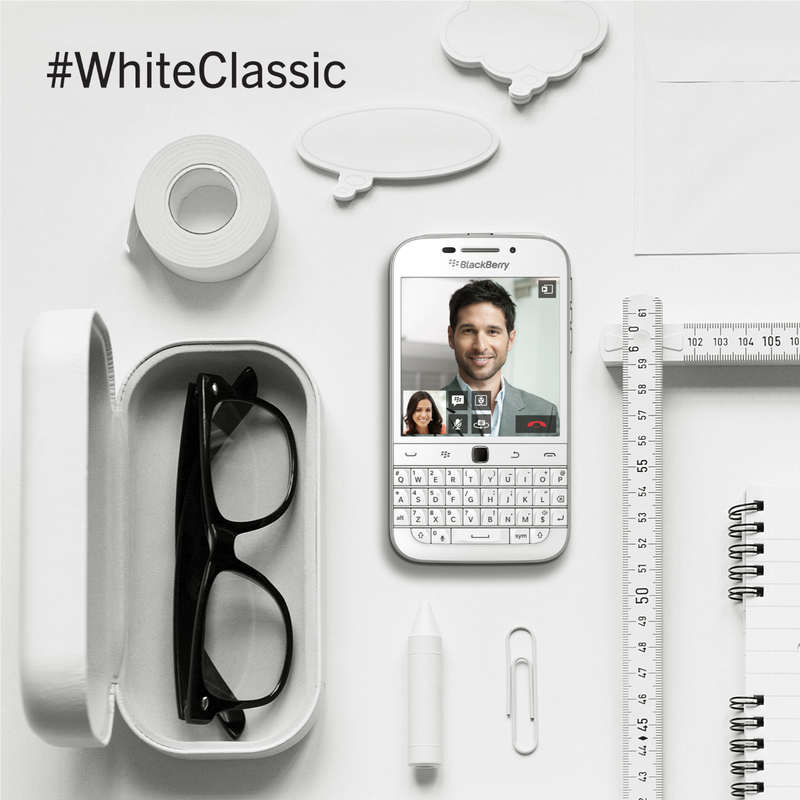 (Also check out 24 of the best images that fans have already posted at our gallery blog).
Besides important events in world history or striking designs, how about popular culture? Here's a classic scene from the 1946 film It's a Wonderful Life, with a new prop in Jimmy Stewart's hand: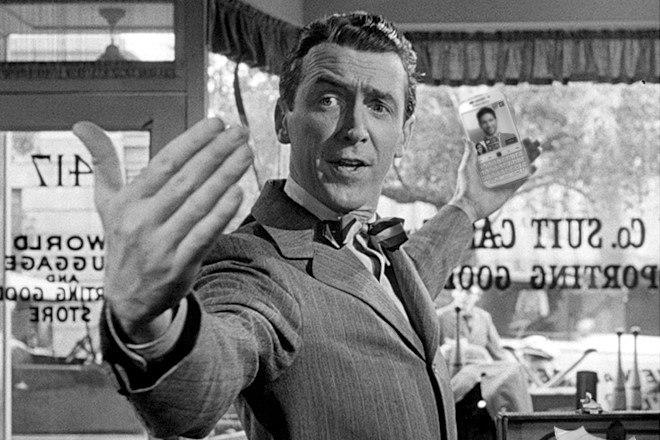 There are countless directions you can go. Post your submissions on Twitter or Instagram and be sure to tag them with #WhiteClassic. We will share them with our social followers, as well post them here on INSIDE BlackBerry.
We look forward to seeing what you come up with, and be sure to stay tuned to INSIDE BlackBerry for further release information on the BlackBerry Classic, and all other upcoming BlackBerry devices!