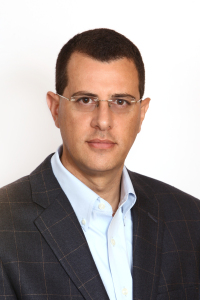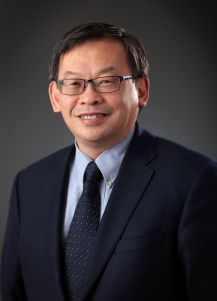 BlackBerry CEO John Chen today announced that BlackBerry has entered into a definitive agreement to acquire WatchDox, a leading data security company that provides the most secure content collaboration and enterprise file-sync-and-share (EFSS) solutions. The acquisition further enhances BlackBerry's best-in-class security and gives enterprises unmatched control over their data even after it leaves the corporate network.
Inside BlackBerry talked to Billy Ho, BlackBerry Executive Vice President, Enterprise Products and Value Added Solutions, and Moti Rafalin, WatchDox CEO and co-founder, about how the new relationship will benefit mobile professionals around the world.
IB: Moti, tell us what WatchDox does?
MR: WatchDox allows users to protect, share and work with their files on any device. WatchDox security travels with documents to give organizations full visibility and control over how files are edited, copied, printed or forwarded. The solution also allows end users to revoke access or delete files remotely, and gives administrators the ability to remotely lock or remove access to files compromised in a data breach.
IB: Can you give us an example of how this works in practice?
MR: From Sony and JPMorgan to Premera, Anthem and Mandarin Oriental, major data breaches are mounting and we hear of new ones almost daily. The question is whether we are investing our security resources in the right places because the one asset that is often overlooked is arguably the most important – the data itself. Firewalls, network intrusion detection systems, anti-virus, behavioral malware analysis and other tools almost all analyze or protect on the network level or the device level. Data, surprisingly, is left virtually unprotected.
IB: How does WatchDox differentiate from competitors?
MR: The missing ingredient in most end-to-end security frameworks is digital rights management, or DRM. DRM-protected documents are able to prevent unauthorized users from accessing them, and can be set to self-destruct if they fall into the wrong hands. The trick is making DRM seamless because cumbersome and buggy applications are not compatible with the needs of collaboration and mobility. Security is only effective if it doesn't get in the way of doing business. Otherwise, it gets circumvented.
IB: Billy, why is this a good fit for BlackBerry?
BH: The evolution of cross-platform EMM requires a secure content solution that is dependable and designed to work across devices and operating systems. To best serve our customers with the level of service and security they expect from BlackBerry, we identified WatchDox as an ideal addition to our portfolio. They are a best-in-class EFSS provider – a view validated by Gartner's recognition of WatchDox as a Magic Quadrant Visionary. The WatchDox product offering is also differentiated from competitors by offering true data-centric security with multiple deployment capabilities both on-premises and in the cloud. It gives BlackBerry a strong foundation to build solutions for a customer base that is already strongly aligned with BlackBerry's core values of security and reliability.
This acquisition also expands BlackBerry's customer base and EMM market growth, while further enhancing our best-in-class security with new capabilities to better serve our customers' EMM needs. Finally, with WatchDox's strong team, it gives BlackBerry its first R&D presence in Israel, a market known for technology innovation.
IB: How will WatchDox's technology be integrated into BlackBerry's portfolio?
BH: Immediately upon the close of the transaction, we anticipate offering it as a value-added solution to our customers. It also will be integrated with BES12, enabling organizations to securely connect workforce within the enterprise or outside the enterprise with information across all mobile platforms.
IB: Moti, why is this a good fit for WatchDox and your customers?
MR: The combination of BlackBerry's security leadership and EMM portfolio with WatchDox technology will bring the most productive and collaborative mobility solution to organizations that need innovative ways to conduct business securely and efficiently. When you combine our technology with other BlackBerry internal innovations and recent acquisitions such as Secusmart, you really start to understand the commitment to security and privacy and unmatched portfolio BlackBerry offers customers.
IB: Finally, Billy, does that commitment change as BlackBerry expands its presence across multiple platforms beyond its traditional end-to-end solutions?
BH: Our expansion into cross-platform functionality only deepens our commitment to secure mobility. Our ability to innovate and, when appropriate, acquire the best solutions is part of what makes BlackBerry the gold standard in mobile security. This is why we continue to be the first choice for all of the G7 governments, all of the top ten largest global banks and law firms, and all of the top 5 managed healthcare, investment services, and oil and gas companies.
BlackBerry is showcasing their products and services at RSA this week in San Francisco. If you are at the event, check out demos at BlackBerry booth #1038 in the South Hall of the Moscone Center. If you aren't at RSA (#RSAC), stay on top of the latest BlackBerry news here at Inside BlackBerry or on Twitter at @BlackBerry4Biz and @BlackBerryNews.
For more information, please visit WatchDox