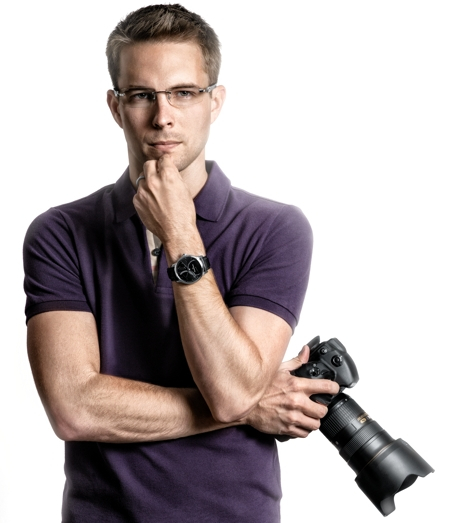 In the daily grind for any professional, there are two aspects of the work which determine a successful outcome: coordination, scheduling, and other "busy" work, and the "fun stuff' centered on the passion.
Commercial photographer Blair Bunting would agree. Bunting boasts an expansive portfolio, including photographing pro athletes and celebrities (ranging from NASCAR driver Danica Patrick to singer Bret Michaels) shooting commercials for the Super Bowl and Chevrolet, serving as a brand ambassador for Nikon, Lowepro and Maurice Lacroix watches, and even being an Honorary Commander of the U.S. Air Force 45th Fighter Squadron.
Like any commercial artist, Bunting spends more time negotiating business deals and traveling to different countries then actually shooting photos.
All that "busy work" requires a power tool, à la the BlackBerry Classic.
Watts: As a creative type, what led you to the BlackBerry Classic?
Bunting: A while back I was shooting with a friend of mine who plays for the St. Louis Cardinals, and he suggested I give BlackBerry a try. I had already had an iPhone, but I decided to give the BlackBerry Torch a try to see what the hype was about.
Apple pushes the iPhone because it has a better camera for photographers, but an iPhone is not a real camera. As much as I would love to use it, I need a real camera for shooting and a device that will allow me to be more productive and get my business done.
I loved being able to communicate quickly and efficiently with my BlackBerry Torch and I decided to upgrade to the BlackBerry Classic to up my productivity game. It's also a plus that BlackBerry looks sleeker and more professional and separates you from the crowd.
Recently, in a meeting with a colleague, he paused to take a look at my phone and said its better to have a BlackBerry sitting next to you with a Maurice Lacroix watch than an iPhone.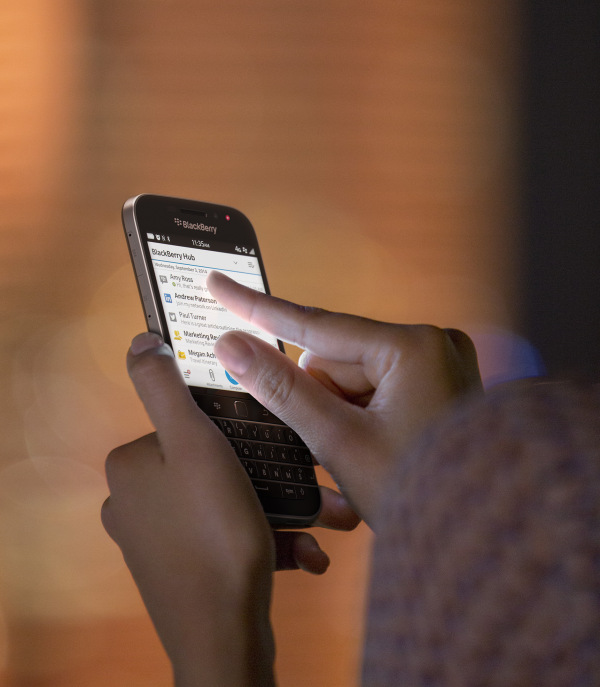 Watts: How has the BlackBerry Classic been useful to your creative endeavors?
Bunting: The BlackBerry Classic helps me manage the important functions of my business so I can be creative.
I use it to do negotiations, schedule shoots, communicate with clients and take care of all of the hard stuff with just one device. When it's time to put the phone down to shoot, take a break or even relax with my wife, my mind is free to come up with new ideas and be "creative" because I know that business is taken care of.
And also with the nature of my business, I travel like crazy to shoot projects all over the world. Only with BlackBerry can you run through the airport to make a flight to France for a Chevrolet photoshoot while firing off emails and communications.
Watts: Do your peers in this industry feel the same way? What has their reaction been to the BlackBerry Classic?
Bunting: They're not surprised that I own it. Everyone that knows me knows I only own and speak highly of brands and products that I truly believe in.
It's part of my integrity as a brand ambassador to only associate with the best of the best, and after not-so-great experiences with other device makers, it was only right that I migrate to BlackBerry.
Watts: We're happy to have you! Has your productivity increased now that you use the BlackBerry Classic?
Bunting: My communication efficiency and ability to get away from work has skyrocketed. I'm able to do a lot of work with my BlackBerry – then I put it down and walk away to live my life.
I prefer having a device that works professionally versus one that's just great at running games or apps.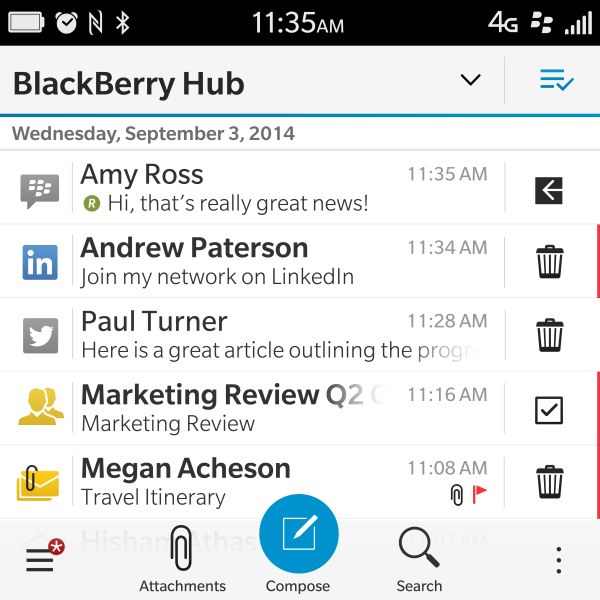 Watts: What are your favorite features of the BlackBerry Classic?
Bunting: The keyboard and the keyboard! I love being able to edit with the trackpad, it makes a major difference in typing messages.
I also enjoy the BlackBerry Hub.
It's reassuring knowing that all of my emails have been safely sent or that I receive a message as soon as I get it. Having to wait over 15 minutes to get a notification can make or break a business deal. I mainly shoot with celebrities and top-tier clients so this feature is definitely important.
Watts: Is there anything you can do with the BlackBerry Classic that you can't do with other devices?
Bunting: I can effectively answer emails to run my business so I can go to sleep at night and live abundantly.
The way I see it, the person with the BlackBerry is concerned with handling work so they have time to view the world and all that it has to offer. With the iPhone, it's difficult to keep up with communications, yet easy to become addicted to apps and miss out on life.
Being able to focus and get stuff done is my main concern.
Pricing and Availability
So there you have it folks! The BlackBerry Classic just makes sense for top-level executives and entrepreneurs who need to be able to take care of business in the palm of their hands – or for the person who understands the meaning of work-life balance.
Ready to see how much you can get done on the Classic? U.S. customers will starting later this week (May 13) be able to get the Classic via T-Mobile for $0 down and $18.33/month for 24 months. It's available as a similar deal on Verizon and AT&T, too. In Canada, look to carriers such as BELL, Telus, Rogers and others for similar deals.
For an unlocked Classic, U.S. and Canadian consumers may purchase online through Amazon.com or from ShopBlackBerry. I also recommended regularly checking here for availability in your region. (Note that pricing differs per market.)