Our latest BlackBerry OS 10.3.1 offers an incredibly powerful suite of productivity tools, from BlackBerry Blend to the BlackBerry Hub, the BlackBerry Calendar, and much, much more. (Check out our BB OS 10.3.1 overview HERE.)
With the continuing momentum in BlackBerry handsets, including the BlackBerry Passport, BlackBerry Classic, and now the BlackBerry Leap, we wanted to feature the inside scoop from BlackBerry Elites, those BlackBerry-selected, well-positioned power players from key industries. It's similar to the tip roundup from BlackBerry employees we shared recently.
The BlackBerry Elites featured here include: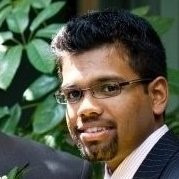 Vivek Bhattacharyya, an IT Specialist at IBM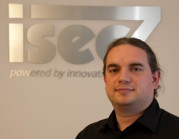 Simon Hain, a BlackBerry Developer at ISEC7, a strategic partner of BlackBerry in Hamburg Germany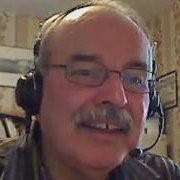 Jim Courtney, the Editor / Publisher for Voice on the Web, an independent online publication covering Skype, smartphones and IP-based communications
Christian Brier, founder of World-of-BlackBerry.com
Elias Attieh, BlackBerryDev.com's admin and founder (and a chef!)
Oliver Martinez, a BlackBerry 10 Mobile Applications Developer
and Bill Archer, the VP of Enterprise Solutions at Wavefront, a Canadian Wireless Commercialization and Research company.
We asked each of them some questions as a springboard, and here's what they said.
What do you use your BlackBerry for the most, and why?
Vivek Bhattacharyya: "The OS is full of wonderful features and fluid design that anyone
new to the BB10 world would love. I use my device mostly for coordinating my life. The BlackBerry Calendar is robust and accurate.I love instant replies – the ability to reply instantly to messages that pop down allows me to quickly respond to requests and questions people may have.The ability to customize how apps notify me and even individuals allows me to categorize the priority of how I need to respond. For editing, the keyboards on the all-touch devices are amazing. The autocorrect just is fantastic and the ability to delete quickly with the two finger swipe delete (multiple words) is key when trying to quickly edit emails or messages."
Simon Hain: "I use mine for Twitter, RSS feeds, web browsing, BBM, email, navigation, and getting train and bus tickets."
Jim Courtney: "For communications, the Hub's centralized messaging management is great, and visually, the display on the BlackBerry Passport has amazing quality, especially for handling video. As for the browser, many apps and websites have mobile responsive versions. It's fast and, in fact, supports a couple of activities that surprise even the developers. There's support for mobile responsive modes of Gmail, Google Maps, and Google+."
Christian Briere: "I use my BlackBerry all day, from as soon as I get up to when I go to sleep. I use it as personal device, but also to manage my blog and BlackBerry community. I'm always available on Twitter, BBM Channel, BBM and Mails."
Elias Attieh: "I use my BlackBerry almost 18 hours a day. I live connected to my computer, either at work or at home. I am always looking information on the internet, emailing with clients and responding to merchandise orders.

Oliver Martinez: "When it comes to work, I only use my BlackBerry because it's the best device to work on."
Bill Archer: "I recommend the Hub: where you can add Facebook, LinkedIn, Twitter, and
other social media feeds and then allow those feeds to 'find friends' in Contacts. The Contacts application is a really powerful business tool when used this way. BlackBerry Assistant is different than Siri and Cortana but in a good way, and BlackBerry Blend allows you to use your device even if you've left it at home. Using a full sized keyboard to handle all aspects of your email, text messages, and BBM feeds is a great feature."
What do you appreciate most about the OS?
Vivek: "BlackBerry Blend is a powerful way to keep on top of what's going on with your
phone with what's going on in a laptop/desktop-oriented work environment. With universal search the need for an icon is gone since you just have to type two or three letters before BB10 figures out what app you want! BlackBerry Assistant is great when in the gym or driving when you don't want to use your hands to launch apps and send emails. You can also have web shortcuts on the home screen – I have countless shortcuts to websites I often visit, and the BlackBerry Browser is the fastest browser available."

Simon: "The OS is very responsive, secure and stable, with quick access to everything in the Hub. And I can access to most of it from PC or tablet via BlackBerry Blend."
Jim: "In addition to the communications capabilities, I also appreciate BlackBerry Blend, with its ability to follow device activity on a PC or tablet. I also like how the OS handles multitasking and notifications."
Christian: "What I love is the Hub. You have all of your notifications inside it. Emails, social networking, and even some apps (QuickPost, Blaq, Inst10, and many more), BBM, SMS… All you need is in this."
Elias: "In general, the operating system has greatly improved with each update, bringing with them more features and efficiency. The most wonderful feature of the operating system is the fluidity in the connectedness between using applications and writing emails, all while answering instant messages via BBM. The fantastic BlackBerry Hub gives you better mobility within the device."
Oliver: "I appreciate the user interface, user experience, productivity tools, the BlackBerry Hub, and the useful keyboard shortcuts."
Bill: "It does everything a BlackBerry should do, very efficiently, BUT it also adds Android app functionality as well. The gestures take a little while to get used to, but then you find that you want ALL touch screen devices to work this way."
When traveling, what do you find the most useful?
Vivek: "I love this phone when I travel. I don't travel much but those 4-6 times I do…
BlackBerry travel organizes all my hotels and travel information in once spot! Sometimes data isn't available when I travel, so the Wi-Fi antennas on these phones are great and I always have great signal. I love the ability to limit how my email handles attachments and large files, and the ability to stop it from auto downloading to my phone is crucial when you don't want to use roaming data. Also, BlackBerry maps is very thorough in its map listings and is great as a GPS when lost!"
Simon: "I like long battery lifetime, easy access to boarding passes and tickets, and navigation and maps."
Jim: "Keeping current with communications activities – email, SMS and social networking messages – is important."
Christian:
"I'm always connected through my BlackBerry when I travel, using social networks and BBM. BBM is important because I have to be connected for my blog (World-of-BlackBerry.com) with BlackBerry Native Developers and my community team (BlackBerry-United.com)."
Elias: "When I travel I may be in constant connection with my loved ones. I have the ability to use a GPS to see how to get to my destination and locate hotels, restaurants, and even entertainment venues."
Oliver: "I utilize the BlackBerry Browser, the Hub and BlackBerry Travel."
Bill: "The devices work well everywhere in the world, it seems, aside from two American networks. I have used my BlackBerrys throughout Asia from Japan to Australia and everywhere in between as well as all of Europe and the Middle East. As I'm on Rogers in Canada I seem to get LTE roaming while traveling, too. A large memory card allows the ability to bring along lots of supporting documentation as well as music and videos. (Currently my Passport carries an additional 128 GB card)."
What are your favorite apps from BlackBerry World and the Amazon Appstore?
Vivek: "BlackBerry World: Untappd is a great way to find waterholes in those cities you're not familiar with and also find out about beers you want to try but may be afraid to given you're not sure how it'll taste. Blaq offers a nice clean efficient way to handle my Twitter feeds. Amazon Appstore: Fitbit – pair with your Fitbit and keep track of your health!"
Simon: "BlackBerry World: Blaq is the best Twitter client, gNewsReader is the best RSS reader, BeMaps Pro offers good Google Maps integration, and the Kindle app from the Amazon Appstore lets you continue reading anywhere."
Jim: "Skype offers excellent performance, especially on the BlackBerry Passport. I use Tim Horton's with NFC payments. BlackBerry Maps – with support of almost real time traffic conditions, is used frequently for reaching destinations. PamFax makes my BlackBerry my entire fax setup (but then I'm biased as the product manager). I also use Cineplex for purchasing movie tickets."
Christian: "I only use BlackBerry Native Applications from the BlackBerry World. That's also why I've founded my blog dedicated to the 260,000+ BlackBerry Native applications and their developers. There are so many I often use I've written an article about them: Blaq for Twitter, Inst10 for Instagram, QuickPost, Whine for Vine, SuperTube for YouTube, SelfieCam, Music Search, KloudMix, Snap2Share, BBM and many more."
Elias: "My favorite application is BBM, of course. I also use is Twitter so I can see my social networking company, Insta10 since I'm always sharing photos with friends, followers and customers."
Oliver: "I like Pinterest from the Amazon App Store. It's a great and smooth app for sharing and collecting images."
Bill: "TRAVEL: Air Canada, BlackBerry Travel, XE.com, Waze, FourSquare. Productivity: Evernote, Focus@Will, BRIA, Skype, Lync (Android version. Grrr!), Scan-to-Text, Mega, CIBC Banking, CIBC Mobile Wallet, Pay-by-Phone parking, RoboForm, TeamViewer, Energy Hub (BC Hydro), BeWeather Pro, Bloomberg. Entertainment & Other: Reddit In Motion, FitBit, Chamberlain Garage, Nest, Cineplex, and Flixster. These are all Android applications but they work perfectly on my Passport."
What do you think are some of the surprising things people can do with a modern BlackBerry that new users likely haven't considered?
Vivek: "People have said BB doesn't have apps, but that 'app gap' isn't there. Browsing experience – those with older BBOS devices may be used to the old experience, however this new browser is fast and efficient."
Simon: "You can use Android apps, but surprisingly, most people don't know that. New devices have an excellent and very fast web browser, and you can use the Hub to access all your messages at once. You can use BlackBerry Blend to access (nearly) everything from PC or tablet."
Jim: "You can use the BlackBerry Passport keyboard as a trackpad, use predictive text tom probably type about 30 percent of characters sent in messages, get real-time video calling with excellent HD video quality using BBM or Skype, and use the browser's reading mode which is very useful for small-font websites. The browser supports links from Facebook and Twitter effectively."
Christian: "People can use their BlackBerry on their computer using BlackBerry Blend, have a better browser with private navigation, and the Hub. They can also use multimedia functions easily. Users have only to slide to use a modern BlackBerry and it's a more logical approach."
Elias: "And infinite number of things can be done with a modern BlackBerry, from email, chat with friends and clients, all without having to jump in and out of apps, because of the BlackBerry Hub."
Oliver: "People need to know about the BlackBerry Hub, learn how fast the browser is with its beautiful and great user experience, and discover how productive they can be using a BlackBerry 10 device with the tools provided."
Bill: "Very few people understand that BB10 supports Android apps very easily. It's also easy to use iTunes on the PC to synchronise music. Some lawyers I work with were amazed that I could carry a whole case file (Activesync, Outlook, Office 365) and have instant access to all my files and documents. For people moving from BBOS to BB10 the speed and functionality of the Browser is really an eye opener."
****
Smart IT managers know that there are three very good alternatives to BYOD. But what are the strengths and weaknesses of mobile deployment models such as CYOD), COPE) and COBO)? And how do you choose what's best for your organization?
In a webinar on Thursday, May 28th (2015), BlackBerry director of security Alex Manea will be examining all four mobile deployment models and looking at the pros and cons of each.
Webinar attendees will also receive a new 100-page e-book from BlackBerry: The Definitive Guide to Enterprise Mobile Security: Strategies and Tactics for Business and IT Decision-Makers.
Co-edited by Manea and BlackBerry blogger Eric Lai, the e-book offers comprehensive strategies and actionable tips for tech and business managers wrestling with how to manage and deploy devices in a secure, future-proof way.
The webcast will air on Thursday, May 28th at 11:00 AM EDT, and will include a live Q&A with Alex. Register for Alex's webcast HERE. You can also register for these webinars hosted by BlackBerry security experts:
June 4th: The 8 Keys to Developing a Bullet-Proof Enterprise Mobility Management Strategy, hosted by Nader Henein
June 11th: How to Create a Secure, Boundary-less Enterprise with Mobile Containers and Enterprise File Sync and Share, hosted by Jay Barbour
You can also register and listen to these webinar recordings after they are broadcast.