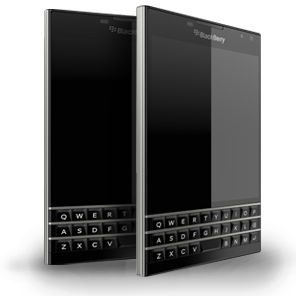 Users around the world over are reveling in the productivity gains and all-in-one features of their sleek BlackBerry Passports, on sale through Friday May 8th at ShopBlackBerry. That includes these power players in the UK, who have been sharing their love of the Passport on social media, and even the press, including The Times, where writer Nic Fildes praises BlackBerry CEO John Chen for "returning the company to its heartland of the office, with phones designed to meet the needs of a workforce."
(Be sure to check out this piece on our UK-focused May Day campaign for the BlackBerry Passport.)
No wonder: From killer applications such as BlackBerry Blend and the BlackBerry Hub to Documents To Go, and the robust Remember and BlackBerry Calendar apps, not to mention the Passport's oversized screen, touch keyboard, and 30-hour battery, these users have got some seriously elite business tools in their hands.
Let's see what they said.
(Also check out these other Passport-powered professionals, including celebrity chef Tyler Florence, this serial tech entrepreneur, IT consultant, real estate agent, senior hospital executive, manufacturing executive, non-profit founder, software engineer, tech journalist, legal administrator, pharmaceutical CEO, software manager, insurance salesman, corporate IT manager and these workers from multiple industries.)
"Best Smartphone I've Ever Had"
Piers Morgan should need no introduction to readers in both the UK and US: He's been a highly-visible figure in news and entertainment on both sides of the pond, whether as the successor to Larry King, the former judge on the American version of America's Got Talent, or as the editorial director of First News.
Such a busy guy needs a serious tool for communications and productivity, and his initial Tweets stirred up a ton of chatter:
"Look What I've Got to Play With!"
British business magnate, media personality and political advisor Sir Alan Sugar, Baron of Clapton, England, certainly gets around with his BlackBerry Passport, showing it off to Baronesses and toting it to power meetings:
"A Beautifully-Crafted Piece of Hardware"
London-based Sky News anchor Stephen Dixon calls the BlackBerry Passport a "beautifully-crafted piece of hardware," and says he "can see it appealing to business users."
"I'm Gonna Have to Give That a Go"
English cricket batting expert Kevin Pietersen is excited to sport a BlackBerry Passport, as evidenced by these tweets:
(This Australian cricket legend also used his BlackBerry Passport to cover the recent Cricket World Cup.)
"It's Hard for Me Not to be a Physical Keyboard Man"
Fellow athlete and pro road racing cyclist Mark Cavendish is also a devotee:
"Better than my iPhone Was"
Lifestyle blogger Sasha Wilkins does everything on her BlackBerry Passport, include editing images and chatting up the gentry:
"Thanks, BlackBerry!"
Finally, we have major-label recording artist manager Joey Swarbrick, who shared on both Twitter and Instagram:
(Click on the image for the link)
Pricing and Availability
You can get your BlackBerry Passport on sale today through May 8th at ShopBlackBerry as part of our spring sale event.
In the UK, the BlackBerry Passport is available on pay-as-you-go plans from Amazon, Carphone Warehouse, Clove, Mobile Phones Direct, UnlockedMobiles.com and ShopBlackBerry, with pay-monthly options also available from Carphone Warehouse, EE Business, Vodafone (business and individual), Carphone Warehouse, Currys, Expansys, Mobile Phones Direct, PC World, Compare Business Phones and Selfridges.
Be sure to get yours today, and join the power players!