Inside BlackBerry Help Blog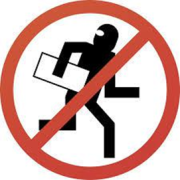 With the release of BlackBerry 10 OS version 10.3.2, your privacy and security are further enhanced with the introduction of Anti-Theft Protection within BlackBerry Protect.
Provided you have confirmed your BlackBerry ID, Anti-Theft Protection associates your BlackBerry ID with your device, and provides you with the ability to disable your device using a new Flag as Stolen option.
When used, Flag as Stolen will erase your device memory and disable your device, unless the BlackBerry ID which was used to setup the device originally with Anti-Theft Protection, is entered on the device.
In other words, unless your device is returned to you, no one else will be able to setup the device again since they do not know your BlackBerry ID credentials.
For an overview of how this feature works and frequently asked questions, check out the rest of this post
View original post 1,580 more words