Another day, another article declaring that the sky is falling on BlackBerry. If I could have a dollar…but this blog isn't about me hypothetically getting rich. It's about re-examining the narrative that Business Insider and other mainstream media are telling, and what those storytellers are completely missing.
Business Insider's first sentence claims "Big banks are cutting out BlackBerrys." A bold lead, backed up by anonymous quotes from purported employees inside 5 investment banks.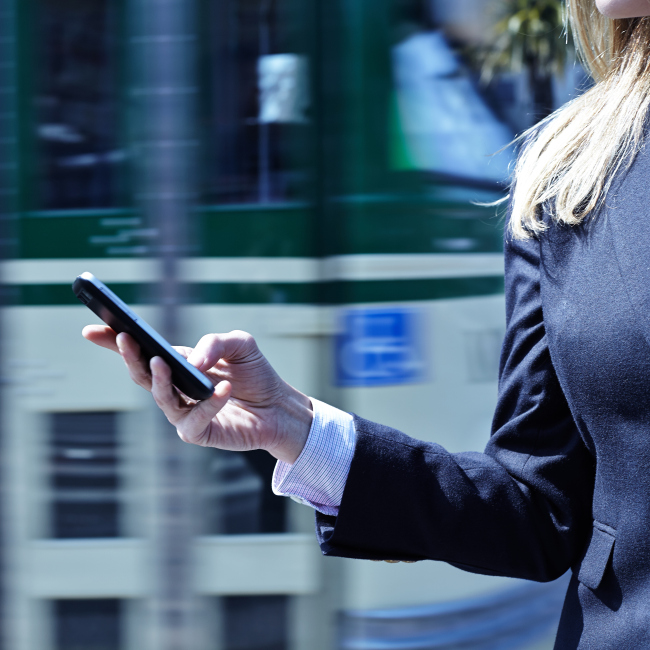 Five is literally just a handful. The investment banking world is much larger – and more diverse – than a fistful of Wall Street bankers. As you can see from this list, there are more than a hundred major investment banks worldwide. Additionally, there are thousands – maybe tens of thousands – more boutique and regional investment banks, retail banks, private equity and venture capital firms, insurance companies, and other financial service firms both large and small (it is a $1.24 trillion industry in the U.S. alone, after all).
Some of our global financial customers today include: Alfa-Bank, Banco de la Provincia de Córdoba, Bancolombia, Banesco Banco Universal, C.A., BICBANCO, CRM and Market Data App, Financial Technologies (India) Limited (FTIL), HTP, IA Clarington Investments Inc., Indiabulls, MoneyMate, PricewaterhouseCoopers LLP – PwC Canada, Provincia Seguros S.A., Takaful Emarat-Insurance, Tangerine, and U.S. Bank.
Recent customer wins include HSBC, Citizens Property Insurance, ERGO Insurance Group, and Credito Familiar, as our CEO John Chen said at our last earnings call in March.
(Side note: If you know how tightlipped banks and insurance companies are, you'll believe me when I say that we have many, many more financial services customers than I am allowed to name here).
Even just restricted to Wall Street, you can find divergent opinions. "Mobile Workers: 'I Want My BlackBerry Back'" was the headline of a CIO Magazine article last summer. "At a well-known investment firm in New York City," reported CIO, "Mobile app performance issues and privacy concerns have sparked a Bring Your Own Device (BYOD) revolt, and now many employees are asking for their corporate BlackBerry back." This New York-based financial CEO and TV guru and leading Canadian financier Michael Wekerle both choose BlackBerry devices, too.
BlackBerry is Binary
The bigger problem is the assumption made by the general public and, apparently, business reporters: as our phone goes, so goes BlackBerry.
Of course, part of that is our fault. BlackBerry devices are iconic. Customer satisfaction with our devices is at an all-time high, and has risen in the U.S. more than any other smartphone maker in the last several years, according to the respected ACSI survey. Our latest devices such as the Passport and Classic continue to pull in rave reviews and propel world leaders in politics, culture and sport.
As Chen has said constantly since joining, BlackBerry will continue to sell our smartphones by targeting users and organizations that value secure connectivity and productivity.
Overall, though, BlackBerry has firmly shifted our focus towards the bigger need – providing mobile software and platforms for securing and powering workers of all kinds.
The first wave of enterprise mobility was all about bringing smartphones into organizations and giving IT the tools to manage them. Hence, Mobile Device Management (MDM). In the second stage, enterprises not only want to control the devices, but enable their employees to become as productive as possible – all securely and cost-effectively, of course. That's Enterprise Mobility Management (EMM), and BlackBerry is already the leader.
Take our BES platform, which holds more enterprise customers than multiple leading rivals combined (and added 2,200 enterprise customers last quarter).
BES12's strong cross-platform capabilities – it secures iOS, Android, Windows Mobile and BlackBerry devices – makes it a great enabler for BYOD. Put more bluntly: our software is helping many organizations – including, yes, some banks – drop older BlackBerry devices in favor of a wider employee-chosen menu.
And…we're ok with that. Every market leader must at some point decide when and how to cannibalize themselves in order to survive and thrive in the next wave. We at BlackBerry have committed 100% to that strategy.
Why are we so confident? Because true EMM includes additional cross-platform software and services that enterprises want – but commodity MDM players don't have. We do, though. In the past year alone, we've rolled out mobile content management, secure voice communications, secure mobile messaging, mobile-first collaboration and split billing for BYOD – think WatchDox, Secusmart, BBM Enterprise (formerly known as BBM Protected), and BBM Meetings..
That's how quickly we're evolving – and leapfrogging rivals.
With revelations this week about the theft of the personal records of 4 million U.S. government workers, it's clear that the need for secure connectivity and collaboration – whatever the device – has never been greater. With a blended device and software strategy aimed wholly at serving businesses of every size, BlackBerry is oriented firmly towards that future.