Being part of the #TeamBlackBerry family has its perks.
You're always among the first to know when we have device news, the BlackBerry Help folks give you all the tips and tricks and how-to details you need, and of course, you can take advantage of ShopBlackBerry offers – and boy do we have some good stuff happening right now.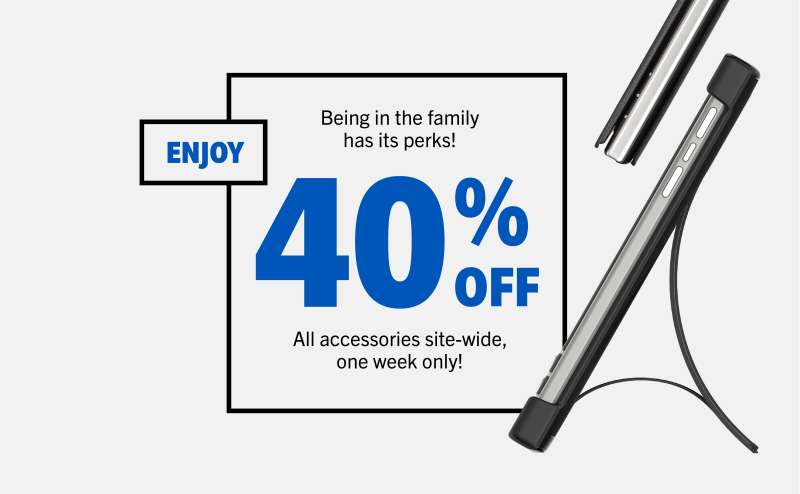 Earlier this month, we made getting a BlackBerry Passport that much easier. Offering one of the best, if not the best, unlocked price globally, you can now get your BlackBerry Passport from ShopBlackBerry for as low as:
$599 in Canada
499 € in France
499 € in Germany
£ 369 in the UK
$499 in the US
This is great news, right? We're not done yet.
What goes great with a brand new BlackBerry… or any BlackBerry for that matter?
ACCESSORIES!
For one week only, our friends, families and anyone on #TeamBlackBerry can enjoy 40% off all ShopBlackBerry accessories site-wide.
Looking for a new case? 40% off!
Lost your charger? 40% off!
Need a sync pod for your powerhouse BlackBerry? 40% off!
Audio cables and headsets? 40% off!
Be sure to head over to ShopBlackBerry before June 22nd at 11:59 PST to update your BlackBerry accessories.
In the market for a new BlackBerry and want an accessories deal? Check out BlackBerry Value Bundles; A new phone and all the accessories packaged together to save you more. Available from ShopBlackBerry for the BlackBerry Leap, BlackBerry Classic, and BlackBerry Passport.