The latest BBM release introduced some great improvements – Android material design UI changes and tablet support, the ability to edit messages, rearrange the order of sticker packs on BlackBerry 10 and iOS, hide unused sticker packs on Android, update your status from Feeds, and the most interesting, have Private Chats.
Private Chat allows you to chat and share with confidence by removing names and avatars from the chat screen, and self-destructing the chat from both sides if the chat is inactive. Perfect for the kind of discreet conversations you would usually have in-person.
Before you start having Private Chats with your friends, let's set the ground rules: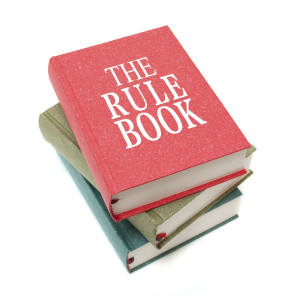 1st rule – You do not talk about your Private Chats. You've accepted taking part in a Private Chat, which means you have confidential information to exchange with a contact. What's discussed in the Private Chat must stay in the Private Chat.
2nd rule – You DO NOT talk about your Private Chats. See above.
3rd rule – If someone decides the chat is over, the chat is deleted from both sides. This allows you to chat freely knowing what you say will be deleted from the other person's device.
4th rule – Only two people in a Private Chat at a time. Names and avatars are removed from Private Chats, so they are limited to two people to prevent confusion who is saying what.
5th rule – Only one Private Chat at a time. Multiple Private Chats occurring at the same time would be confusing, so we've kept it to one at a time to help keep things straight.
6th rule – Stay engaged in the Private Chat. If you forget about your Private Chat, or it is inactive for 1 minute, the chat is deleted from both sides. Private Chats are meant to keep both parties fully engaged and discuss confidential information in real time.
7th rule – You do not mention each other's names in Private Chats. While in a Private Chat, we've removed names and avatars of both parties to ensure your personal information is hidden, allowing you to chat with confidence. So, leave real names out of it.
8th rule – In your first 1:1 chat after upgrading to the latest version of BBM, you MUST have a Private Chat. Not really, but you should.
Now you're ready to start chatting with confidence.
Remember, Private Chat is part of the new "Privacy and Control" subscription, which has several powerful features bundled into one package:
Private Chat
Edit Message – made a mistake? Now you can retract it, change it, and send your message again
Timed messages and pictures
Retract messages
All existing Timed and Retracted Messages subscribers will be upgraded to the new Privacy and Control Subscription at no additional cost.
To learn more about BBM and Private Chat, check out this post or watch this video: