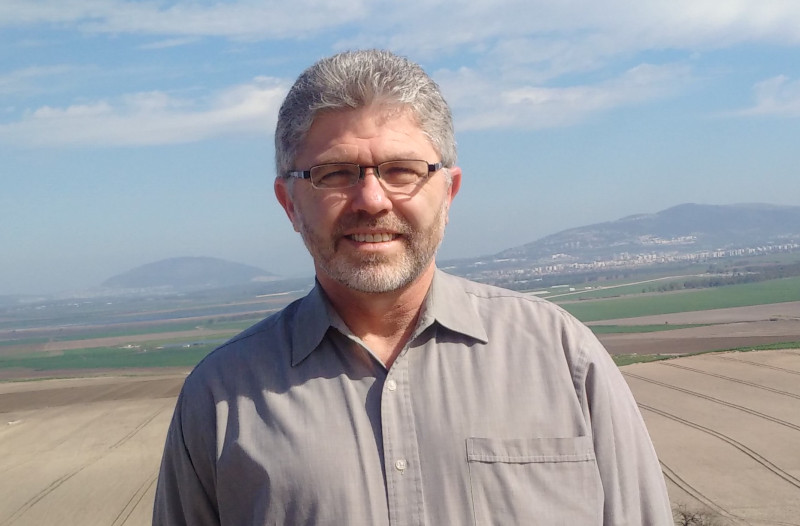 For many people, the perfect home is one that offers spacious rooms, a kitchen made for cooking, and a yard that's perfect for family time. If home is where your heart is—and you happen to live in Canada—you may have heard of Peter Guenther, an architect whose firm specializes in building clients' dream homes.
Guenther is president and owner of Guenther Homes Inc., an Ontario-based business that started as a contractor crew in 1987. After seeing a gap in the home construction market, Guenther expanded his company to offer turnkey services from architectural design to custom finishing.

Today, Guenther Homes is a multimillion-dollar business that gets it all done with the help of BlackBerry devices and BES12 Cloud.
Watts: Which BlackBerry devices does your company use?
Guenther: My staff and I use a mix of BlackBerry devices. We have BlackBerry Passports, Z10s, BBOS Torches, a Q10, and a Z30.
Watts: Why BlackBerry?
Guenther: In the home building industry, builders are defined by the quality of work they produce. Although every builder is entitled to his own standards, the end product reflects his particular level of excellence. Guenther Homes takes pride in being more than just a "good enough" builder.
It takes time and expense to ensure that our jobs are always second to none. BlackBerry is naturally a good fit for our company because BlackBerry has stood the test of time yet continually perfects its products to meet a certain level of excellence.
Watts: Your company also uses BES12 Cloud. How does it help your business flourish?
Guenther: The BES12 cloud deployment is ideal for small- to medium-size businesses like Guenther Homes. We were able to easily set up everything online without the need for new hardware. You can view all devices from one place and access all management tasks in a single web-based UI. The device-control system gives you an accurate picture of how devices connect to your network, what capabilities are enabled, and what apps are available.
BlackBerry Balance is fantastic because it keeps personal and work information separate and secure on all of our devices. Balance allows us to have a secured workspace for business use, which protects our customers' information. The personal space on the phone is used by the employees for their apps, messaging, photographs, etc., and they rest assured that their personal information is kept private.
Watts: How important is mobile security to you?
Guenther: We deal with our customers directly. They send us financial details, instructions for building amendments on their homes along with blueprints, and confirmations on all the building that we do. We can't afford to lose any of this information or handle it in a way that's not 100% secure. BES12 Cloud helps us manage all of that and mitigate the risk.
Our BlackBerry devices and BES12 Cloud are involved in all of our work because we process information and respond to clients from our devices. One of the great things about BlackBerry is BBM video. It's rock solid when I need to have my eyes on a project and can see what my colleagues are working on in an instant. We live by the battery life because the worst thing is having your phone drain or die while you're on site finishing a house.
For my own personal use, the BlackBerry Hub keeps things organized without me having to open and close apps to look for information. That search function is what I like to call a "world beater." If I'm looking for a document, I can specifically search within the attachments instead of just blindly searching everything on the device. The [voice-command activated] personal assistant is most useful when I'm driving and need to manage messages, emails, or directions.
Watts: How is BlackBerry useful in the construction industry?
Guenther: BlackBerry's "work wide" motto was made for architects. Being able to work "wide" is a necessity when viewing blueprints for the home we're building and reading architect amendments. In the past, we would have to crack open a laptop to do this type of work, but not anymore. We can now spend more time on site completing our projects and have all the instructions for getting the job done at our fingertips.
Watts: How would you rate your experience with BlackBerry devices and BES12 Cloud?
Guenther: 100% satisfied. I've had excellent durability and service from BlackBerry, and I don't see any reason to consider other vendors for my smartphone or mobile security services.
(Also read about other satisfied BlackBerry Passport users, including celebrity chef Tyler Florence, this senior hospital executive, manufacturing executive, non-profit founder, software engineer, tech journalist, legal administrator, pharmaceutical CEO, software manager, insurance salesman, and these workers from multiple industries.)
Pricing and Availability:
You can get your factory-unlocked BlackBerry Passport from ShopBlackBerry.com at these locations:
It's also at Amazon, with AT&T offering it for $669.99 unsubsidized or $22.34 per month on a 24-month AT&T Next plan. Rogers and TELUS carry the BlackBerry Passport in Canada.
If you live outside of North America, get your BlackBerry Passport directly from us at our global shopping portal. (Check with your local carrier for device compatibility)