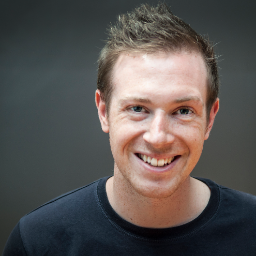 I recently (cryptically) announced that I will be moving on to a new opportunity, and now the time has come for me to reflect on my time here at BlackBerry. Before I do so, I want to give a massive shout-out to the community of fans, followers and readers who have tuned in so passionately these few years. Being involved with you both online and in person is one of my favorite collections of memories.
I've published hundreds of posts including unboxing videos, productivity interviews, event coverage, one to demystify LTE technology and one where I tied Jeff Gadway to a chair. To say there have been a few highlights would be an understatement. Indulge me as I take a quick walk down memory lane and share with you just a few of my favorites.
3 new names in 3 years, 1 great show – BlackBerry Live/World/WES
Attending the annual BlackBerry conference was always something I looked forward to – a chance to make some great announcements, meet people from around the world, and then spend some quality time with said people at the lobby bar. It wasn't all fun and games, though – we managed to pull together some awesome posts and videos throughout the years. . . here are my top picks.
Launching BlackBerry 10
A lot can be said about this time – we ramped up and we had a ton of fun bringing you the latest BlackBerry 10 news as it became available. From sneak peeks to first impressions and live demos, we ran the gamut during the BlackBerry 10 launch. In addition to the Gadway video, here is what I consider to be essential viewing.
BlackBerry Passport/Classic Launch
I had a blast writing about the lead up to the BlackBerry Passport and Classic events. These posts were among our most popular and featured teases and first looks. By the time the events themselves came through, we were posting upward of 10 posts a day to bring you all the action.
BlackBerry at SXSW
Short and sweet – this was one of the best times you can have while at work. The BlackBerry House was home to over 40 bands in two weeks, and countless patrons flocked to hear new music and check out the (then) newly released BlackBerry Z10 in the U.S. There was a ton of security (like an entire BBM Group chat's worth), which was amusing. Oh! and I got to meet director Robert Rodriguez . . . as far as work events go, this one takes the cake.
Covering Formula 1
What can I say – it's been an amazing few years being a part of the Mercedes AMG F1 team. I got to meet and interview Lewis, Nico and Toto. As a massive motorsports fan, these are some posts I'll never forget.
What a roller coaster it's been, folks. I can't thank you enough, again, for your friendship and passion. Feel free to add me on Twitter – where you can join me in my next adventure at Hootsuite! Also, I want to give a very special shout-out to the BlackBerry Fans of the Month alumni and BlackBerry Elites. You make what we do that much more special.
Cheers,
Donny