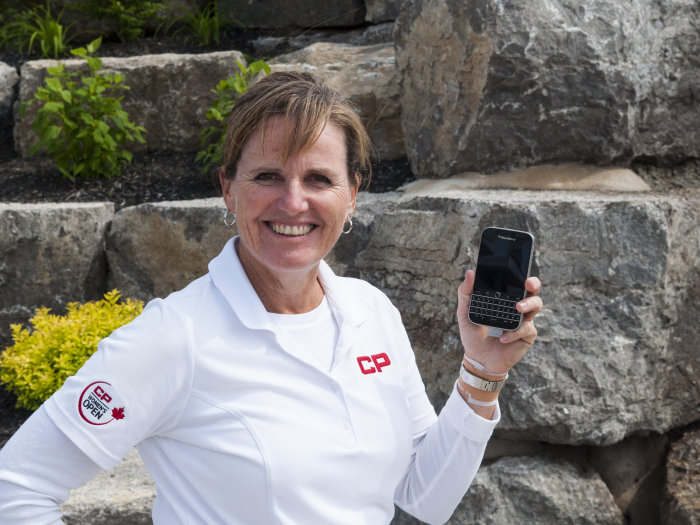 Four-time LGPA tournament winner Lorie Kane is a consummate professional who gets the job done without grandstanding. That's just one of many reasons why the veteran pro golfer loves her BlackBerry Classic. She identifies with the brand's quality and staying power.
Kane learned golf from her dad when she was just five but did not join the LPGA Tour until she was 31, a relative latecomer to the big leagues of women's golf. As if to make up for lost time, she began raking in championships and other honors right away, one high point being admitted into the prestigious Order of Canada in 2006. Kane is now in her 20th season on the LPGA Tour, an impressive career during which she has earned almost $7 million.
Kane has used BlackBerry devices since the mid-2000s when sponsor Bell Mobility supplied her with her first mobile phone. Last year she upgraded to the BlackBerry Classic.
(Read about other happy Classic users, from this entrepreneur and activist, this commercial photographer this financial TV guru and this digital marketing agency CEO, to this Toronto Maple Leafs executive, this high-tech CTO, this retailer/app developer,  this club DJ and this fine arts photographer.)
Donny Halliwell: What BlackBerry feature originally won you over?
Lorie Kane: The keyboard. I am the least techie person I know – I rely on my five nieces to educate me – and BlackBerry made it the easiest for me to leave my regular old flip phone.
Halliwell: You have an amazing career – a classic, as you said, like your BlackBerry. What does classic mean to you?
Kane: To me, classic means simple — not over the top, not trying to be overpowering. Feeling comfortable with who you are. Remembering your history while looking forward to the future. I think that's how I see myself. BlackBerry and I have gone forward, but we come back to the things that have made us who we are. In my golf game, while I always try to improve, I tend to come back to what I know best. My golf swing was built on timing and good fundamentals. I think that's what BlackBerry was built on: good, strong fundamentals. So I see classic as somebody who is moving forward but very classically.
With all the changes that have come and gone, I'm still with BlackBerry. I think it's because I'm a very proud Canadian and I want to weather this storm with them. I know that they're going to come out on the other end with a lot of exciting things.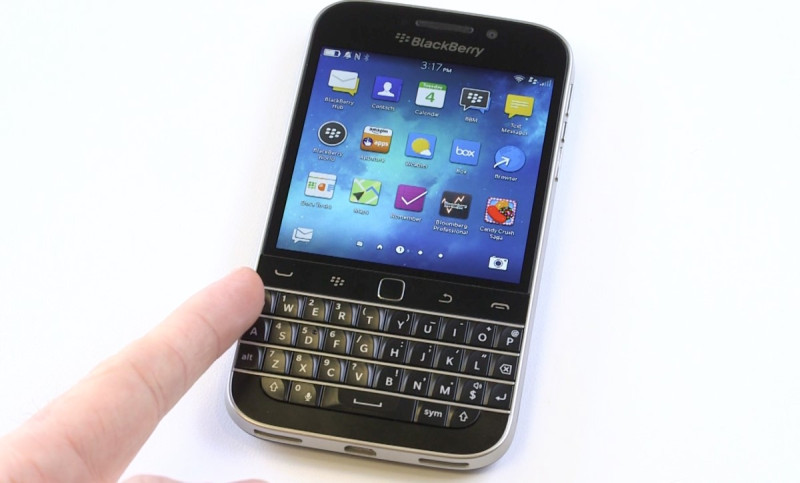 Halliwell: Do you have a favorite BlackBerry app?
Kane: BBM. That by far is my staple. All of my friends use it, even if they don't have a BlackBerry. I'm not home on Prince Edward Island (Canada) very often so I rely heavily on my BlackBerry to communicate with my family. My whole family has BlackBerrys and BBM is a wonderful thing to help keep me connected to my mum and my sisters.
Halliwell: What has been the biggest change in your technology habits since you started using BlackBerry?
Kane: I've stopped carrying a computer with me. It's much easier to use my BlackBerry because it gives me access to everyone via emails, text messages, BBM. While I think we've lost the idea of communicating by voice, BlackBerry has made it easy for me to talk to people via email. They can get me wherever I am in the world. The feeling that I'm being looked after by fellow Canadians is comforting.
Halliwell: Any advice for any young golfers out there or young professionals looking to get ahead?
Kane: Be yourself. Don't be afraid to ask questions and push yourself every day. When you wake up in the morning, set the standards high and live the best life you can live.
Pricing and Availability
Tee up for productivity on a BlackBerry Classic. U.S. customers can own an unlocked Classic for just $349.99. They can also get the Classic via T-Mobile for zero down and $18.33 a month for 24 months. Verizon and AT&T also offer good deals. In Canada, look to carriers such as Bell, Telus, Rogers, and others.
For an unlocked Classic, U.S. and Canadian consumers also may buy directly from ShopBlackBerry. I also recommend regularly checking here for availability in your region. (Note that pricing differs per market).