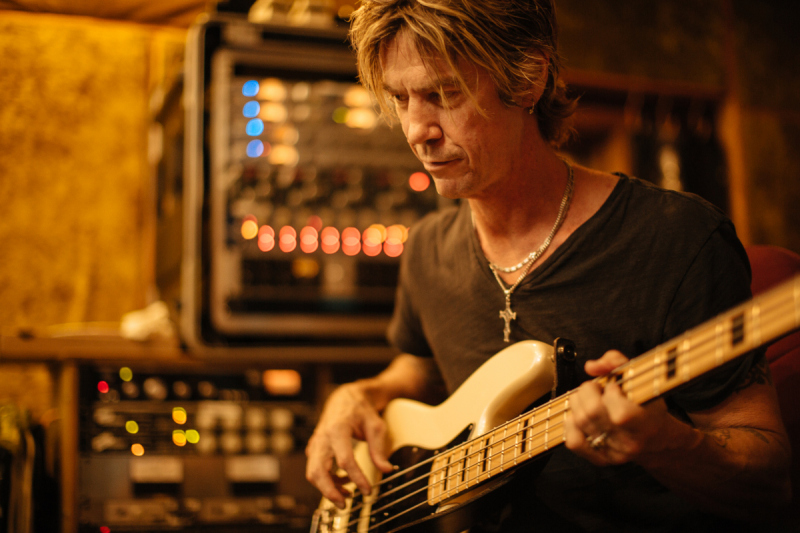 "Live fast, die young, leave a good-looking corpse" was Duff McKagan's mantra in the late 80s and early 90s, when he was the hard-partying bass guitarist for Guns N' Roses.
GnR, as the legendary rock group was known to fans, might have been at the top of the world, but McKagan's out-of-control lifestyle nearly left him at the bottom of a grave.
Having survived his 20s, McKagan emerged a wiser man with a re-found appreciation for work and life. "Work creatively, live richly," has been McKagan's mantra for the past several decades, as he has remade himself into a Renaissance Man: an author of magazine columns and New York Times best-selling books, founder of a wealth management firm, member of several popular bands that continue to sell out arenas worldwide, and doting husband and father.
"When I was in my 30s, I thought by now I'd be retired and lounging in a big overstuffed chair at home," said McKagan in a recent interview from his Seattle home, a respectably gentrified Tudor on the shores of Lake Washington. "That was the fantasy. The reality is that I'm 51 now, and life hasn't slowed down at all, and I don't know when it will."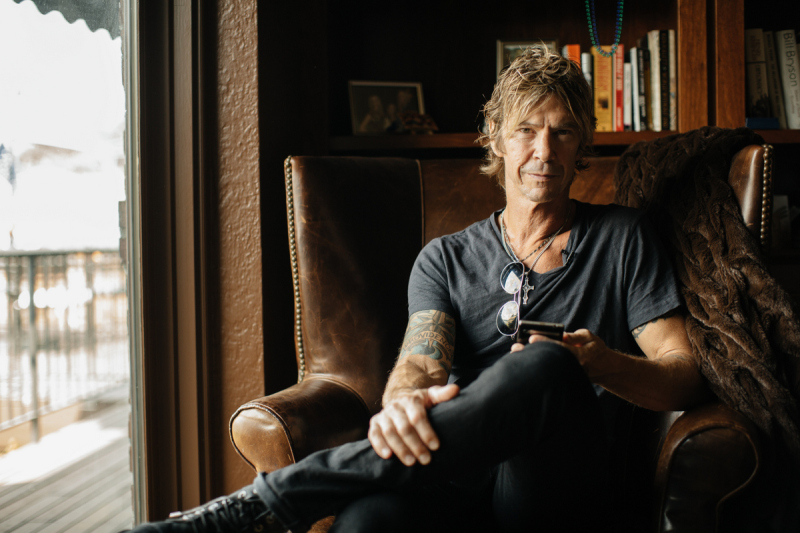 To manage his busy life, McKagan relies on his BlackBerry device, most recently a Porsche Design P'9983. Indeed, McKagan devoted a whole chapter in his most recent book, How to Be a Man (and other illusions) on why it lines up perfectly with his workstyle.
"A BlackBerry is for business. For my business, it's a place to check and respond to e-mails, post my gig dates through Twitter, and write my columns," McKagan said. "I'm a grown man now, father of two teenaged girls, a working musician, published author, who lives a clean, healthy lifestyle. People ask me how I manage all of this. I tell them there are no secrets. You wake up every morning and you have a certain amount of hours to fill with whatever you want. Use those hours, be passionate about creating things, and working with people, and creating community and you'll be amazed at what you can accomplish."
Watch the video interview above that we filmed with McKagan in Seattle and visit the Web page on BlackBerry.com to learn more. And read about other creative professionals who rely on BlackBerry devices. BlackBerry Classic users include this celebrity fashion blogger, high-profile commercial photographer, digital marketing agency CEO, club DJ, and this fine arts photographer. For the BlackBerry Passport, read about this luxury home architect, and celebrity chef and entrepreneur Tyler Florence.
Pastry Chef to Rock Star
McKagan has always been serious about his work. Nothing was ever handed to him. The youngest son of eight children raised by Irish-American parents in a working-class district of Seattle, McKagan dropped out of high school in the 10th grade to play in punk bands. Even then, he supported himself as a full-time pastry chef while earning his GED.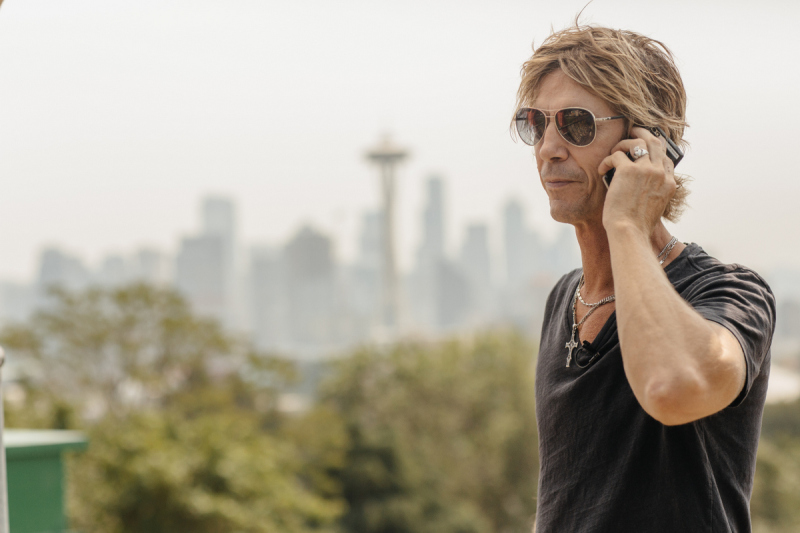 "There is a work ethic here, especially among people my age…there's the Pearl Jam guys, the Nirvana guys and the Soundgarden guys," he said. "It does rain a lot [here], so we'd all go down to our basements, play music, and everyone would share equipment."
At 19, McKagan moved to Los Angeles to the epicenter of the 80s heavy metal scene. Mötley Crüe, Ratt, Dokken, and Poison were some of the bands ruling the clubs in Hollywood then. Guns N' Roses was always a little different from its peers, though. Less hairspray and makeup. A harder blues-rock sound. And much greater success, with a reported 100+ million albums sold.
But any contentment was an illusion. Money was flowing in from the hits and constant touring, but the band members were feuding and drug use was rampant. McKagan hit rock bottom in 1994 when he nearly died after his pancreas burst from alcohol and other abuse.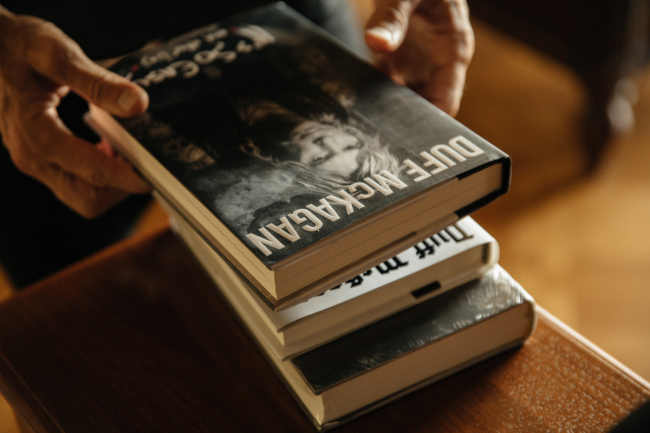 At 30, McKagan began to rebuild his life. As he chronicled in his best-selling memoir, It's So Easy: and other lies, McKagan's first step was to swap his addictions. Drugs and booze were replaced by hard-core martial arts, distance running and mountain biking. Then he found the woman who would become his wife, fashion model Susan Holmes. He went back to college for his bachelor's degree in business. And he started and played in popular bands: the supergroup Velvet Revolver, which included former members of GnR and Stone Temple Pilots; Jane's Addiction; Kings of Chaos; and many others.
'I Typed and Typed and Typed'
It was while touring with these bands in the mid-2000s that McKagan began using a BlackBerry, at first for just email, but eventually to write whole magazine columns that he would send straight to his editors at ESPN, Playboy and Seattle Weekly.
"I always loved writing, but I feel like I really started writing when I got my BlackBerry," said McKagan. "It was the first time I could take these crazy thoughts in my head and actually get them out. This little device became my journal on the road. Backstage and in hotel rooms all over the world, I typed and typed and typed."
Today, "my Blackberry is the hub of my productivity. I have written probably 250,000 words on the BlackBerry. It's wild to think I've literally written two books with it, authored a ton of columns, and recorded vocal and guitar riffs that end up being huge parts of songs that we lay down at the studio. It keeps me organized and energized and secure that all of my information is genuinely safe and private."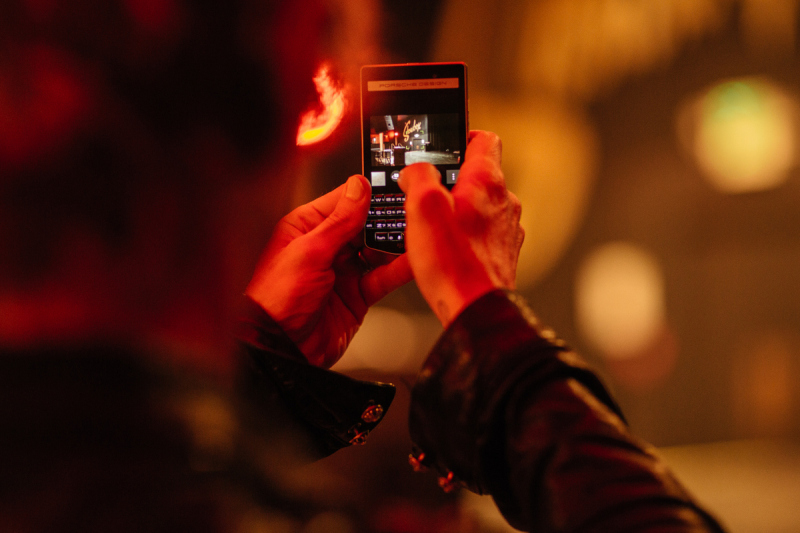 A Tuned Instrument
Privacy became especially important several years ago when McKagan, who had been dispensing financial advice for years in his columns, helped start a wealth management firm aimed at musicians. Suddenly, he had clients whose financial details he needed to keep as secure as his own.
Productivity remains McKagan's top priority, though. "I'm as comfortable writing on my BlackBerry as I am on a laptop," he said. "I've written on tour buses, planes, airports. The most memorable places: I wrote chapters of my book in the Panama City airport at 2 in the morning during a seven-hour layover, and on a ferry crossing the North Sea from Liverpool to Belfast."
"People in my family have an iPhone. For me, it's just impossible to type on it and be fluid," said McKagan. "It's kind of like trying to play this cheap guitar and not being able the finger the thing. That's what an iPhone is to me. My BlackBerry, meanwhile, is an instrument tuned for what I need to do."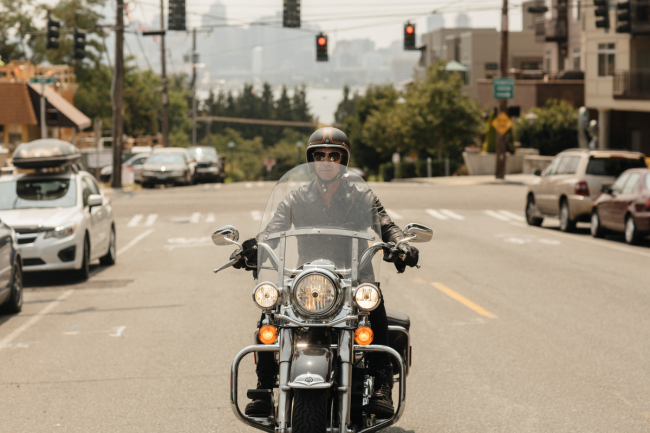 McKagan also likens his BlackBerry to his Harley-Davidson Road King motorcycle and his black leather jacket – classics that help him get the job done. Tools, in other words, not toys.
"As a grown-ass man of this modern age, I believe there are certain things we must do – and should not do – to retain some dignity in this time of social media jibber-jabber and insta-everything," writes McKagan in How to Be a Man. "Yeah, I've got a Twitter account, but I don't update it every time I pass by an ironic t-shirt. Sure, I take pictures on my phone once in a while, but I'd rather live in the great moments of my life than make sure that I get a picture of them."
Old-School Loyalty
It's not just pragmatism. McKagan is a big believer in old-school values, and loyalty is high on that list. Loyalty to his family, friends and bandmates, to his Seattle hometown, to his musical first loves – and to his BlackBerry. Here's McKagan, from How to Be a Man:
"I stand up for my gadget and am constantly amazed by iPhone snobbery. But, really, this speaks to how we deal with loyalty. I'm a loyal motherf**ker. I know a bunch of us are. Whether it's OG punk rock or rap, Calvin Klein briefs, Pennzoil, or the girl that we love, there are men of this modern age who insist on loyalty…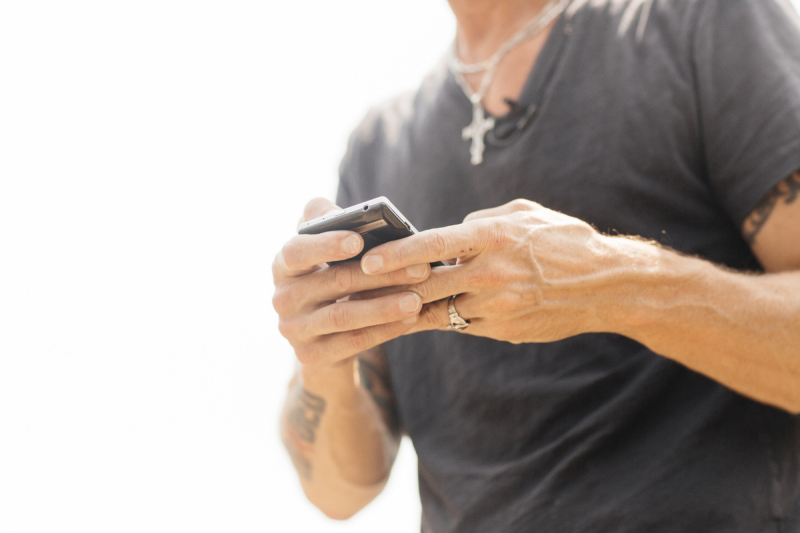 Loyal people grew up with a good dog. Loyal people have a mom they think is a saint. Loyal people get disappointed when others break their trust. Loyal people stay with their BlackBerry…
The BlackBerry is a rare species to spot in the wild these days, but it's out there. We BlackBerry users know who each other are, and I sense a whiff of dignified air when we cross paths. We nod knowingly. BlackBerry owners are the ones taking care of all of the real business that makes our world go around…
You all wouldn't know this stuff. You're too busy posting to Instagram, while we're busy getting it done."

Visit BlackBerry.com to read more about Duff and his thoughts on work, life – and BlackBerry.