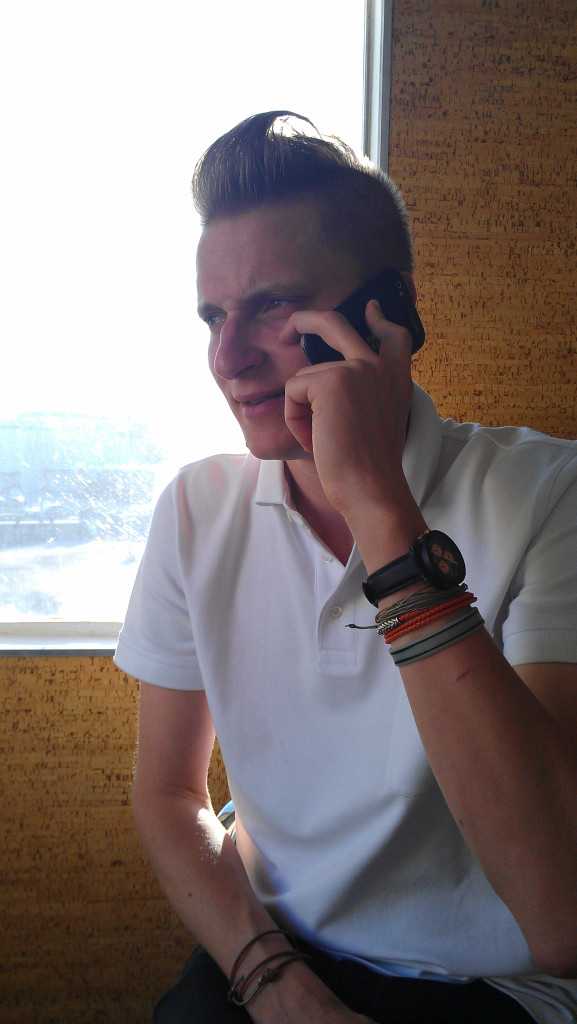 Never stop learning, never stop thinking, and never be afraid to ask questions or speak your mind – those are the rules that film executive Lucas Carter lives by.
A native of New York City, Carter discovered his love of filmmaking and photography at an early age, as he grew up watching movies.
"If you're a child in the 80s in New York, you were basically stuck watching a screen because it was too dangerous to go outside," he explains. "I grew up on films. I grew up in New York as a film lover, and visual storytelling has always been my passion."
Now based in Los Angeles, Lucas is the Senior Vice President of Film at Intrigue Entertainment, a Santa Monica-based boutique Hollywood studio where he helps create, write and produce films and TV shows. Before joining Intrigue 5 years ago, Carter was Vice President of Production and Development for The Weinstein Company – the studio created by the Weinstein brothers, founders of Miramax. There, he was involved in all aspects of film, ranging from the Sarah Jessica Parker vehicle I Don't Know How She Does It to the reality show Mob Wives.
Throughout his career, BlackBerry smartphones have been a fixture, enabling Carter get more done faster, so that he still has time his passions: travel, cooking, and going for walks with his pit bull, a 100-pound rescue dog named Rob Lowe (after the American actor). His reliance on BlackBerry – he uses a BlackBerry Classic today – is something Carter doesn't see changing anytime soon.
(Also read these interviews with other power professionals that use the BlackBerry Classic, including this well-known commercial photographer, this serial entrepreneur, this financial television guru, and this digital marketing CEO.)
Greene: What are your must-haves at work?
Carter: At work, I've got my landline phone, air conditioning, coffee, and my BlackBerry. I always travel, and I'm always on the go. I can't just say 'I'm going to put this thing down and not deal with work.' My job doesn't work that way.
Away from work, I know that as long as I have my BlackBerry, I can email myself what I need to stay on top of my business, but also expand to new areas and find new things I want to explore. Which is to say if I'm in the Sequoia National Forest, and someone tells me a folk legend of a camp you can find if you're guilty of a crime to escape from society, I can email that story to myself.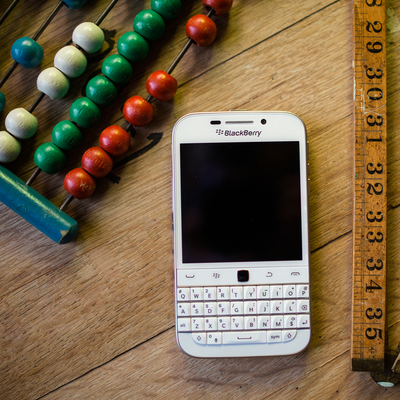 Greene: What drew you to the BlackBerry Classic? Why did you choose it over other smartphones?
Carter: It reflects my philosophy, which is "think about your business at all times, expand it as much as you can, but enjoy your life."
My professional career started with the keypad, and I find I'm more productive in a professional sense by having it there. With BlackBerry Hub, everything's routed to a single inbox – text messages, email, all other apps – and it keeps me focused on the actual task at hand rather than just directing me to the Internet. Basically, it keeps me professionally engaged as much as I want to be, and I've found that other devices really aren't made for professionals.
If you're taking a picture on Instagram, you don't need to be thoughtful, but if you're messaging someone on a business or social platform, the keyboard lets you move faster. It's designed so you actually have to process a thought, while other phones are designed to limit your typing. No one makes money when you send an email – the less you type, the more online you are, and the likelier you are to be spending money.
I was at a wedding one time, and a bunch of people were just sitting around on their iPhones. They weren't even at the event, really. I see that a lot with people who use iPhones in particular – they're always glued to their screen, never really paying attention to their surroundings.
I'm a big believer in putting your phone down sometimes, and I think that's etiquette that people with BlackBerry devices maintain. They're willing to set their phones aside, but they always respond to my messages. Whenever I call someone or email them on an iPhone, however, I never get a response.
Because I travel so much, I love the international mobility with the SIM card. The battery life is also much stronger than other phones. The short answer is that I don't have to sacrifice professionalism for social mobility; I can do both at the same time.
I can be as productive as I want 24/7 while still being social.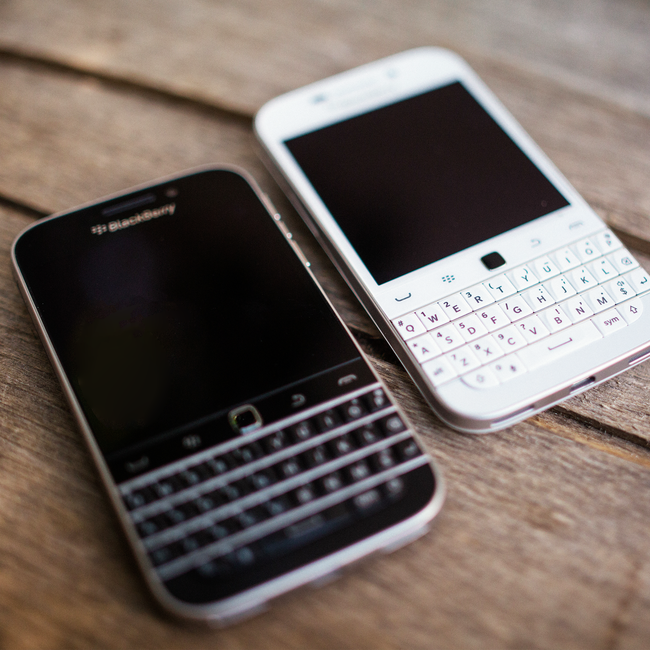 Greene: Walk us through your average workday. How does the Classic play into that?
Carter: I wake up at 6:45, and I check my phone. Usually, I'll see emails from the previous night; people responding from England, Europe, and Asia. As the day starts, I take my dog for a hike in the Highway Hills. Then, around 9 AM, I'll start actually reaching out to people.
I usually leave my house around 9:30 or 10 to avoid traffic, get into my office in Santa Monica, and handle a bunch of meetings and calls. I've got a lunch meeting at 1 PM every day, and an internal staff meeting between 4 and 5 most days. After work, I'll usually have dinner or a drink, then go home, answer emails, and finish the day. Around 7:30 or 8:00, things usually start to slow down.
That's when I focus on my evening reading assignments and writing assignments, then respond to people I know are going to get back to me in the morning. I find there's never not a time when you can't send an email, but there are certainly times when you can't call or text someone. That's one way my phone plays into my professional life, as a business platform that lets me respond to people without being too invasive.
On Saturday, I usually get going around 9 AM; being mobile, taking calls in the car, using Bluetooth technology to talk hands-free on my Classic while I drive. I do that a lot, and the voice quality there is top-notch.
Greene: What other smartphones have you owned over the course of your career? How does the Classic stack up to those?
Carter: I've almost exclusively used BlackBerry. My first phone was given to me in 2004, during my internship at Paramount. Since then, I've had one pretty much every year, given to me by the company. The early ones were just remarkable and awesome, and they've always been reliable and durable products. The new Classic feels like the most solid, thoughtful version yet.
Greene: How do your colleagues and associates feel about your choice of mobile device?
Carter: Anyone I talk to who's a business professional and not just a social functionary misses the keyboard. I have a friend who has the iPhone 6+ who's going back to BlackBerry, because he simply can't get anything done – he just finds himself wasting time, because that's what a lot of modern phones are designed to do. I also had a friend who works at a law firm in New York who owns two BlackBerry phones, one for business and one for pleasure. He'll never give them up.
I'm constantly telling people how much more productive the Classic makes me, and everyone who's used a BlackBerry in the past always agrees with me. It's always cool meeting someone else who still uses BlackBerry. We're a devoted group, with a similar psyche about work. There's a sort of bond between us as professionals, I think; as people whose biggest goal with mobile is just getting things done.
Greene: Overall, how would you rate the BlackBerry classic?
Carter: For my day to day professional life, I'd rate it as 9/10. For the social quality, it's closer to a 6. The hardware is incredible, but the software still needs work. Still, I'm never going to give my BlackBerry up. The value it offers me in my professional life far offsets any personal or social inconvenience.