We've written before about articles declaring the end is nigh for BlackBerry, so an article in the Economic Times of India last week caused us to raise an eyebrow. The article chooses to focus on staff numbers there and our share in the smartphone market as the indicators of decline. It ignores our ongoing presence in India, including engineers building some of our most innovative telco solutions, and our alliance with Hyderabad-based ValueLabs that also boosts our R&D.
More importantly, it fails to capture the broader context: how BlackBerry is in the middle of a significant transition, as we transform from a business primarily fuelled by the sale of smartphones, into the leading enterprise software provider focused on cross-platform mobile security and productivity.
Change in our structure is inevitable, in India, and elsewhere in our business around the world. But there is huge opportunity in the mobility market, and to ensure we can capitalize on that opportunity, we are actively recruiting, in India and other countries, for people who can fuel our growth and enable us to expand our leadership in security, privacy and the Internet of Things.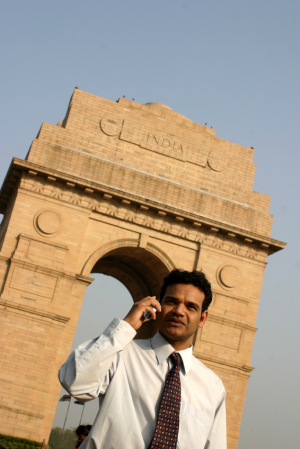 What has not changed is our focus on secure communications and data privacy. That is what we hear from our customers, in India and around the world, is of critical importance right now. Ask Essar Group, a leading India-based multinational corporation in the steel, energy, infrastructure and services sector. We announced this week that Essar had selected BES12 to securely manage its data, apps and devices. BES12 manages Essar Group devices that run Android, BlackBerry and iOS, and is one of our largest cross-platform customers to date – demonstrating perfectly our new focus as a business. Other recent cross-platform BES12 adoptees include Colombia's leading insurer Caprecom, Canadian hospital chain Mackenzie Health, and many others around the world.
Our relationship with our mobile operator partners is also transforming, as we enable them to take advantage of emerging business models and purchasing patterns. Idea Cellular, one of India's leading mobile operators, was among the first of our operator partners in the world to launch our Enhanced SIM-Based Licensing solution, which takes the pain of multiple invoices away for their customers, and means they can pay for their Enterprise Mobility Management Services in the same bill as their voice and data plan.
Devices remain an important part of our business. Earlier this month we launched the Porsche Design P'9983 graphite smartphone at an event in Mumbai that was covered by the Economic Times. We continue to promote devices like BlackBerry Classic for people, like this TV journalist, who appreciate the speed and accuracy that can be found with a physical QWERTY keyboard and the innovative, critically-praised BlackBerry Passport, built for business professionals such as this Indian manufacturing executive who want a smartphone with the mobile tools they need to get things done – without sacrificing style or portability. No wonder that we were ranked earlier this summer the third most exciting mobile brand in India by, ironically, the Economic Times.
BlackBerry is building a business that will lead in helping its enterprise customers implement an end-to-end mobile security strategy – whatever the device or devices they are using. And for those customers who love the security and productivity advantages BlackBerry smartphones provide, we plan to keep making them, too.
We may look different than the BlackBerry of old, but make no mistake – we aren't feeling blue: these are very exciting times for BlackBerry, and India is very much a part of our plans today and in the future.