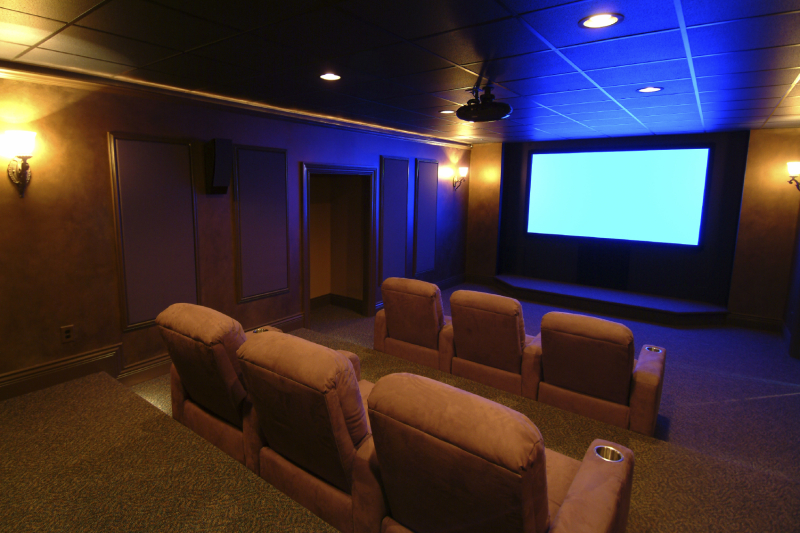 Who says we have to be productive on our BlackBerry smartphones 100% of the time? All work and no play, people! If I can get some down time, I will either play a game or lose myself in a show or movie. I'm not alone: research suggests a third of people watch videos on their smartphones at least once a day.
I don't care what haters say about watching movies on smartphones. My BlackBerry Z30's five-inch HD screen is plenty big and crisp enough to enjoy a blockbuster – or two or three. (That's another great thing about BlackBerrys: they have the battery life for that longish entertainment break you need. The Leap provides up to 9.5 hours of viewing; the Passport goes for 11 hours.) BlackBerry devices support a multitude of video formats as well so you should never have a problem watching what you want. Best of all? I don't have to contend with crowded movie theaters or sticky floors.
The BlackBerry video player has more than enough options and playback quality to quell my cinematic cravings, but I do like to keep my options open, so I decided to stop by the Amazon App Store to see if I could find any third-party video apps that let you do extra-fancy stuff such as add subtitles.
Here are four free apps, all from Amazon.com, that not only have great basic controls but offer a little something extra.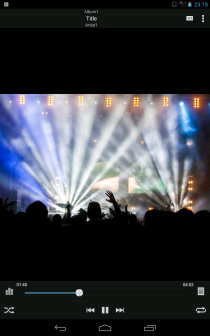 You can manage not only video but music and photos with this tool-rich app. I liked how easy it was to skip between videos, making for quick transitions between episodes of my favorite downloaded shows. As a movie or video plays you can do any number of things: apply audio effects, or find the perfect balance for your headphones, for instance. It even has a sleep timer to keep music (or whatever soothes you) playing for up to two hours.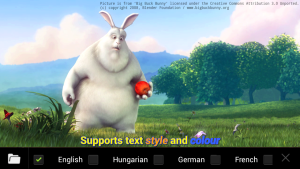 MX Player was my favorite of the bunch because it does a lot of extra stuff while remaining easy to use. I liked that by default it uses almost the entire screen for movies — less annoying letterboxing. You can further adjust the dimensions by toggling between several additional options such as "fit to screen" and "stretch." While you're watching, you can change volume, brightness or scene and even pan or zoom on the fly simply by swiping the screen. Your French farce has no subtitles? Mon dieu! Don't worry; MX Player gives you the option to add missing subtitles to your movie from opensubtitles.org.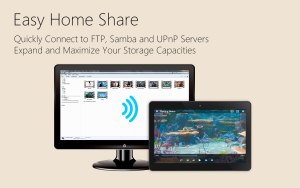 VidOn Player uses Wi-Fi to play files hosted on iPad, iPhone, Android devices, or PC (using the companion PC app, VidOn Server). VidOn Player supports a multitude of video formats (MP4, RMVB, F4V and more) stored on your micro SD card or in the VidOn Server app. As its name suggests, it can play HD videos up to 1080p. The on-screen controls let you easily control volume and brightness. Besides videos, VidOn lets you view and share photos.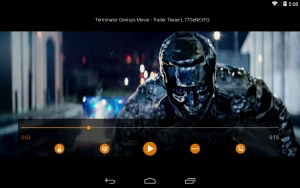 If you can forgive the spinning traffic cones that appear during loading, VLC has a lot to offer, including super-smooth-playing movies and lots of handy controls. With one touch you can: change the video aspect ratio to eliminate letterboxing, skip to specific parts of the movie, lock controls from accidental taps, or install subtitles. You can even speed up or slow down – you've never seen Iron Man 3 until you've watched the chipmunk version at almost twice the normal speed. VLC can handle audio files as well.
Film Your Own
BlackBerry's video player can record, too, of course, and lets you do the following things with your movie masterpieces:
Choose the start and end points
Crop or rotate the video
Change saturation, contrast and brightness levels
Apply slow motion
Just one word of advice: If you're going to be munching on popcorn while hunkered down over Wolverine, make sure it's not the buttery kind. Touch screens and grease do not mix. Use a stand so you can snack while minimizing the need to hold your smartphone. And out in public you'll probably want headphones to avoid bugging the people around you or attracting shoulder surfers. Shopblackberry.com offers both kickstand cases and headphones for many BlackBerry models. For instance:
The BlackBerry Leap has a Flex Shell ($34.99) that supports both portrait and landscape viewing
The BlackBerry Passport and the Passport Silver Edition each have their own leather Flex Shell cases ($44.99 and $49.99, respectively)
For my BlackBerry Z30, I use the Transform Shell ($52.51), which is light but sturdy
The BlackBerry Z10 has its own Transform Shell ($35.99) as well as a Flip Shell ($35.99) for those who enjoy the folio look
Finally, check out these headsets
So, which video players do you have installed on your BlackBerry smartphone?