There has been a lot of buzz regarding BlackBerry launching an Android smartphone. For those restraining excitement until rumors became reality – the day has come.
I confirmed today that the slider phone we very briefly unveiled earlier this year will indeed be an Android smartphone named PRIV by BlackBerry (read some of the reaction here).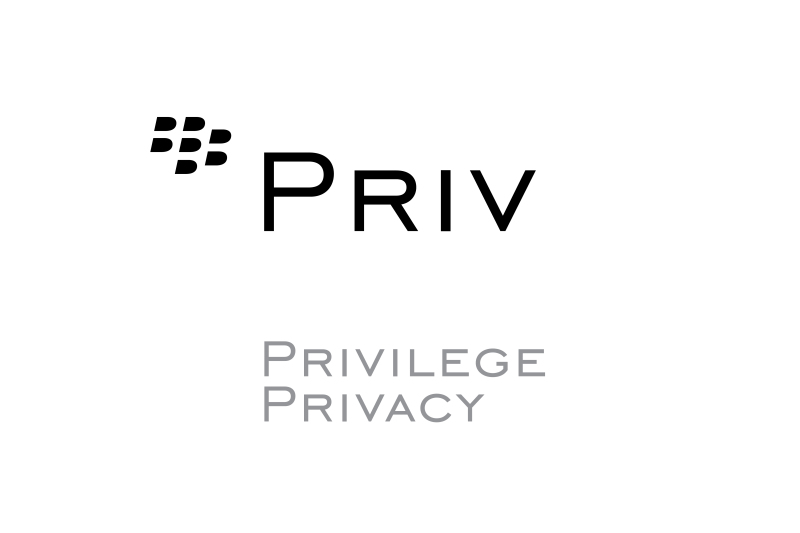 With PRIV, our commitment is to continue to provide confidence that your privacy and productivity come first. In today's hectic world where cyber threats are real for everyone, BlackBerry is making sure that our products invoke this mantra that your privacy is your privilege.
PRIV will be the solution for smartphone users who are learning daily of the lack of privacy they have on their current devices. PRIV will be the answer for former BlackBerry users who miss the physical keyboard but needed apps. And, we're responding to current – and prospective – BlackBerry users who need it all: choice, innovation, security, privacy and productivity.
What's unique about our Android phone is that we are collaborating with Google to bring the best of BlackBerry security and productivity to the Android ecosystem.
There will be a camp that reacts to this news with surprise, while others will see how, over the past two years, we've laid the groundwork to make this possible. It began with honing in on our DNA of security, privacy and productivity, and then bringing that heritage and continued innovation to other operating systems.
So why is it important that we extend to Android? Launching an Android device is a tremendous new market opportunity as we continue our focus on building a cross-platform strategy. It's a terrific proposition for dedicated Android users who are seeking greater productivity and powerful privacy features. And we are advancing our own platform, redefining the expectations of mobility in today's age of risk and cybercrime so that we can serve customers even better.
At the same time, I want to be clear: fans of BlackBerry's workhorse BlackBerry 10 smartphones can continue to depend on us, and we appreciate their commitment. We will be releasing new updates of this powerful OS in the upcoming year.
There is continued demand for our flagship BlackBerry 10 devices like BlackBerry Passport and Classic by consumers, enterprises and regulated industries. These devices – combined with our network – offer peerless security and productivity advantages. They're not going away. BlackBerry is offering a new option for those customers who want the apps ecosystem to help them stay productive and engaged in their personal lives, and the security and productivity they demand at work. Combined with BlackBerry's support of Android for Work on our BES12 platform, the new device will offer best in class security for enterprise customers.
For nearly two years now, I've been telling you how we would transform the iconic BlackBerry brand into a true software powerhouse (read about some of the progress that I shared in our Q2 call today). We're doing this by integrating our strength in building the most secure software and network and embedding it into a one-of-a-kind form factor.
BlackBerry is a new company. We have new life. And we plan to continue to surprise our customers and the industry. This is just the latest move along that path.