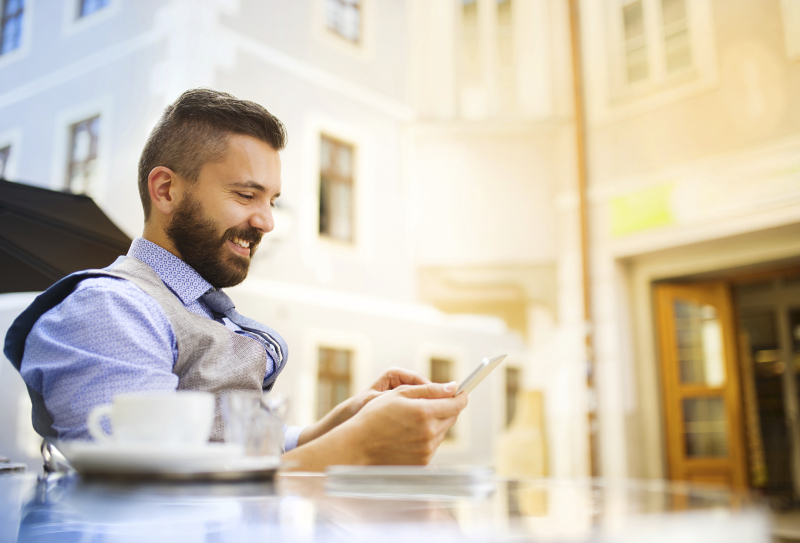 Oh, wonderful WiFi! It keeps us connected and our mobile data bills low. For the frugal among us who are addicted to data, music and movies everywhere we go, public WiFi is a lifesaver.
I mean, if my son wants to watch cartoons while we're shopping, I don't want to imagine cash register sounds and my wireless bill skyrocketing the entire time we're wandering the aisles of Costco. I'm guilty of wanting free access for myself as well, or at least reassurance that I can have it if I want it. One of the first things I do when walking into an establishment is look for WiFi. It's not that I'm necessarily going to use it. I just want to know it's there, you know?
The only problem with public WiFi is that hackers love it as much as we do. The airwaves at hotspots are littered with personal information for the determined hacker's taking, especially if the hotspot doesn't require a personal access code (most don't). When you buy something online, view your online banking statement, or check your email at these unprotected places, thieves can easily sniff out passwords or credit card numbers.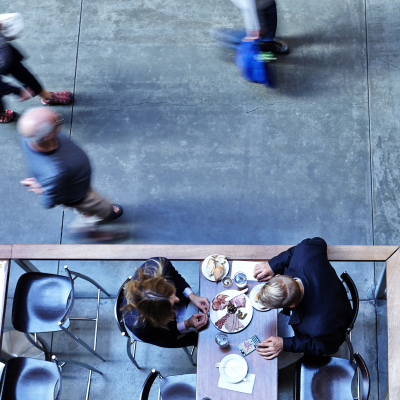 Even if your favorite WiFi hangout is protected, you can become a hacking victim through other avenues. For instance, hackers can spoof you – pretend to be the hotspot's real WiFi network – in order to trick your device into connecting. London-based security experts last year demonstrated the latest example of how this could be done by using drones. Access to your data is just the beginning. Many hackers go on to profile their victims — check the types of networks they've connected to, for instance — to determine whether they're worth pursuing for a deeper hack, such as into a corporate database.
Researchers (and hackers) are always finding other security holes. Earlier this year, a security firm discovered a vulnerability in iOS 8 that would let an attacker take control of an Apple device and crash applications or cause it to repeatedly reboot.
So, how can you protect yourself?
Don't click on links to visit websites. Instead, type the full address starting with "HTTPS," including the S at the end. I know this is not very convenient, but it can save you from a man-in-the-middle attack that strips a website's HTTPS implementation down to the less-safe HTTP mode. Not all websites bother implementing HTTPS and you might get an annoying certificate warning, but many websites do (and should, like your bank). Successful HTTPS connections display a padlock icon to the left of the website address.
Limit usage. I try to limit my activity while connected to an unfamiliar WiFi network, or I simply do not connect at all. Yes, there actually is a time and a place for everything; some searches and activities are best kept on familiar ground.
Keep your list of saved Wifi networks short and sweet. I keep the saved list of WiFi networks on my BlackBerry smartphone pared down to my home and work networks, frequently going through and deleting networks I don't use very often. This helps prevent accidently connecting to a spoofed network.
Turn off WiFi when you're not using it. Allowing WiFi to stay turned on all the time gives successful hackers a long head start snooping through the data on your device.
Encrypt your data. BlackBerry 10 offers a long list of authentication and encryption methods to choose from when connecting to WiFi. You can also protect data residing on your phone from snooping hackers by encrypting it. Go to Settings, select Encryption and turn Data and Media Card Encryption on. I also make sure all my application permissions are on safe settings to ensure apps can't access certain personal data.
Use a VPN service. Avoid public WiFi altogether by subscribing to a virtual private network, either BlackBerry's or one of the many free or low-cost options out there.

Hot Spot It
Another way to avoid WiFi while helping out your colleagues is setting up your BlackBerry 10 smartphone as a mobile hotspot. True, this means nobody gets to connect to the faster (and cheaper) WiFi that's probably available, but it does mean you don't have to worry about security. In fact, BlackBerry offers lots of additional security features for the phone that's serving as the hotspot:
Connections between your BlackBerry mobile hotspot and the other devices automatically use WPA2 Personal, the strongest WiFi encryption mode.
As owner of the hotspot you are the administrator, which means you can control the number of devices that connect to your phone and disconnect as necessary or convenient.
You can allow or disallow documents and other data to be exchanged among your hotspot-connected devices.
The BlackBerry hotspot automatically blocks communications with the single IP address assigned to its connected devices unless a device has willingly started an exchange (such as allowing a website to use its location).
The piggybacking devices can connect only to the cellular network the BlackBerry hotspot is using; they can't access any other application on the hotspot device.
Mobile Protection Company Wide

Protecting oneself at public WiFi spots doesn't have to be complicated. Neither does securing mobile communications for your entire company. If that's your mission, I suggest checking out what the BlackBerry Enterprise Portfolio has to offer.
Do you use public WiFi? If so, do you take any special precautions? Sound off in the Comments section!