Since confirming and previewing our coming privacy-enabled Android smartphone last Friday, we've been overwhelmed by the outpouring of interest – and humbled by the early praise.
Ars Technica called PRIV by BlackBerry "one of the more exciting devices to come along in some time," while Android Authority declared it "eye-catching and unique." 451 Research analyst Chris Hazelton told CNET that BlackBerry "has the best technology to differentiate on Android," while Android and Me enthused: "If you've been longing for a new Android phone with a physical keyboard, BlackBerry's got what you need."
There has also been no shortage of positive comments from readers and social media commentators. Sample some of them here.
Why the interest? I think it has something to do with what Chen wrote last Friday: privacy IS a fast-disappearing privilege in the modern world. The same goes for productivity. Somewhere along the way, most smartphones evolved from tools into toys, with vendors prioritizing fun over work. With PRIV's software enhancements, physical keyboard and oversized screen, all enabled by the slider form factor, we're bringing privacy, productivity, and, oh yes, some sexy, back.
Because it's Powered By Android, PRIV will also deliver the largest choice in apps and the most secure experience possible to the widest audience. PRIV users will enjoy choice, innovation, security, privacy AND productivity. In other words, no compromises.
To satisfy the curiosity out there, here are the first official images of PRIV. Keep watching this blog and our social channels for more images, videos and details about PRIV's specs. We'll also soon post how you can register to receive the latest information about PRIV, including when and how to buy it.
Here is the PRIV, in profile: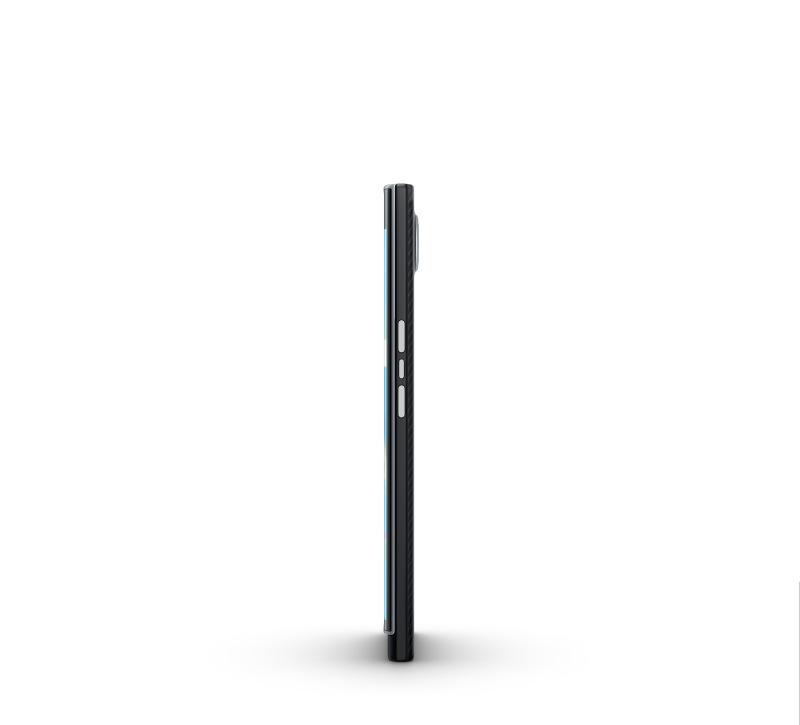 Here is PRIV in profile again, this time open: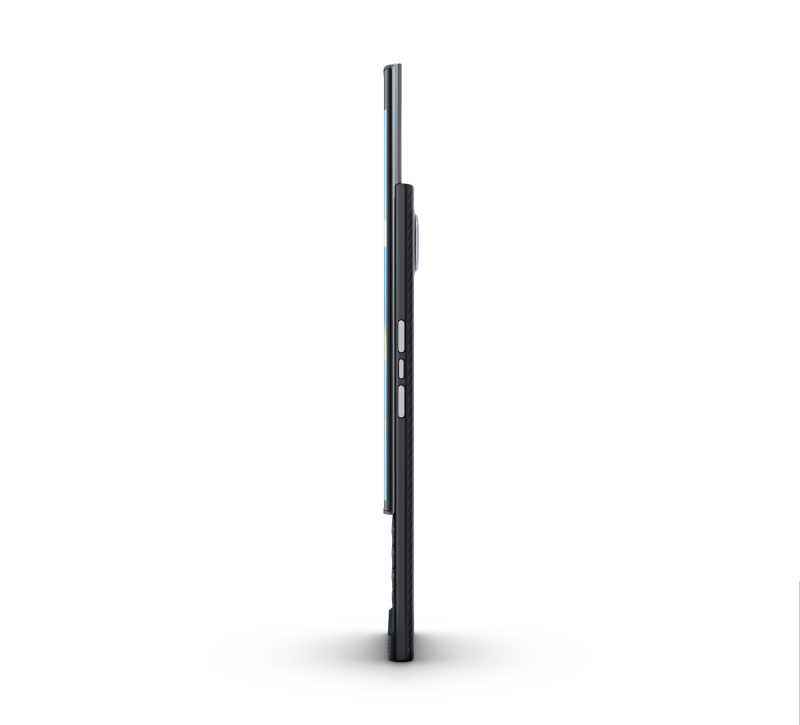 And here's a front-angle view: