If you're still lugging a laptop or tablet on business trips, Timothy Magill has two words for you: "work wide."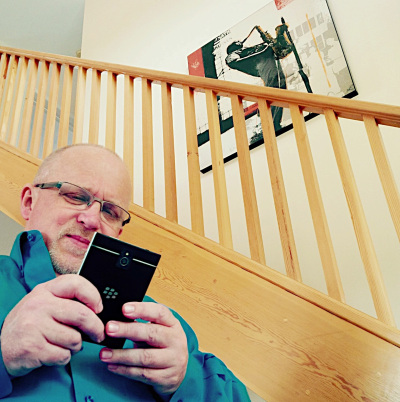 Since he bought a BlackBerry Passport, the extra-wide smartphone shaped like a passport, Magill has left his tablet at home. He can travel and work as "widely" as he needs to as president and managing director of global business development for financial software provider Axcess Canada Inc., and the Passport's big screen and keyboard handles every work and communications task with aplomb.
Magill calls the Passport his lifeline, the perfect way to stay in touch with customers, who are financial services companies that buy his company's loan management software.
When Magill isn't trotting the globe for meetings, he works remotely from home on his Passport. In his leisure time he skis and enjoys jazz, wine and visiting his children on the West Coast with his wife, Angie.
(Read about these other happy Passport users: a young entrepreneur, an upscale homebuilder's CEO, a tech headhunter, a geologist and pilot, celebrity chef Tyler Florence, a tech startup founder, a sales director, a senior hospital executive, a manufacturing executive, a non-profit founder, a software engineer, a legal administrator, a pharmaceutical CEO, a software manager, an insurance salesman, and these workers from multiple industries.)
Watts: What made you choose the BlackBerry Passport?
Magill: My company develops HTML5 financial services applications for PCs, tablets and smartphones, so I have worked with and tested a number of other devices. None of them can do what the Passport does for my business.
For example, I use both email and BBM a lot, so I love the physical keyboard aspect of the device versus a purely touchscreen approach. I don't make typing errors like I do with a touchscreen keyboard, so I don't have to waste time correcting errors when responding to clients.
I love the "work wide" idea of this phone. In addition to the keyboard, I love the wide, high-resolution screen. It is wide enough to easily view documents, read Kobo ebooks on long flights, edit Word or Excel files, and even make PowerPoint presentations to clients (using the SlimPort HDMI adapter).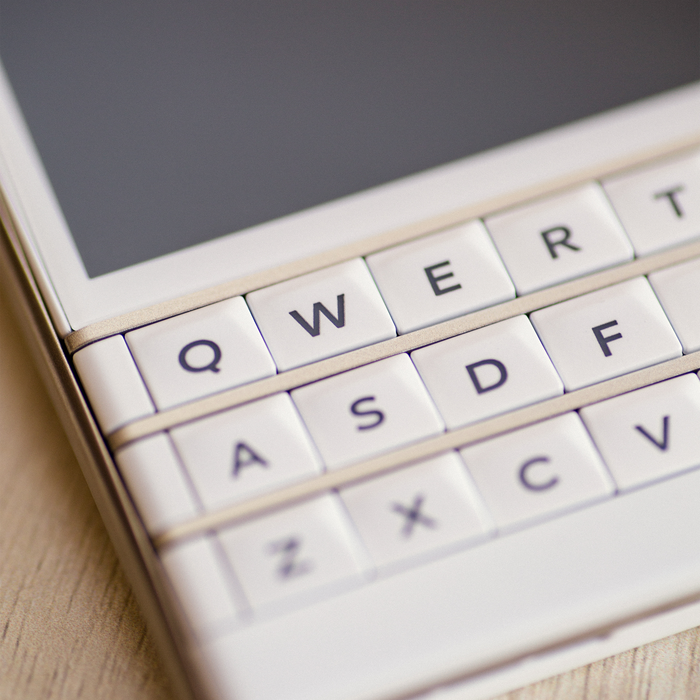 The keyboard combined with the screen simply provides me with a better experience than any other device I have ever used. In fact, it's the only device I carry on trips now. Since I got the Passport I've stopped carrying a tablet. It's amazing how similar working on the Passport is to a PC. I don't even need a PC at my destination to do business or personal tasks. It has simplified my work life tremendously.
Watts: Are there any other features you enjoy?
Magill: Yes. The BlackBerry Hub, where I access all my communication apps, from email to social media, is a great tool. Also, I recently switched to BBM Meetings, which consolidates videoconferencing to a mobile and desktop platform that is extremely well integrated with the variety of devices my company uses. The Passport's big screen lets me easily join a meeting, see the content being discussed, and communicate via voice and video without pulling out a tablet or going to a PC.
Another favorite feature is BlackBerry Blend, which is more useful than ever with the latest enhancements. I love the way Blend unifies my communications; while working on a project at my PC I can respond to BBM and SMS and review social media responses without having to go into Outlook or pick up my phone. This saves me a lot of time every single day.
Last but not least, the battery life is stellar.
Watts: How does the BlackBerry Passport help with a job like yours?
Magill: As the managing director of global business development, I need to be able to respond to issues in real time, wherever I am in the world. The Passport's unified connectivity lets me do that securely and effectively. I get work done with minimal effort, no matter where I am.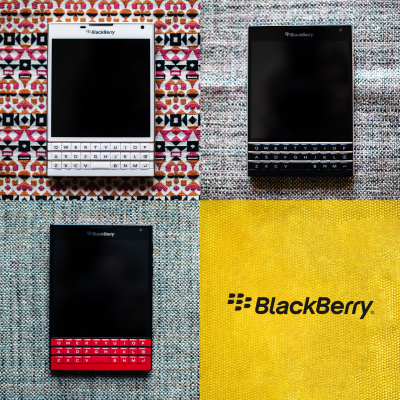 Watts: How important is mobile security in your line of work?
Magill: Extremely important. I work with financial services companies so data security is vital. BlackBerry has always been a trusted, highly respected name in the financial services field. When I go abroad, people respect my device choice and acknowledge that the security it provides is key.
My Passport is my lifeline to my business. I don't need to play Candy Crush or Angry Birds. I have better things to do with my time. I need a secure device that lets me do business and support our clients, period. I'm in the process now of waiting for our hosted exchange provider to let me deploy BES12 to secure the whole business.
Watts: How do you rate the Passport?
Magill: Very highly for its usability and the fact that it has let me reduce my dependence on multiple devices to a single secure smartphone. It's well made and has a quality feel I enjoy every time I pick it up.
On a purely patriotic note, I like to support Canadian companies whenever I can. BlackBerry is a global brand that has made Canadians proud. Under the current leadership I have great confidence in the brand, its future and the devices BlackBerry designs.
Pricing and Availability
Ready to widen your mobile horizons with a BlackBerry Passport? Get a factory-unlocked BlackBerry Passport from our global shopping portal, ShopBlackBerry.com (check with your local carrier for device compatibility):
It's also at Amazon, and at AT&T for $669.99 unsubsidized or $99.99 with a 2-year contract. Rogers and Telus carry the BlackBerry Passport in Canada.