The smartphone has become ubiquitous in the business world – particularly where startups are involved. According to research by PeoplePerHour, over 80% of entrepreneurs use smartphones to run or manage their business. As mobile technology gains a greater foothold, there's no reason to think that this figure won't increase even further, particularly given that by 2020 there will be 6.1 billion smartphones worldwide.
In hindsight, it isn't terribly surprising that entrepreneurs in particular have adopted the smartphone with such vigor. Mobile allows for an unprecedented degree of agility and responsiveness. It allows startup founders to manage their business wherever they happen to be, giving them that much more of an edge over their competitors.
That said, you can't just pull out any old phone and use it to run a startup. There are certain features a device must possess for it to be an effective business tool. We'll go over a few of the most important.
(Also check out our Q&As with entrepreneurs about their favorite smartphones and why, including this DJ and nightlife promoter; young financial firm CEO; upscale homebuilder's CEO; celebrity chef Tyler Florence; tech startup founder; pharmaceutical CEO; UK tech startup founder; multi-million dollar translations business CEO; Apprentice-winning, ex-pro wrestling CEO; Hollywood exec; UK activist/entrepreneur; celebrity photographer; serial entrepreneur; and digital marketing firm CEO.)
1. Strong File Management
If you're running your own business, your organizational skills need to be in top form. You cannot have customer details, financial info and other mission-critical data simply floating around the cloud. If your business is to survive, you need to keep everything where you can find it.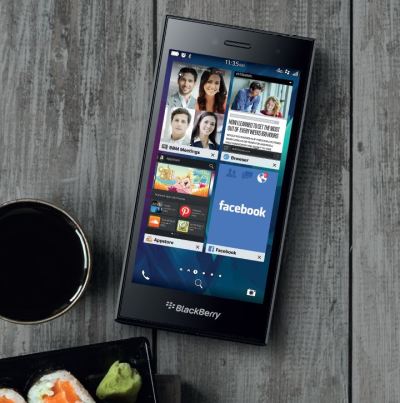 "Small businesses are small by nature, but the amount of paperwork they generate is anything but small," explains Blogtrepreneur's Denny Hammock. "Keeping your paperwork organized is essential to running an efficient business, and also to ensuring you can access the paperwork you need when you need it."
And if you need that paperwork while you're away from the office, you'll need to access it on your phone. There's no longer any excuse for not being able to access important documents while on the go – it's just a matter of using the right device. It's vital that your device has a strong file management system that allows it to securely view, edit and organize the numerous documents you work with.
2. An Effective and Easy-To Use-Calendar
The life of an entrepreneur is both hectic and complex. In order to keep on top of things, you need a smartphone with a calendar that does more than just spit back the date. It must keep your appointments, emails and notifications together in an organized fashion – and it needs to do so across every device and application you use.
By using a digital calendar that can be accessed anywhere to stay on top of your schedule, you'll be able to keep all of your appointments, deadlines and to-do lists in one place. And by doing that, you'll significantly streamline your time management, reducing stress and burnout in the process. After all, the last thing you need as an entrepreneur is to have a mental breakdown because you can't keep your life in one piece.
3. Reliable Messaging and Communication
Today, running a business is all about communication. From customers to investors to potential partners to loved ones, modern entrepreneurs manage scores of different relationships on a regular basis. Email, texting, social media and chat apps like BBM are therefore an indispensable part of your toolkit.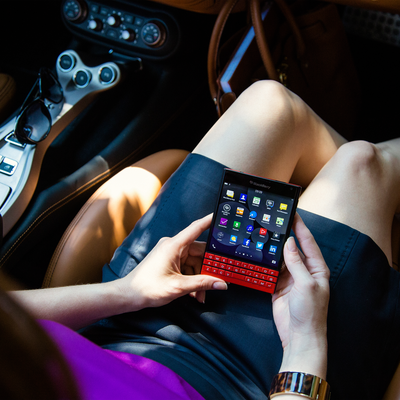 Likely as not, you waste a great deal of time and energy flipping through numerous applications and accounts to check your messages – and likely as not, you've upset an important relationship at least once by missing a message. By using a phone that lets you keep all of your messages, accounts and notifications in one place, you'll save time, avoid stress and have more energy to redirect into your business.
4. Productivity First
The majority of modern smartphones aren't meant to enable productivity. They're made for communication, yes, but they're also made for entertainment. Ask yourself: are apps like Netflix and Candy Crush really conducive to getting work done?
It's important that you enjoy your smartphone, but it's essential that it enables you to work more effectively. Features like a virtual assistant that you can use to manage your accounts while on the move, automatic silencing for meetings and built-in collaboration tools are more important than the ability to play games. If you're to get the most out of your phone – and your business – then you need a device that's designed to make you more productive.
5. Long Battery Life
If you're running your business on mobile, there will be times when you don't have access to a charger or outlet. In such situations, you can't afford to use a device that has a flimsy battery. Your best bet is to find a device whose battery lasts as long as you do, like the BlackBerry Passport, which has a battery life rated up to 30 hours.
6. Device Syncing
As an entrepreneur, you likely go between your smartphone, laptop and desktop with the blink of an eye. The tendency to utilize multiple devices comes naturally to you. In order to facilitate that, you need a smartphone that allows you to sync information between devices without interrupting workflow.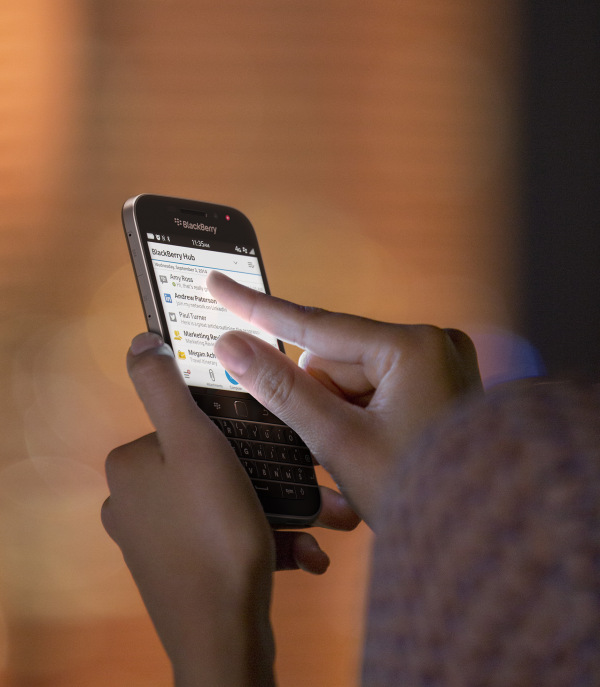 In that regard, you've two options. There are third-party applications that allow you to do this. There are also devices that have this functionality built-in by design. Which of the two you use is up to you – but it may be worth your while to go with the latter.
7. Top-Notch Security
The most important feature to take into account is whether or not your device keeps business-critical data safe from prying eyes. While a strong mobile security policy goes a long way towards protecting your information, it also matters what device you use. Rather than picking up one of the most popular consumer phones – most of which are rife with security flaws – it may be a better business decision to choose a phone built for security.
After all, it's one thing to compromise a few personal photos. It's another altogether to allow trade secrets to leak into the hands of a competitor. That's damaging enough for a large enterprise, and it could destroy a startup entirely.
In Closing
This is by no means an exhaustive list. Just take these tips into consideration when you make your next smartphone purchase. The success of your business could well depend on it.
And if you've any additional tips to share with your fellow entrepreneurs, sound off in the comments below. As always, we'd love to hear from you.