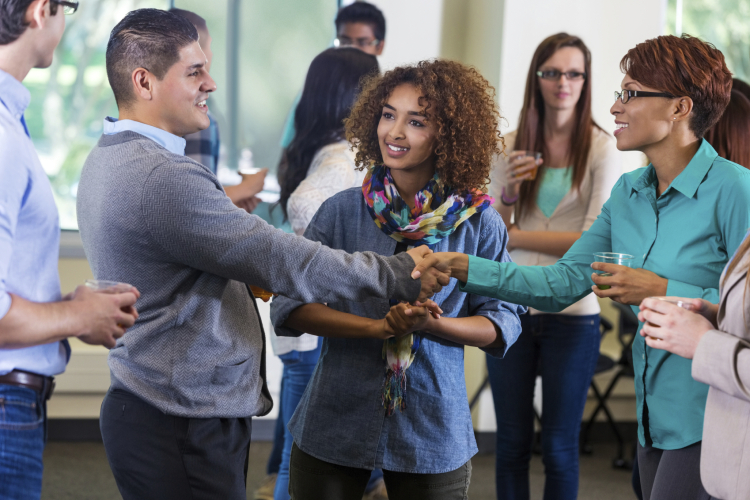 Confession: I don't spend much time on Facebook and I don't join every new social network that comes along. Whew. It's good to get that off my chest.
It's not that I'm a Luddite – I've spent over a decade working in tech support and the wireless industry, after all. It's just that I grew up with an entirely different concept of social networking. When I was a kid, social networks were people you saw everyday: your classmates at school, your neighbors, your family.
I didn't even chat online for the first time until high school, on a computer running DOS no less. What an eye opener. This was way more convenient than passing notes in class. I was connected, baby! Still, I didn't jump on the social networking bandwagon right away. The whole Facebook revolution kind of passed me by. Twitter was the first platform I actively participated in.
I don't deny the attraction of social networking. Facebook is still doing what it does best: giving people a way to reconnect with old high school friends without the awkwardness of a face-to-face meeting. Social networking is efficient; when was the last time you planned a dinner party or a playdate for your kid by calling people on the phone? Then there's the undeniable coolness factor – I can tweet my opinions during live games and shows!
I like the fact that social networks have evolved beyond cat videos. Now they're also about making new professional connections and strengthening existing relationships with work colleagues and interest groups. Businesses use social networks to communicate with customers. It can be faster to get results from a business through its Facebook page than by calling a phone number or by clicking on a "Contact Us" link on the company website.
BlackBerry smartphones can handle all the social networking heavyweights I've linked to here so far, plus many more. That's fine, but I prefer the kinds of sites that don't eat up a lot of my workday. I like to get in and get out quickly, so here are a few more social networks – some offbeat, others useful in ways you might not have imagined, all pithy.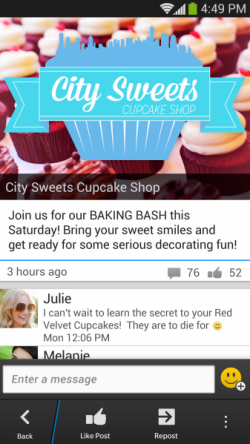 I consider BlackBerry's own BBM Channels a great social network. It's the one I now use the most. Personalities, brands, fan sites and just plain old regular folk come together to create posts on every topic imaginable. You can post images, gifs, links or your own words. Other users can subscribe to your channel to enjoy your wit. You can control your channel by making it private or public, as well as enable or disable open chats or comments. You can get instant updates of new posts via built-in BBM notifications. I've maintained a handful of channels since BlackBerry introduced this service, covering the weird, tech and my own thoughts.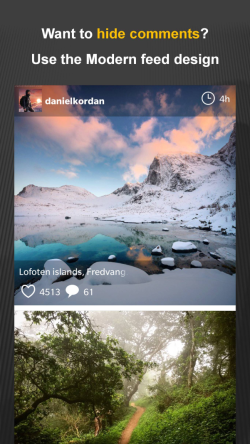 We love Instagram because it's a social network based on sharing photos and videos and not much more. You can grab the official Instagram app at the Amazon App Store or visit BlackBerry World for iGrann, a built-for-BlackBerry app. iGrann does almost everything Instagram does. You can post, search photos and people, plus quickly find out what's going on in the world from news sources such as CNN's iReport.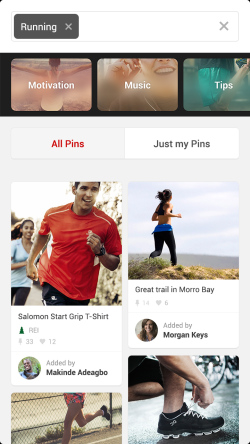 I know what you're thinking: isn't Pinterest for recipes and fashion? Personally, I also find it to be a reliable source for pictures and videos of practically anything and everything I might need for work, such as blogging tips or infographics for mobile security. And yes, the Pinterest app also lets me create boards and pin images, find and invite friends, message others, and follow other users whose collections I like. You can save images to your BlackBerry smartphone via screenshots.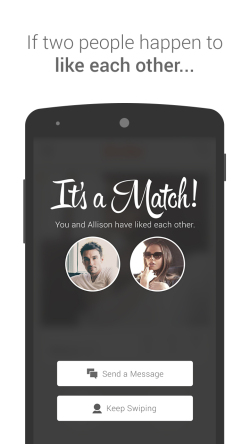 If you're a professional who has trouble meeting new people because you're too busy or too tired (or just need to wait out that giant pimple on your forehead), Tinder can help. This popular social network uses your Facebook profile and location to present you with other Tinder users who might be compatible. You discreetly swipe their photos to the right to "like" them or to the left to "pass." If there is a mutual "like," you can begin a chat.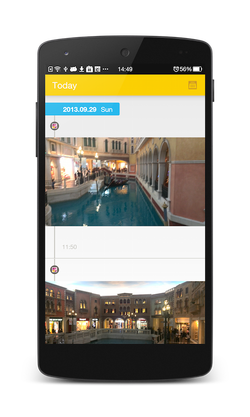 Take a trip down memory lane with Today, a Timehop-type application that connects to Facebook, Instagram, Dropbox, One Drive, Flickr and other social networking and storage sites. Choose any date on the calendar and Today will display the images you posted on that date for the last five years. It's your own personal social networking history in photos on one page.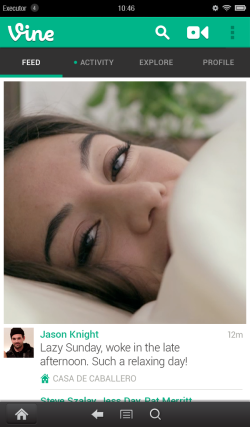 How could I leave out Vine, the social network based on six-second videos? If you have a thought-provoking soundbite or funny moment captured on film and can wrap it up in a six-second looping video, it's perfect for Vine. Vine lets me search through various genres, from animals to DIY to news while also connecting with friends who are on Vine. You can also search through hashtags, trending posts and featured Vines.
Share Your Favorite
Through social networks we can really see how big – and small — the world is. And with these apps you can hang with friends and have a few laughs without too many hours flying by.
Is there a quick or quirky way to network we failed to mention? Let us know!