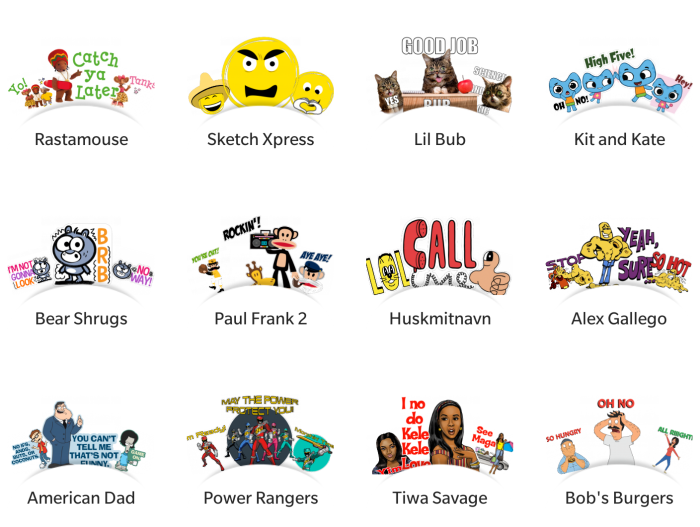 With more than 2 Billion stickers sent and received in August alone, it's clear that stickers are a big part of our BBM experience, as we have tens of millions of users who engage with stickers on a weekly basis and they keep coming back for more. In fact, we have over 240 million visits to our BBM Shop as well, so if it's not stickers users are grabbing, instead they are checking out our marketplace or jumping onto some of our subscriptions services such as our recent Privacy and Control package.
This desire for more content has driven us to continue to deploy new sticker packs rapidly and today we have more than 500 sticker packs available totaling over 6,000 individual stickers.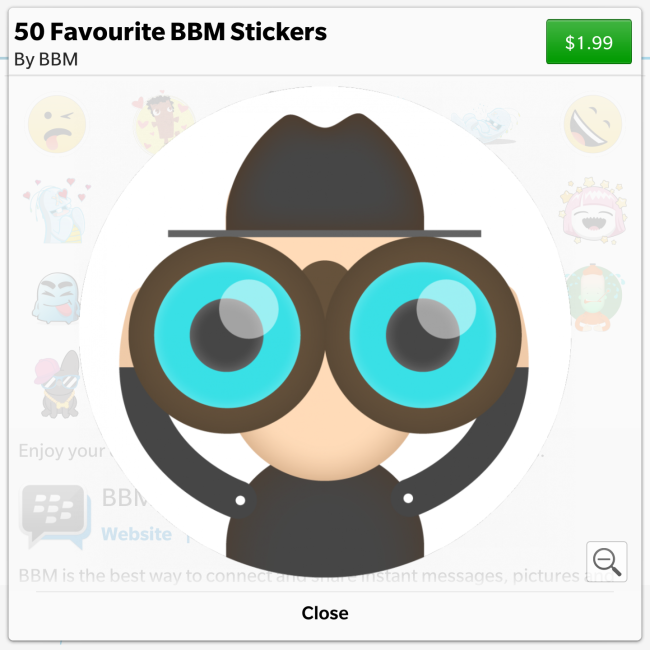 The demand for more sticker content is being fuelled by a powerful intersection between our consumers' desire for relevant content, and also brand interest in engaging with BBM users in a new medium.
These interests and desires led us to develop the Sponsored Sticker Pack. Put simply, leading brands can leverage the BBM Shop's sticker platform and generate billions of impressions. Brands create a sticker pack and in exchange for a placement fee can merchandise the sticker pack throughout the BBM Shop.
This compelling proposition drives engagement and brand impressions through:
Visibility – We can merchandise sticker packs to our global base of greater than 60 million BBM Shop users or a subset targeted by region;
Virality – Stickers are by their very nature a viral media; a single sticker pack download originating from the Shop can often trigger thousands of downloads through in chat discovery and sharing;
Longevity – Once downloaded users keep their sticker packs provided the stickers are compelling and useful. This can generate long term sustained usage and substantial impressions for the brand;
Being Free! – BBM users are accustomed to most sticker packs being Paid – usually $1.99. When we launch a free Sponsored Sticker pack, we often see 1000x the number of downloads!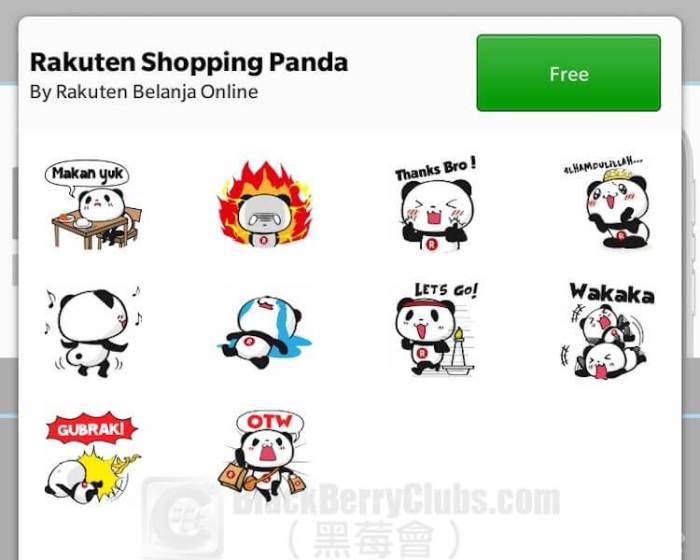 Seeing the success on the number of impressions generated from these Sponsored Sticker packs, several brands then asked us for a way to leverage their sticker packs to drive action; whether it be completing a purchase online or delivering a coupon for a special offer – hence we developed the "Sticker Pack with Link" feature. So now it's possible to insert a customized link into each sticker within a pack and link to a brand's website, mobile app or almost anything else!
A great example was Rakuten, an online retailer in Indonesia which recently launched stickers with links with the goal of driving brand impressions and clicks back to the Rakuten online storefront…the results speak for themselves
Total Impressions: +60M
Sticker Pack Downloads: +1.6M
Sticker Sends: +30M
Sticker Receives: +30M
Clicks to Rakuten: +1M
So keep checking back to the BBM Shop for more exciting new sticker packs, and, if you are a brand interested in leveraging this exciting social and viral opportunity, please contact us at stickers@blackberry.com