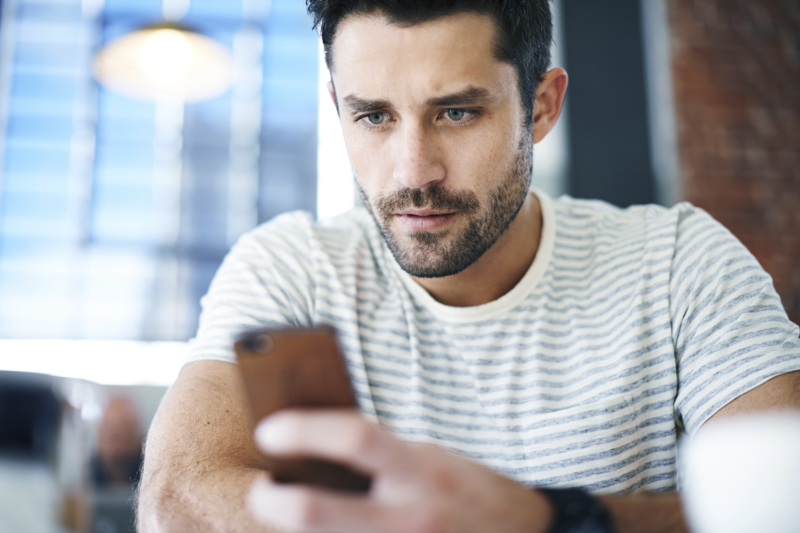 Texting has become one of those "what did we ever do without it?" technological conveniences. In a 2011 article about third-world countries' increasing reliance on feature phones, The Atlantic called it "the most important information service in the world." Coke said texting was its number-one advertising priority.
And now, predictably, hackers are taking an interest. Mixed in with legit messages and the occasional ad, many users – especially those using vulnerable free mobile messaging services – are getting "smished."
Smishes (a combination of the words "SMS" and "phishing") are texts and mobile instant messages that infect the phone with malware or trick users into subscribing to a questionable third-party service that starts showing up on the monthly phone bill as a hard-to-spot extra charge.
Smishing works because it usually preys on people's fears or greed. Some phishing texts claim your credit card has been deactivated and ask you to call a number to reactivate it – where you're asked for confidential information that leads to identity theft. Other scam texts claim you've won a free (and fake) vacation, lottery, gift card or other prize, then subscribe you to expensive paid services when you click the link in the text to "redeem" your "winnings."
(To avoid another possible hazard – malware-ridden iOS apps – read our recent how-to guide).
WhatsApp Messenger users have been targeted by phishing texts allegedly offering WhatsApp Voice Calls, WhatsApp Spy upgrades or a completely fictional WhatsApp voicemail feature. But, rather than giving you the feature you expected, clicking on the text's link secretly signs you up for expensive third-party services that you learn about only when you get your next cell phone bill and see the outrageous charges. WhatsApp does offer advice in its FAQ about these scams and what you should do if you fall victim to one of them.
BBM Secures Your Mobile Messages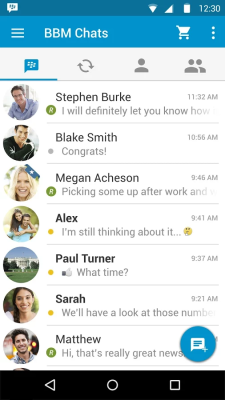 But why not avoid them altogether? Most free messaging services use your cell phone number as your messaging contact number. That makes it simple for advertisers or thieves to text unsuspecting users; all they need are cell phone numbers harvested from the Internet.
However, if you use BBM as your messaging service, you don't have to worry about smishing or hacking. Why? For one thing, BBM contacts are based on personal identification numbers (PINs), rather than cell phone numbers, so mined phone number data won't help a scammer reach you. Also, BBM relationships are bidirectional (i.e., both users have to authenticate one another as a contact), and inner circle and outer circles are clearly demarcated so the user can control who to interact with (or not).
Finally, BBM adds several layers of security and message identity that text messaging and other mobile messaging services lack. These include password protection for invitation messages and block list or black lists that move with the user, rather than being tied to a specific device. Users can also require others sending them connection invitations to answer a security question first.
Although BBM comes on all BlackBerry phones, you don't have to own a BlackBerry phone to use it. The free downloadable app is cross-platform, also available for iOS, Android and Windows smartphones, so anyone can enjoy its security. No one-trick pony, BBM offers a host of other popular IM features in addition to texting: group chats; photo and video sharing; the social network BBM Channels; voice; BBM Meetings videoconferencing; stickers and emoticons; and even a retraction capability.
Need more security? BBM Enterprise (formerly known as BBM Protected) is an even more secure version of BBM, designed for security-conscious enterprises. It offers an extra layer of encryption that protects data both in transit and at rest, and message logging and auditing through BlackBerry's enterprise mobility management software, BES12. Unlike other corporate IM solutions, however, BBM Protected is user friendly, letting users chat not only with fellow employees but also friends and family.
(Thanks to Shiladitya Sircar, Senior Director of BBM Development, for his expert input.)