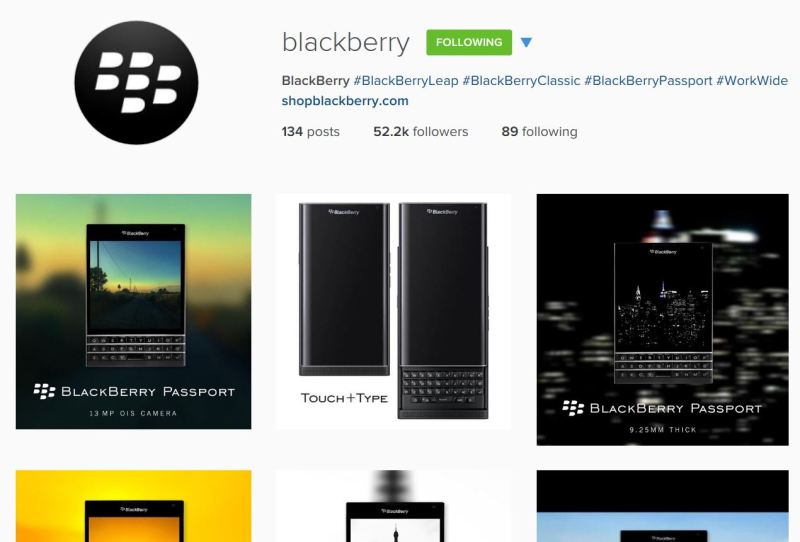 Over the past few weeks, we've been teasing out bits and pieces of news around our newest addition to the device family, PRIV. You most likely have read our CEO John Chen's original announcement, seen the first official PRIV images, signed up to receive the latest PRIV details, and read about PRIV's privacy advantage (and an overview of how we accomplish it).
So much excitement has flooded the interwebs about this device, and we're loving every minute of it.
While we don't have much new news to share at this point and time, we will continue to keep you up to date in real-time on all things device launch across all of our BlackBerry Social Media channels.
Speaking of social media channels, we have some updates.
We're happy to announce we have worked with Instagram over the past few weeks to secure @BlackBerry as our Official Instagram property (see above). Be sure to follow us for the latest and greatest (if you were already following our prior channel, you don't need to do anything).
And to be sure you're following ALL of our OFFICIAL accounts here are the quick links for you:
*record scratch halting movement*
WHAT?!? NEW CHANNELS!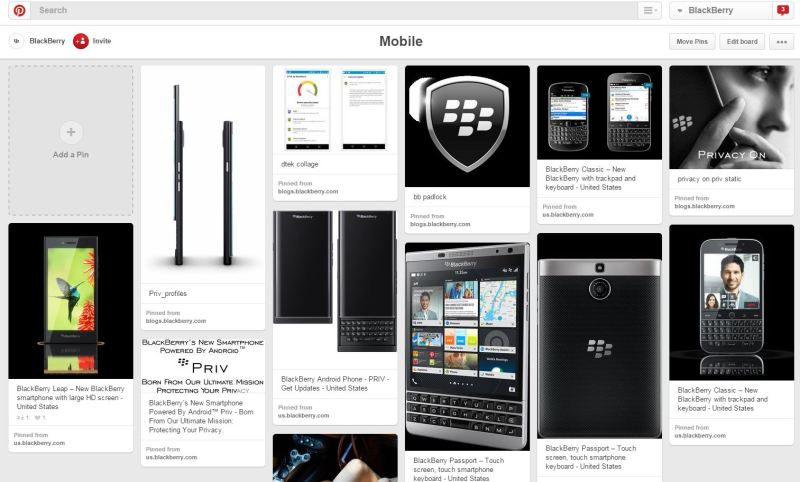 That's right, folks. BlackBerry is launching three new social media channels and re-launching Instagram to ensure we're reaching our fans and followers in the places where they already visit and interact. Being key Android apps, Pinterest, Vine, and Periscope are only the next step in our offering.
Be sure to stay tuned to our official channels for all things PRIV or visit BlackBerry.com/PRIV.