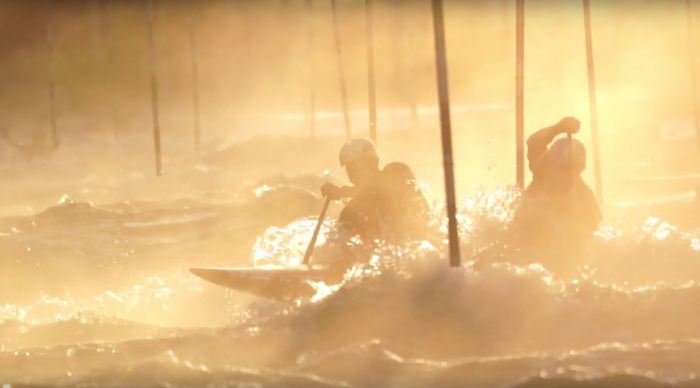 A quick glance at the competition course, a thumbs-up, and a message on a BlackBerry Leap. That was the only communication that passed between coach Frithjof Bergner and kayaking team Jan Benzien and Franz Anton before their run at the ICF Canoe Slalom World Championships held in London in September. And it was all they needed – they took home gold.
"The world championships were very challenging, and the water was very rough," says Jan, 33, "but we were very much in sync for the competition, and found a good rhythm to take us ahead of the race."
The two have each represented Germany in kayak and canoe slalom on the world stage for the past decade, to great success. Jan and Franz together already owned more than 30 medals from past European and World championships, while Jan had competed in the 2008 Beijing Olympics. The 2015 World Championships was their greatest success yet (the two also won several individual and team silver medals at the event).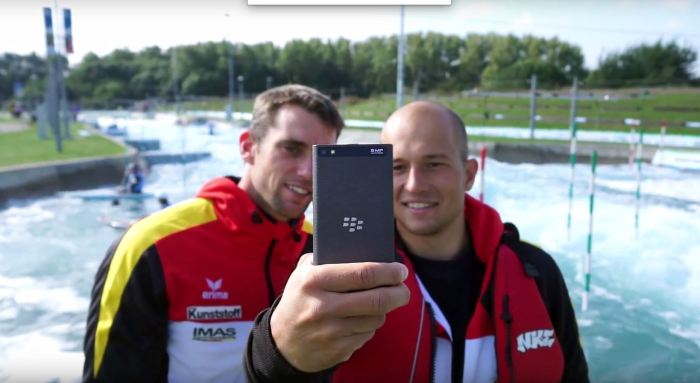 The two aren't solely athletes, either. In his spare time, Jan is an entrepreneur, and Franz serves on Leipzig's police force. To keep in touch with their colleagues and manage their busy schedules, both rely on the BlackBerry Leap.
(Check out how the Leap helps other professionals – it keeps this entrepreneur on his feet, it's this executive's most important communications tool, it's a virtual "personal assistant" for this pro wrestler-turned-CEO, and it's a vital tool that keeps this UK doctor professionally healthy.)
A Powerful Tool both On the Course And Off
The life of a professional kayaker is anything but easy. It requires a great deal of discipline, along with a significant time commitment. Jan and Franz train together several times a day lifting weights, running physical endurance programs, and practicing their form in the water.
Things only become more intense in the weeks leading up to a major competition, explains the 25-year-old Franz.
"We've been training partners for several years," he says. "We spend a lot of time on the road, especially during the summer. Between all the European competitions and World Cup events, we've had to live out of our bags on more than one occasion."
And yet in spite of their intense schedules – and many athletic successes – the two both still find time to balance their personal lives.
"I'm responsible for the city harbor in Leipzig," Jan explains. "I run a small company that rents boats and organizes sightseeing tours on the water, manages the beach volleyball courts, and runs a café. It's incredibly exciting combining my sports career with my business at the same time – but I couldn't do it without my BlackBerry."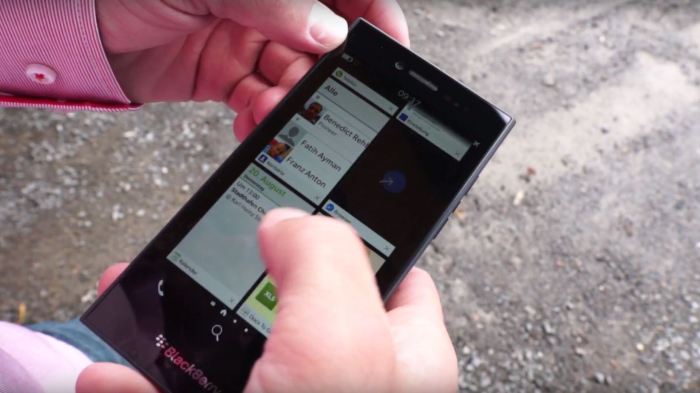 "In order to stay on top of business strategy, accounting, and development alongside my training, I need to be capable of managing everything at the same time," he continues. "The Leap lets me do that."
Franz, meanwhile, was nominated to join Leipzig's police force in 2009. Because of his training schedule, the training required twice the time of an ordinary officer, at four-and-a-half years. He spends four months out of the year as an officer, and in both that job and his career as an athlete, he's inseparable from his Leap.
"I personally find the BlackBerry Hub most useful," says Franz. "It features all my messages and notifications in a single inbox. I don't have to search for content very often, and I can answer directly from the Hub. This lets me stay in touch with all my contacts without missing a single message."
Looking Towards the Future
Jan and Franz are two men for whom keeping busy comes as natural as breathing. For that reason, it's not particularly surprising that they took only a moment to bask in their victory before setting their faces forward. They've already begun making plans for their next competition.
"I still feel the excitement from our win," says Jan," but our next goal is the 2016 Olympic Summer Games in Rio. We want to win a medal there."
And when they do, BlackBerry will be right there to support them.
Want to know more about Jan and Franz? Watch this video to learn how BlackBerry helps them keep their lives in sync.
BlackBerry Leap Availability and Pricing
Ready to take the BlackBerry Leap to better on-the-go productivity? It's available at ShopBlackBerry.com:
BlackBerry Leap White, $275
BlackBerry Leap Black, $275
You can buy a Leap in "shadow grey" at Amazon.com, and it's also available from carriers in the U.S., France, Germany, the U.K. and Canada. For the latest news on the Leap's availability, check our one-stop blog.