I'm pleased to announce that BBM has been updated with enhanced features for Android, iOS and BlackBerry 10 users.
The new Sticker club, available as a subscription from the BBM Shop, gives BBM Users access to 100 stickers that they can use right away, plus the many that are added regularly! In addition, Android users have joined iOS and BlackBerry users with the ability to rearrange their favorite sticker packs.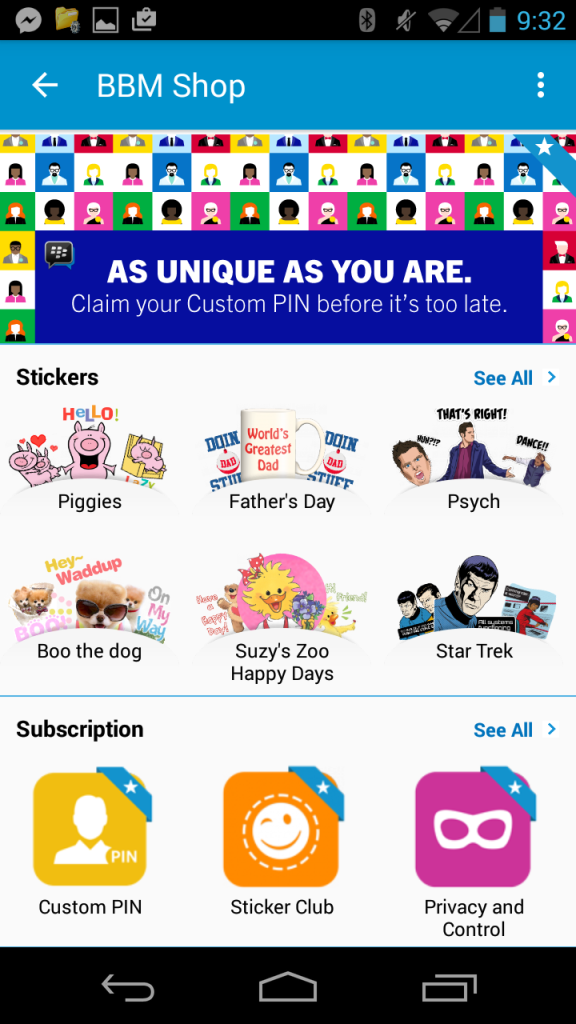 Since the external beta of PayPal integration with BBM, we've been so excited for the launch of this partnership!
We're offering a solution to those of you who are splitting the dinner bill, pitching in for a gift, or paying back a friend for that time you forgot your wallet.
With BBM's integration with PayPal, sending money is now made simple. Just connect your PayPal account to your BBM account & start sending money. It's that easy. If you don't see the option immediately, stay tuned as the integration becomes available in additional countries soon.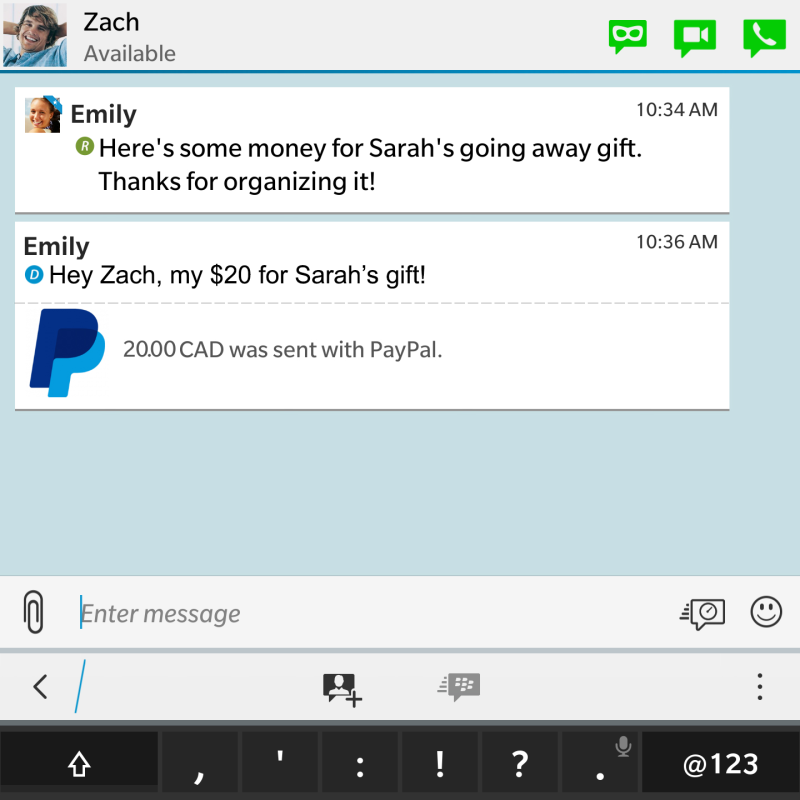 We're not done yet – the PayPal partnership is just one of many exciting developments on the way for mobile payments. Stay tuned as we add support for additional finance and banking partners, all wrapped up with world-class BlackBerry security standards.
But wait, there's more!
BBM is also expanding to new platforms: Apple Watch and iOS 9. BBM users can now reply to their BBM messages right from their wrist by leveraging the BBM Apple watch integration. Send quick replies in an instant to stay on top of your conversations.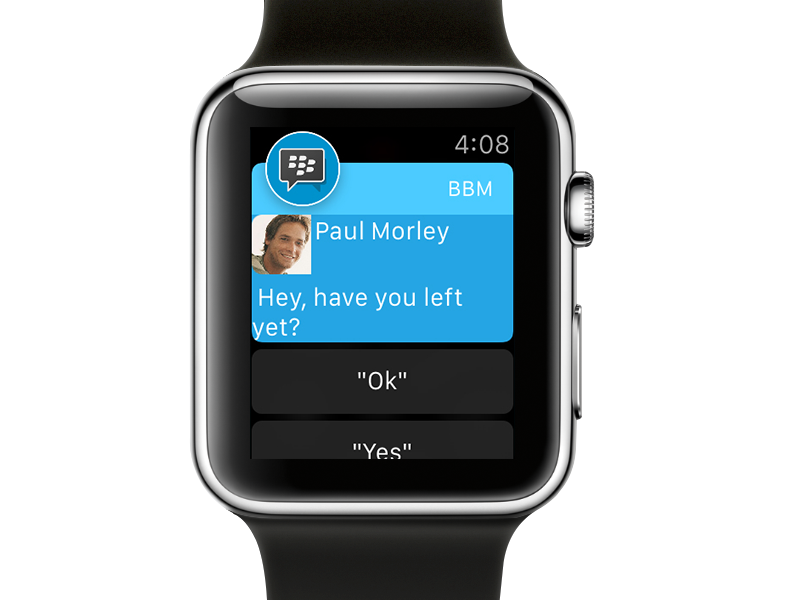 Here's the full list of what's new in this latest release of BBM:
Subscribe to the BBM Sticker Club to gain access to hundreds of sticker packs, with new additions provided regularly
Android users can re-order sticker packs to position favorites near the top for quick access.
Send money to BBM contacts within your BBM conversations using PayPal account integration
Another one for Android: Customize the font size in your BBM conversations, with pinch-to-zoom functionality
iOS 9 support with Quick Reply support
Apple Watch support
iOS users can now send videos as attachments within conversations.
View, like, and comment on group pictures and other events from within BBM Feeds.
Any screenshots taken during a BBM Private Chat will produce an in-chat notification
Get started by updating your BBM app in Google Play, the App Store or BlackBerry World today.