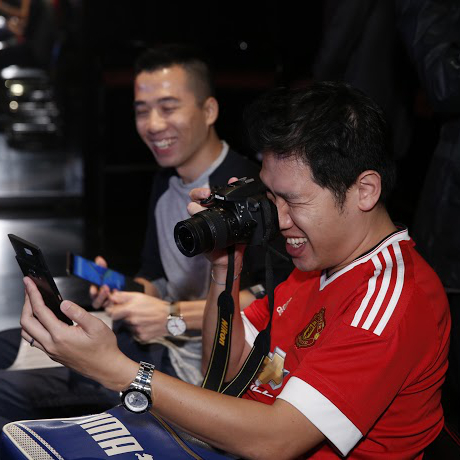 On November 12, the PRIV had its official launch in Hong Kong, and more than 280 journalists and other influential guests had a firsthand opportunity to try out BlackBerry's first Android-powered smartphone over the course of the day.
(This report was shared by Kathy Au Yeung with BlackBerry's communications team in Hong Kong)
A press conference was held in Central Hong Kong with over 60 journalists in attendance for the device, which will be available via stores from more than 10 carriers and retailers in Hong Kong. In addition to a PRIV presentation and demonstration, Kenny Tang, CEO at Jun Yang Security – a well-known Chinese securities firm – hosted a live chat session to share his experience as a PRIV user and emphasize how security matters in both his work and personal life. Tang mentioned the importance of enterprise mobile security, noting that organizational eavesdropping and data theft occasionally happened in Hong Kong.
Tang was particularly impressed by DTEK, a utility which tracks how applications interact with your phone and flags any suspicious activity in a timely manner. During the event, the media showed particular interest in seeing how BlackBerry and Android interacted with one another. They were keen on experiencing the power of PRIV and trying out its various functions and features. All of them left impressed with both the phone's performance and its emphasis on privacy.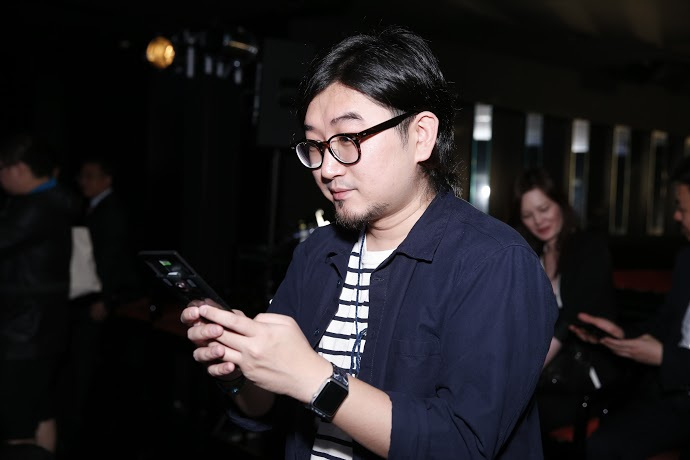 Following the press conference, BlackBerry jointly organized two customer events with CSL Mobile Ltd., Hong Kong's largest carrier.
At the first event, the 1O1O PRIV Experience Night, over 100 premium customers of CSL's 1O1O brand celebrated the arrival of the smartphone in Hong Kong. Rene Liu, Assistant Vice President of Retail and VIP Group at 1O1O, gave a speech about how their customers were looking forward to PRIV, and BlackBery's onsite preorder special was attractive enough that many in attendance preordered a PRIV.
A PRIV workshop for csl brand customers was hosted at the same time as the 1O1O event. The response to the workshop was both overwhelming and highly positive, and the venue was filled to capacity. Attendees were highly enthusiastic about the PRIV, and had plenty of questions to ask about the new phone.
All told, the PRIV will be available in Hong Kong from carriers and retailers including China Mobile, csl, 1010, SmarTone, 3 Hong Kong, Fortress, Hong Kong Suning, Broadway Photo Supply, Chung Yuen Electrical Co, Nuance-Watson Ltd., and Wilson Communications.
Learn more about where to order your PRIV here.