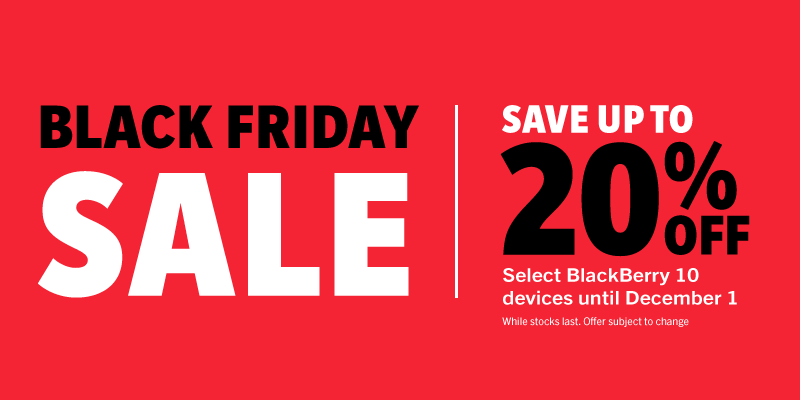 Looking for the perfect gift for the phone fan in your life? BlackBerry is offering great deals on select devices as part of this season's Black Friday specials.
Starting today (Tuesday November 24) and running through December 1, ShopBlackBerry is offering up to 20 percent off the BlackBerry Passport (including the silver one!), Classic and Leap.
The sale applies in all eight countries that ShopBlackBerry serves, subject to device availability.
(Note: our sale does not include our new secure Android smartphone, PRIV, but it is now available to buy for ShopBlackBerry customers in the UK, U.S. and Canada.)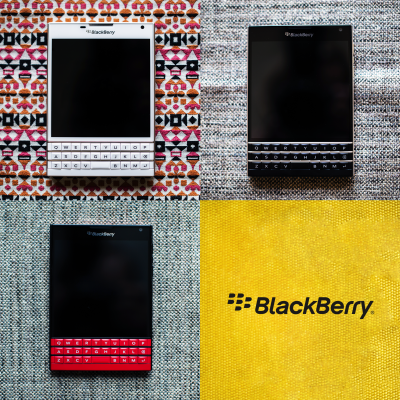 Devices on sale include:
Not only can you save big bucks upfront on these sale phones, but you'll have the opportunity to pick and choose the best, most cost-effective carrier because ShopBlackBerry only sells UNLOCKED devices. You may be able to save many hundreds of dollars – or more – over the two-year span of a typical carrier plan by going unlocked (which is super-easy – here's how).
Visit ShopBlackBerry.com to check out these super savings!