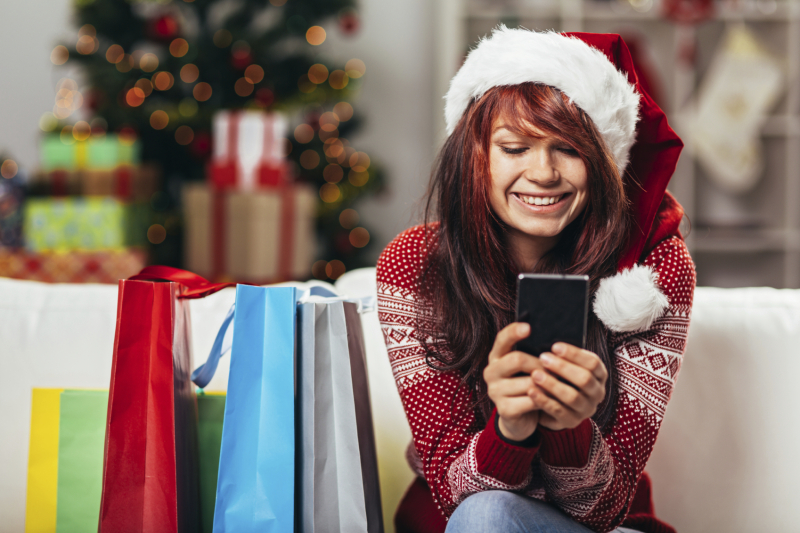 Holiday shopping is shifting from "marathons" to "moments," Google revealed on its Inside AdWords blog recently. Instead of crack-of-dawn pilgrimages and daylong missions, people are using their mobiles to take advantage of free minutes here and there – waiting for a train, standing in line for coffee – to get through their lists. The historically big shopping days are becoming smaller, both online and off. (Except for Singles' Day! More on that below.)
As consumers, our shopping sessions are shorter and more focused. We're using the mobile channel to discover products, learn about them, and buy them. Mobile shopping is steadily growing in the UK, US, China and elsewhere, widely predicted to soon become the biggest piece of the e-commerce pie.
Singles' Day is the exception – but increasingly mobile
Singles' Day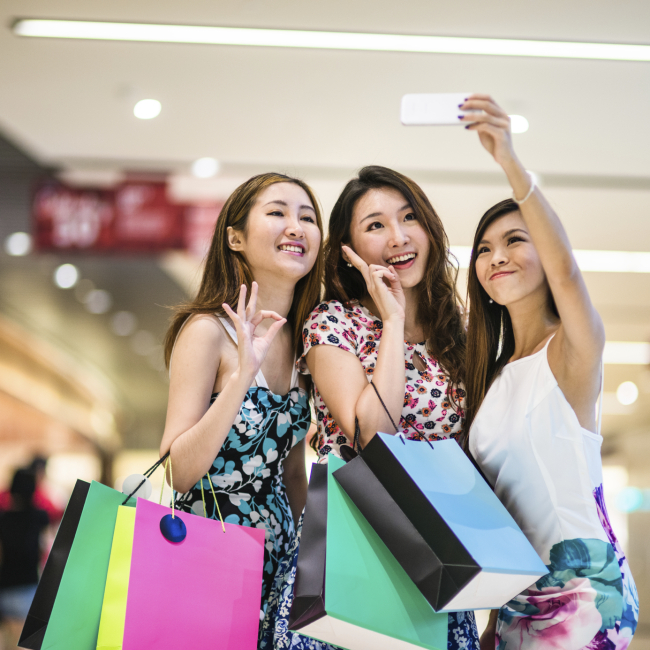 is a celebration of being single. It originated in China among college students as a kind of anti-Valentine's Day, with the general idea being that single people should treat themselves to a bargain for the occasion. It's now spreading to other Asian countries with Chinese populations.
In the last few years, it has become the biggest online shopping day in the world. Singles' Day is therefore bucking the trend that Google cites, of historically big shopping days becoming smaller. (This year, online marketplace Alibaba reported $14.32 billion in sales, making it the biggest online shopping day ever.)
But Singles' Day traffic is right in line with the other trend: the shift to mobile. This year, 73% of purchases made on Alibaba in the first hour came via mobile, and 68% of overall sales.
It's all part of the larger trend of people spending more time on mobile than on any other channel. And where the people go, advertisers follow.
BBM bustling for the holidays
That's what we're seeing this year in BBM: increased activity from advertisers and consumers. We served our first ads in BBM in July 2015, and introduced video in September. Our busy ad marketplace has ramped up at lighting speed to over 1 billion ad requests every day by October. Now the number is over 1.4 billion.
Helping that growth is a steady stream of new campaigns from e-commerce companies Blibli, Elevenia, Lazada, OLX, Qoo10, Rakuten and Tokopedia. We've also seen a lot of interest in our sponsored sticker packs from consumers and brands. Recently, we've added:
Le Lapin Duracell, a holiday-themed Duracell sticker pack targeted to French users
MasterCard Rugby Emoji, a Rugby World Cup 2015 sticker pack targeted to the UK
Orijin Emoji Keyboard, promoting the Origin beverage in Nigeria
Toko Fashion Online, a fashion shopping sticker pack from Zalora targeted to Indonesians
Putting payment in place
This massive shift to the mobile channel is why we're hard at work making it easier to shop on BBM. We're already helping consumers and brands connect in meaningful ways. Now, we're working on launching one-click payments in our top markets.
We recently updated BBM Pay, which includes BBM Money, which provides instant mobile payments, as well as credit card and bank transfer services to users of the app on all major platforms in Indonesia – the second-fastest e-commerce growth market in the world. Next, we're looking to provide similar services in Africa and the Middle East.
Why one-click payments? Amazon pioneered one-click payments in the '90s, making it faster than ever to get what you needed. Apple licensed the patent for its iTunes store, which effectively became one of the first successful mobile payment processes with the launch of iPhone. One-click payments are a big reason Über and similar services are so popular.
Simply put: one-click purchasing reduces barriers to purchase, which as any marketer knows, is a sure-fire way to increase sales.
As consumers enthusiastically embrace mobile shopping, we'll continue to spur things along, providing the tools consumers want to connect with the brands they care about, to take advantage of shopping moments throughout their days and easily make purchases.